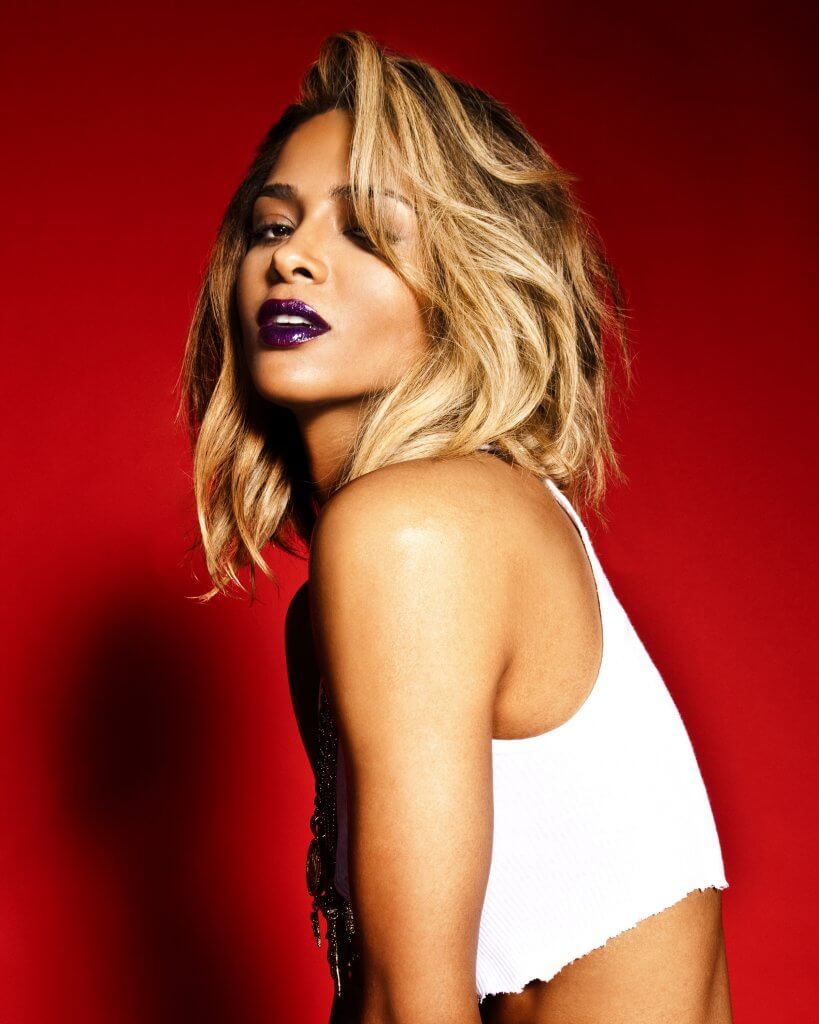 Earlier today, I got on the hotline and spoke with the Thrower of Body Parties, Giver of Fantasy Rides and all-around Crunk-R&B Queen herself, Ciara. You know, as one does.
Why? Well, I wanted to talk about her upcoming record Ciara, obviously—but mostly because I had to get to the bottom of this whole "He Reads" business from the "Body Party" video. I also wanted to know why she's apparently featured on her own song ("Super Turnt Up"). Oh, and to demand that "Overdose" be released as a single.
I managed to accomplish all three. Let's get it started.
Hi, Ciara!
How are you?
Good, how are you?
Awesome!
Perfect. I just want to thank you so much for joining me and having this little body party with me right now.
(Laughs) That's hilarious!
So, the new album is finally coming in July. My question is, at what point did you realize that the album is no longer One Woman Army, but Ciara? Like, was there a certain song that did it?
I feel like it was, more so than anything, a feeling.
Yeah.
One, it was a feeling in the process because I just got to a certain point—a creative point, where I just got into a certain groove, and a certain vibe, and sound and energy. And then, knowing that I had to get to selecting the songs, I really knew: "Okay, this is going to be something a little different than what I thought it would be." So…a one, two combination.
(MISSING OPPORTUNITY TO REFERENCE "1, 2 STEP") You worked with a lot of familiar names too. A lot of big names, but also some new ones. Of course, Mike WiLL Made It on "Body Party." How did that come together?
Well, we actually um…how did that happen? That's a good question. I already met Mike…actually, LA Reid was also a really big fan of him. He kind of arranged a session between us, and we just kind of went from there.
Cool. The "Body Party" video just dropped, which is flawless obviously.
Thank you!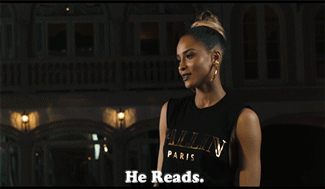 I have to ask though: When you say "He reads," what does that mean exactly?
(Laughs) I mean like, he reads! Like, that works. Like, that's it. In that case, when I said "he reads", it was just like…he reads! Like, he's cute, he's it, and he's everything. It's like that first reaction of when you meet somebody and he really like…he reads. Like…yes.
Uh huh. Okay, alright. So I'm gonna have to use that then!
He reads! Yes, he makes you feel something, while he also looks cute, and all of that good stuff.
Perfect. Well, now I know how to use it. So, speaking of terms: There's also "Super Turnt Up." When the tracklisting came out, it said "featuring Ciara." I have to ask what that's all about.
Yeah, on "Super Turnt Up." We changed everything to "featuring Ciara."
Now what does that mean?
You know, it's not really an alter ego. I've done an alter ego concept before. It sounds a little different. I drop a couple of bars on it…I didn't want to get too serious. I was having fun doing it! That's basically why I have it that way.
So we can expect…not an alter ego, but something a little different from your usual vibe, maybe?
Exactly. What you get on this record is me in all forms. I have my voice doing fun stuff like that—but it's me.
Looking forward to that. I also wanted to know, there was obviously "Sorry", and "Sweat" and "Got Me Good". They didn't make the album. Did you just feel that they didn't fit the vibe, or you just wanted to start fresh?
Yeah, it was really more so because the album did become something different than what I had started. It just felt right. I love those records—don't get me wrong, I love those records—but they were also songs that I released a little earlier on in my process before I had turned that corner onto a new wave of creative energy within my whole process.
Now, there was a song that leaked as a snippet over a year ago called "Overdose," and that is on the album. This is actually more of a plea than a question. People have been dying over it for a year. Any plans to make it a single? 'Cause it totally should be.
Well, you know what? I always say these words: Staaay tuuuuuned!
That's good, that's good to hear. I like that.
Stay tuned.
Do you have any songs or albums that you're listening to right now?
I like Drake's "No New Friends." I like that song. I like Kendrick Lamar's music. I also like Lana Del Rey. I think she's really amazing. I can't help but to put on throwbacks too, though. Sade's going to forever be classic in my book.
Oh yeah. Sade every night, with a bottle of wine.
(Laughs)
Perfect. Thank you so much for talking to me, Ciara! Can't wait for this.
Aww, thank you! Thank you very much. I can't wait for you to hear it.
And there it was: A brief body party with Ciara. I'm too turnt up, and I won't be coming back down anytime soon.
Ciara will be released on July 5. (iTunes)
Thanks to Sam G. for the transcription!