"Who buys Lisa Scott-Lee records?"
"My question since the beginning."
Plenty of pop stars deal with disappointing charts.
But few learn of their song's unflattering position on live television. And even fewer — just one pop star in the world, really — agree to quit the music industry if their song doesn't go Top 10.
Lisa Scott-Lee, for the uninitiated, is a member of STEPS, the campy British co-ed troupe that's sold well over 15 million albums and over a dozen Top 5 UK singles since their 1997 debut, including "Stomp" and "One For Sorrow." As with many British pop groups, the success of STEPS didn't really translate across the pond to North America – though they did once open for Britney on tour.
They're back in action in 2017, but sixteen years ago, the group unceremoniously split in a joint statement released on Boxing Day in 2001. ("Tragedy," indeed.)
Suddenly left to fend for herself, Lisa Scott-Lee immediately ventured back into the recording studio in the next year to keep the momentum going with a music career of her own.
Her pulsating 2003 debut, "Lately," fit nicely in the sweet spot of dance-pop at the time alongside acts like Rachel Stevens, the Sugababes and Girls Aloud. STEPS fans also seemed to be along for the ride at first, considering the track sailed into the charts at a respectable No. 6. But that initial success didn't last: Lisa's follow-up single, "Too Far Gone," stalled just outside the Top 10 at No. 11 — a foreshadowing of more massive disappointments to come.
As abruptly as the STEPS disbandment, Lisa was Scott-Let Go from her first solo label deal.
Ever the persistent pop princess, Lisa charged onward with her debut album sampler (then called Unleashed) and a collaboration with Intenso Project (and a self-funded music video), eventually inking another deal in 2004 with a smaller label, Concept Records, alongside her brother Andy Scott-Lee, a Pop Idol finalist and former boy-bander.
That moment back in time is chronicled in what is perhaps the most well-known part of Lisa's solo career: a 2005 MTV reality series, in which the cameras followed Lisa and her husband, Hear'Say member Johnny Shentall, her family and friends as she embarked on a go-hard-or-go-home effort to notch a hit once again.
The premise of the show was based on a simple but severe ultimatum: her charged up, Duracell-got-nothin'-on-her solo single "Electric" would need to hit U.K. Top 10 or she'd quit music forever.
Spoiler alert: it didn't.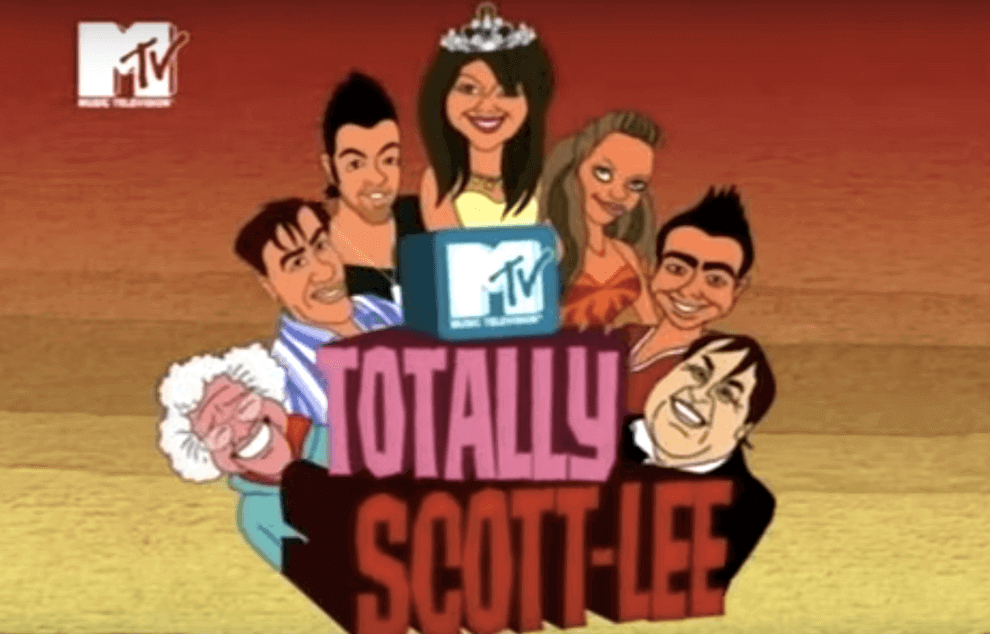 Lisa's failed experiment is forever encapsulated in Totally Scott-Lee, a fascinating, deeply embarrassing glimpse at a singer adjusting to life after selling out arenas globally as a part of STEPS — and failing as a solo star, repeatedly, on national television.
Throughout the series, Lisa weathers more public humiliation than a therapist could likely help one person overcome in a lifetime. Even the animated opening sequence is rude, featuring a cheery sing-song about her family's various failures: "Lovely Lisa Scott went solo, she's already been dropped / Husband Johnny's understanding, 'cause he too got the chop!"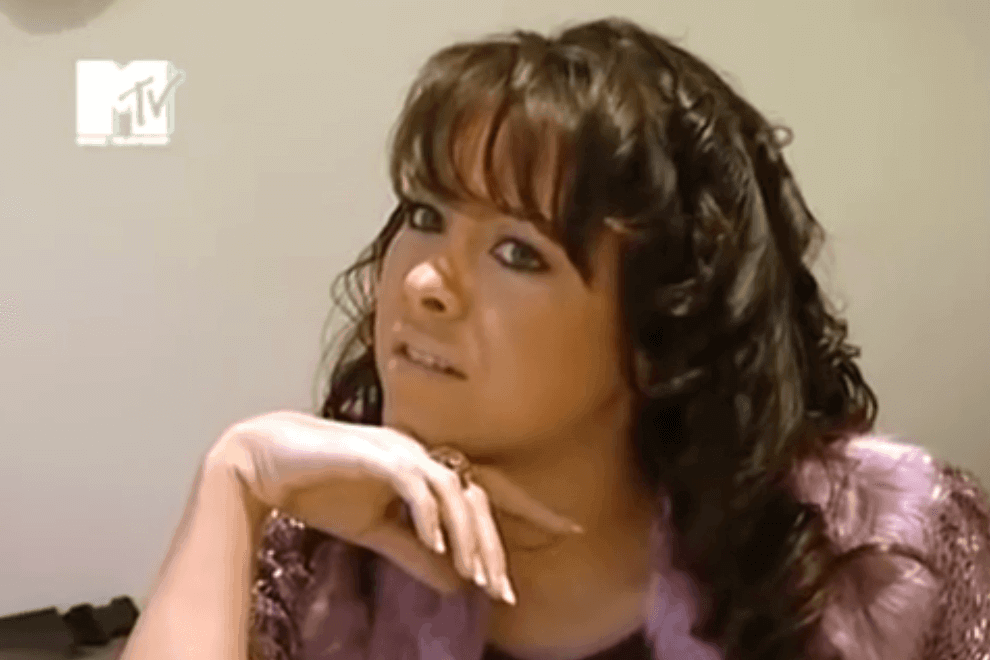 In the first episode, shot a year prior to her make-or-break "Electric" deadline, Lisa and her team huddle together to find out the midweek position of her Intenso Project collaboration, "Get It On." When she discovers the truth, that the song's barely cracked the Top 30 at an unremarkable No. 23 ("just behind Linkin Park"), she breaks down in a Hey Paula-esque moment of defeat — the first of many on the show.
"That's really shit," she quivers, leading to her now infamous protest: "But we're B-list at Capital!"
She vows to return one year later with the hit she so desperately needs (and a contractual agreement with MTV), and the show's premise is born.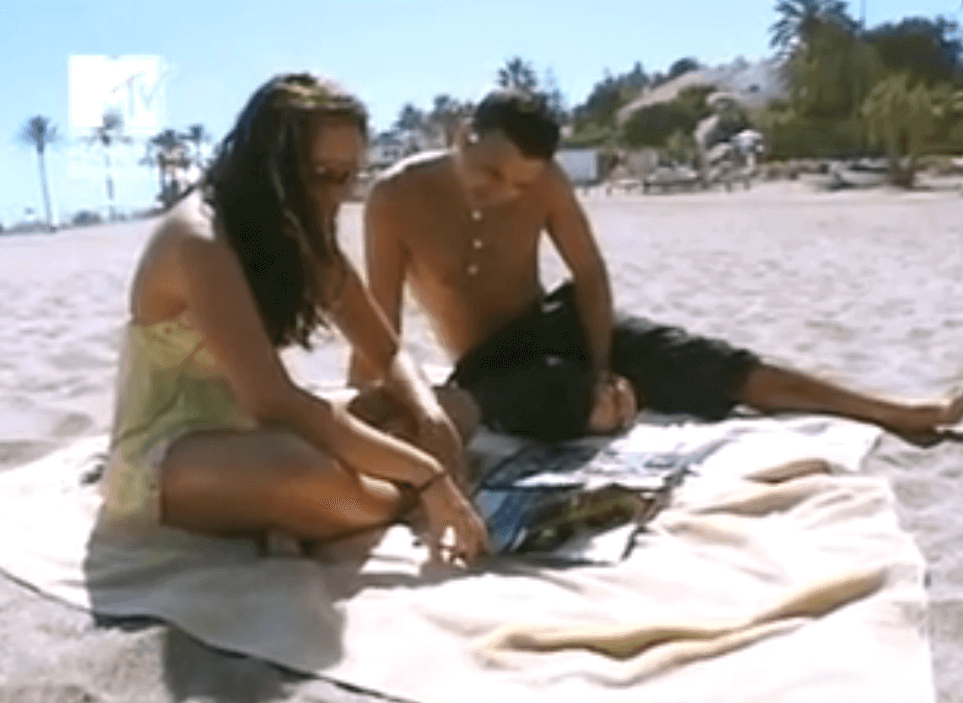 To her credit, Totally feels like a set-up from the start: Lisa's inner circle is made up of also-rans vying for the same amount of attention as Lisa, including Andy's needy girlfriend, Liberty X's Michelle Heaton, who's presented as an unofficial rival: she succeeds far more in the fame game than our STEPS heroine, getting casually mistaken for Victoria Beckham by a bystander at the grocery store, securing an OK! exclusive with her engagement to Andy and storming the charts at No. 4 with the latest Liberty X hit.
Lisa, on the other hand, teeters around a shopping mall trying to find the jewelry shop she's booked for an appearance, battles false rumors of Johnny's infidelity and, of course, never lands a Top 10.
"I don't see it as a competition between me and Michelle," she not-at-all-jealously remarks at one point at lunch with her manager. "She's in a boy-girl group. I've been there and done that. We did exceptionally well, STEPS. To me, that's not a competition because we'd win."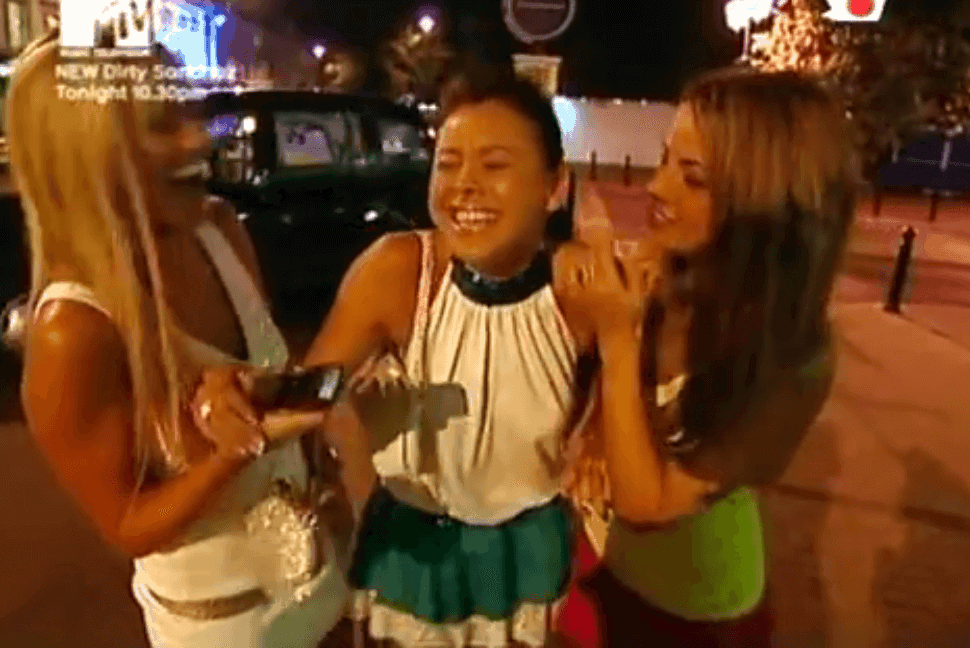 No matter: Lisa retaliates against her competition in subtle ways, like showing up to Michelle's birthday party wasted with friends, too busy cackling in the street over the word "scone" to enter the party on time. ("Lisa Scone Lee!" "Too Far Scone!")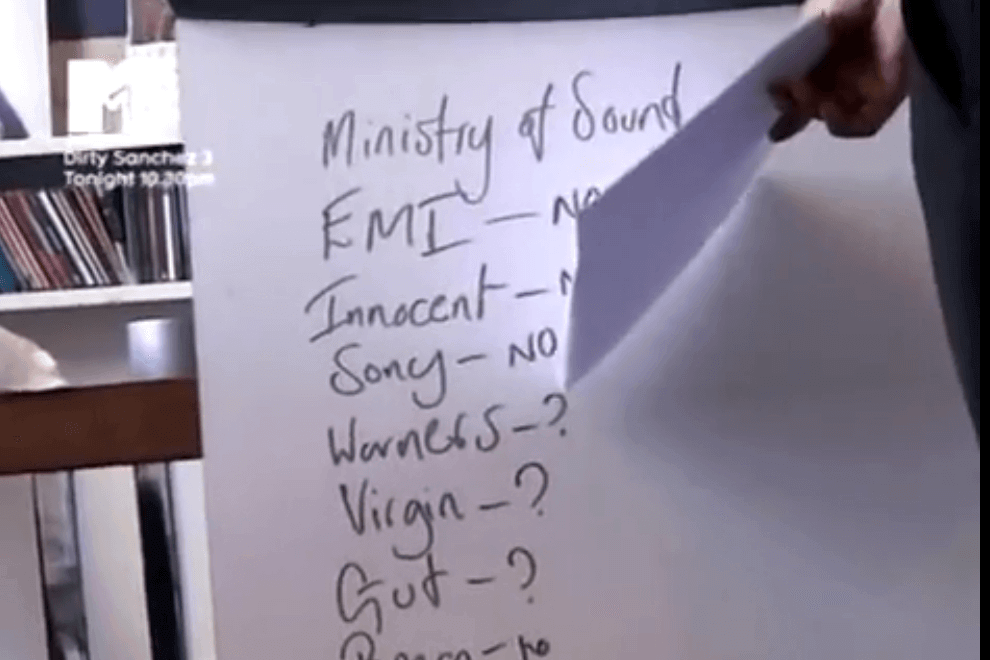 Lisa's management is no less thirsty: Nathan Moore, formerly of the '80s group Brother Beyond, is often too busy booking gigs for himself to fully throw himself into the LSL project. (At one point, he confesses to Andy that his sister Lisa is "difficult.")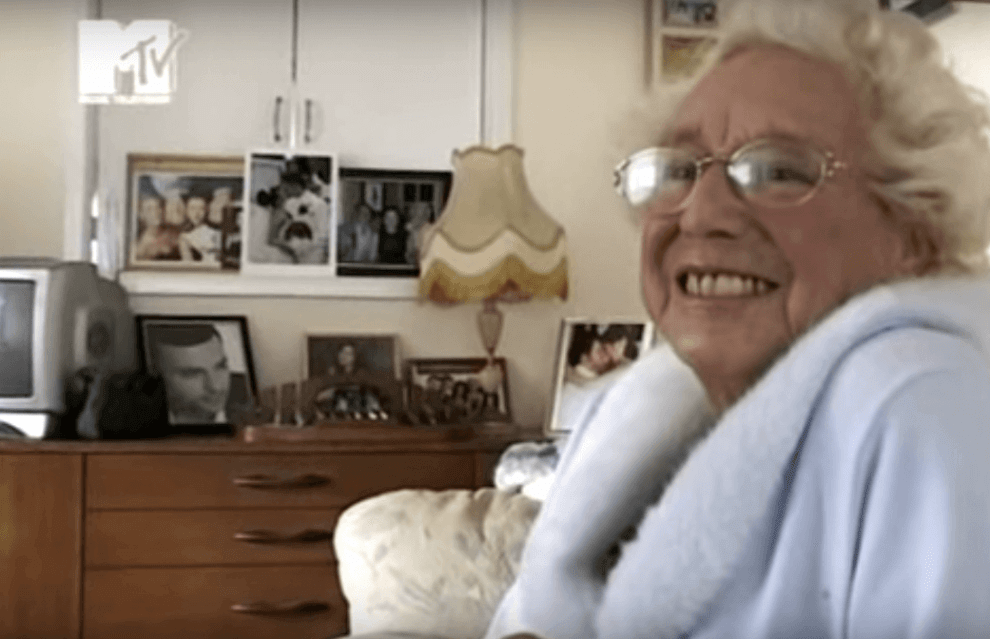 Hell, even her ditzy grandma is shady: "I put those pictures all around for her," Nan points out to the cameramen. "She likes to think we take an interest."
Lisa's diva theatrics throughout Totally rival Mariah Carey, to the point that her performance verges on self-parody. After all, she has no hits to potentially forgive her questionable behavior: waking up in bed wearing a tiara, requesting a black pen to write songs in the studio ("I can't write in blue") and joking (?) about not hitting fans with the car ("we need them this week"). She brings the latest cuts of her music videos to play for everyone. She also cries in each and every episode, be it because of disappointing charts or her husband leaving to tour for two weeks.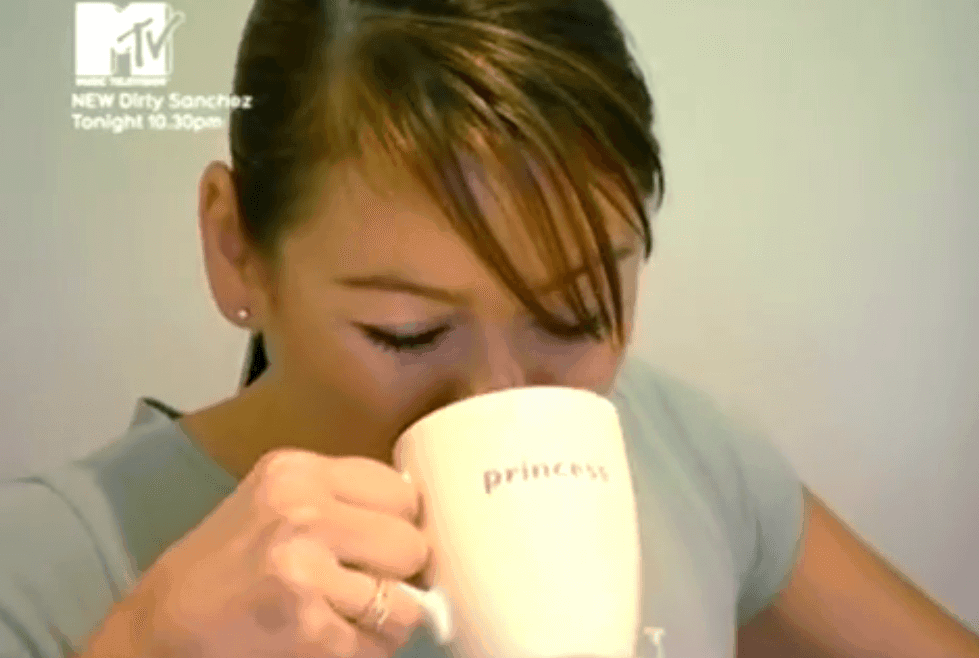 When Andy phones Lisa to tell her about his surprise proposal to Michelle before the news hits stands, she scolds her brother for not telling the family first. Yes, sure, happy engagement, but what about Lisa? She cries yet again, taking a sip out of a mug that says "Princess."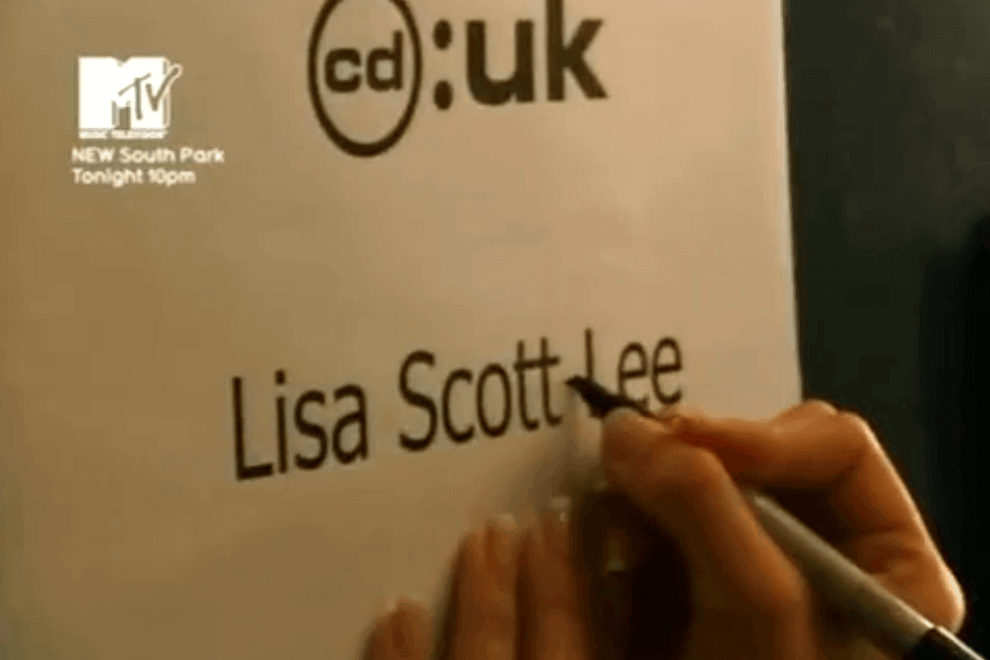 She takes a sharpie to her dressing room sign at CD:UK after noticing her last name is missing the hyphen.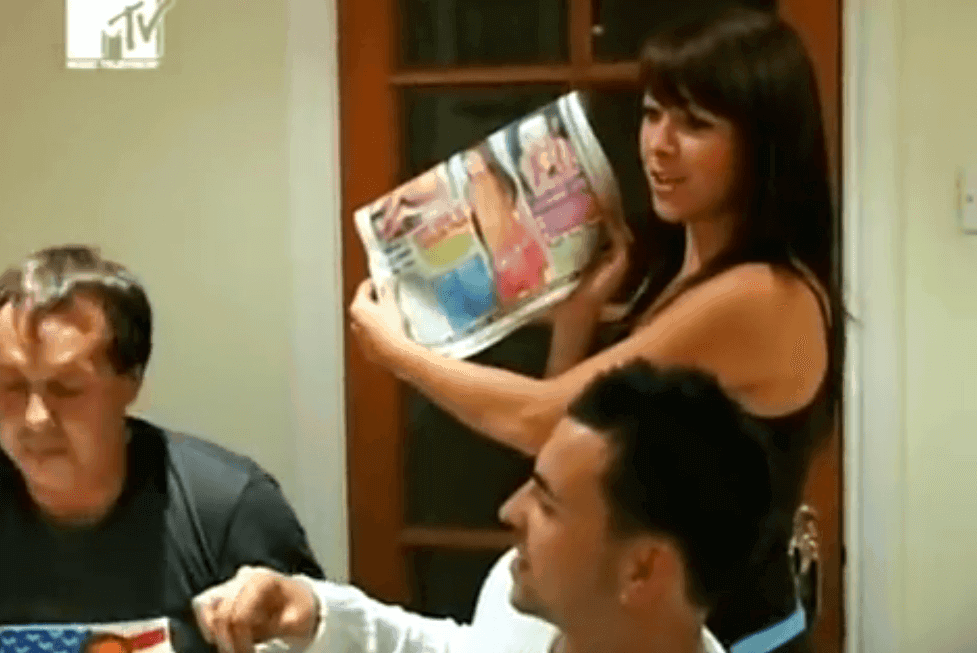 She scolds her father for trying to kill a bug with a newspaper that contains an article about her.
The most excruciating parts of Totally Scott-Lee, though, are seeing the singer uncomfortably tip-toe around unsavory advice, including the idea of giving more sexy photos to the press.
"I wanna be known for having good songs, not getting my kit off!" she sobs through a PR meeting.
Even "Electric" is an unwanted decision, as Lisa voices concern several times to label exec Max about the choice of single over her more melodic, rock-edged "Never Or Now." He politely rejects Lisa's input. (In a way, she'd have the last laugh years later by naming her album after that rejected single.)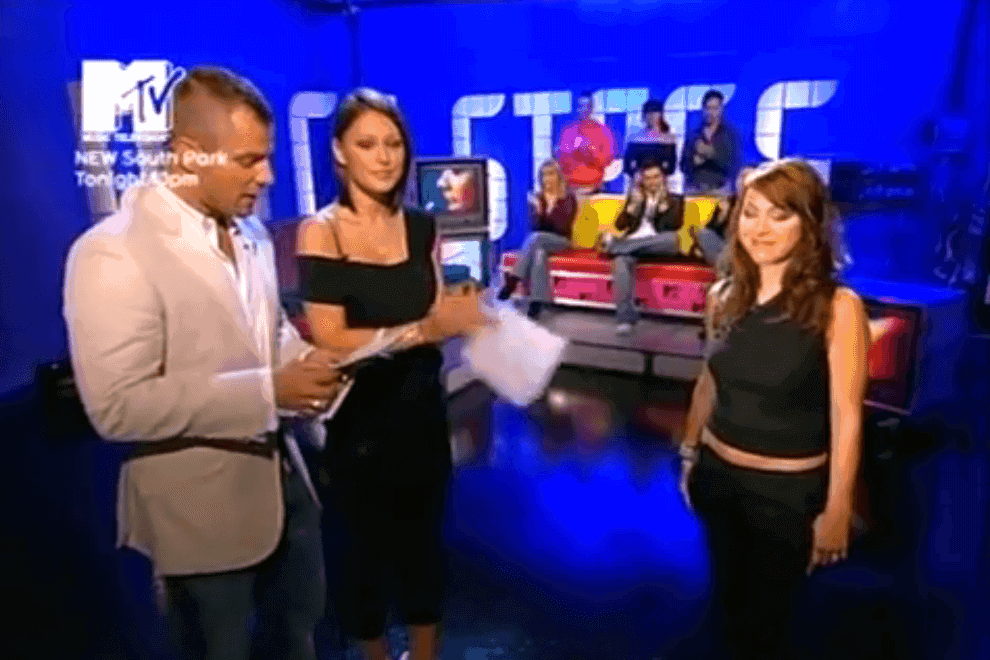 At the start, the sick pleasure of Totally is seeing a somewhat deluded singer, high off of the initial whiff of fame, now blindsided by the reality of her solo situation, similar to Geri Halliwell's short-lived success post-Spice Girls.
But the STEPS star becomes less of an entitled pop princess and more of a sympathetic figure by the show's final episodes, as we watch her reel from the forthcoming failure, which feels all but fated. The press mocks her hasty promise, as DJs and interviewers bombard her with questions: "Are you really quitting music forever?" She regrets everything, deeply. And cries.
By the end, Lisa's propped up on live national television, standing next to two hosts who pause for dramatic effect before delivering the (inevitably bad) news: "Electric" is in at No. 13 — so close, but too far gone. She nods and mumbles an "oh well," smiling hard. Confetti falls down on her head, anyway.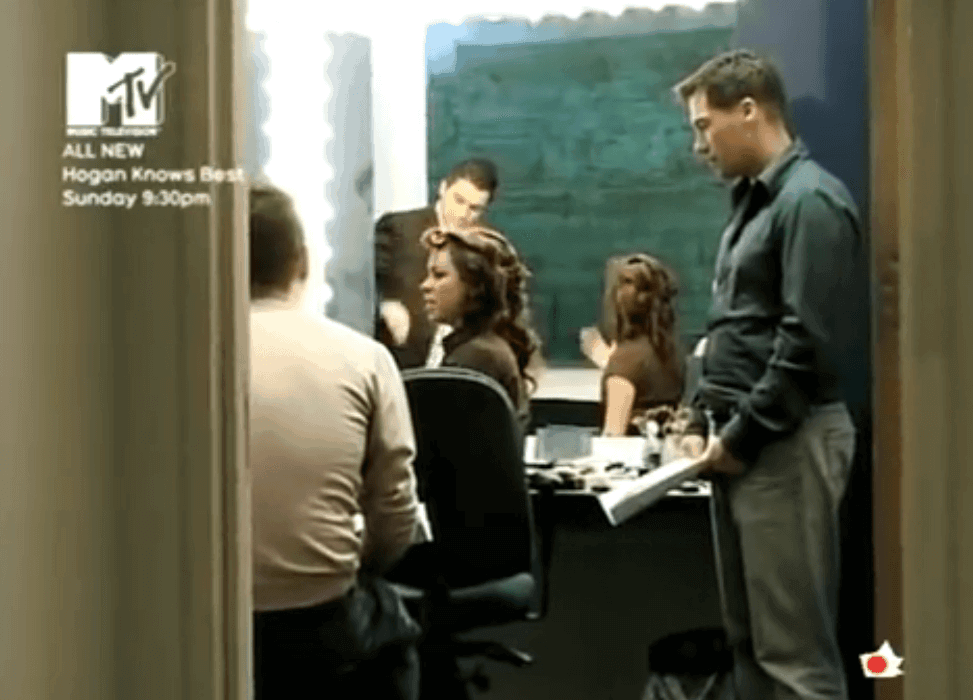 In the show's morbid final episode, she and her family react to the news.
"I feel like a big fat fucking loser," Lisa resigns.
Incredibly, she deflects at one point: "I mean, look at other female solo artists like Rachel Stevens. I think she went in about 12…Jenny Frost, poor Jenny, I feel very sorry for her."
Nathan attempts to console her family, at one point even comparing her to the King of Pop: "Whatever happens, she can bounce back. You think Michael Jackson didn't bounce back from his thing?"
Lisa does finally get her way, sort of, while being briefed on the live reveal show's script. After learning she'd have to stand there as the hosts name every act who beat her into the Top 10, she refuses, as does her husband. They bicker with producers until reaching a compromise: they'll only read her chart position in one go. It's a crucial moment of maintaining some semblance of dignity for Lisa and, at the very least, a tiny victory.
Totally ends with Lisa and her label team discussing the idea of going international with "Electric," attempting to end off on an optimistic note. But the show's mostly bleak conclusion still goes against a popular cliché. Hard work pays off…until it doesn't.
In the same year that Lisa Kudrow brilliantly brought us the character of Valerie Cherish in The Comeback, a fame-hungry, rejection-prone, not-so-beloved sitcom actress desperate to make it again in Hollywood, Lisa Scott-Lee played that same character as a singer — only her experience was real life.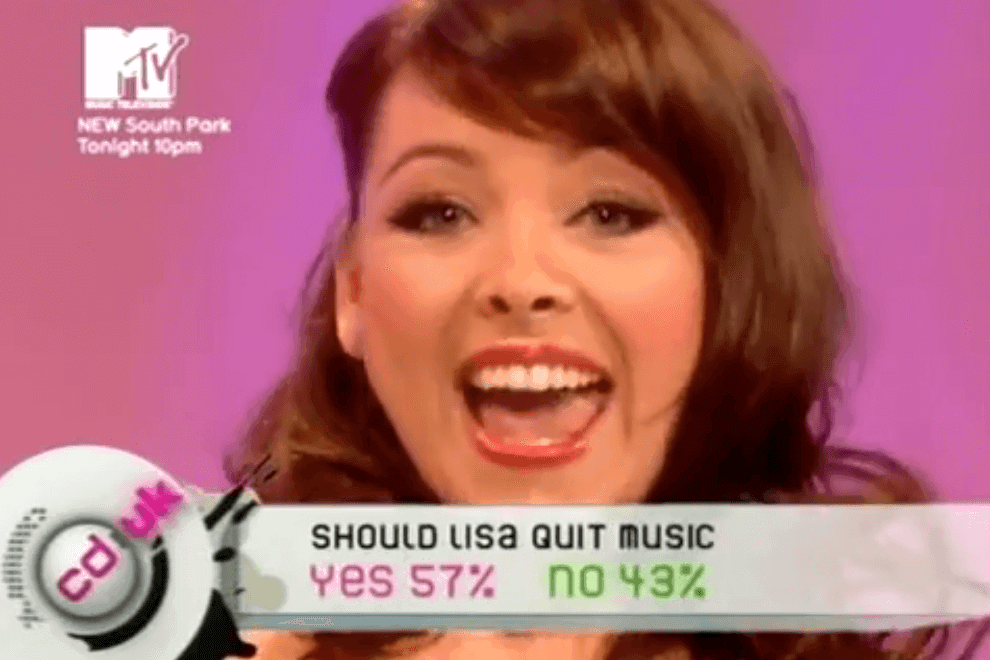 Luckily, things didn't actually end for Lisa with Totally Scott-Lee: she bravely soldiered onward and put out her debut solo effort in 2007 anyway – albeit in South Africa – called Never Or Now, full of frothy dance floor ditties, from "Obscenely Delicious" to "Back in Time" to the G-A-Y-ready "Boy on the Dance Floor." She's no Adele (or Claire, even), and the sound is well past its expiration date, but the collection remains as fabulous and fun as it did a decade ago.
After a smattering of reality TV stints and a move to Dubai to teach children at her Performing Arts Academy with Johnny, Lisa and her hit-making troupe reformed for a reunion in 2012. They're doing it even bigger for their 20th anniversary with a new album called Tears on the Dance Floor and an upcoming arena tour — and lead single "Scared Of The Dark" is already singlehandedly saving pop in 2017, harkening back to the millennial disco-pop days of Kylie's Light Years and the Eurovision-ready goodness of ABBA. (Let's not get too worked up about where it charts when the time comes…)
In perhaps her most glorious "fuck you" moment to the public yet, Lisa showed up to a We Love Pop party over the past weekend with other STEPS members to celebrate their reunion. There she was, over a decade later, beaming in front of a lyric from the same song that once led to ridicule.
Never say never (or now).
Watch the full series on YouTube.