What's forced to hideaway always sees the light again eventually.
Kiesza's been quietly been killing it this year, from her euphoric "All of the Feelings" to "Crave" to her latest single, "Love Me With Your Lie."
The Canadian crooner, who first burst out on the scene with 2014's "Hideaway" and went on to write for acts like Jennifer Lopez and Gorgon City, returned on Friday (August 14) with her entirely self-penned sophomore record Crave, via her own label Zebra Spirit Tribe – and it's an energetic, euphoric, feel-good (well, mostly) set of dance-pop bangers to provide the needed feeling in These Uncertain Times.
There's a reason for all the lightness, lustiness and hope in the music, beyond just the obvious current cultural climate begging for some sonic buoyancy: back in 2017, Kiesza suffered a critical head injury in a car crash that forced her to be bedbound, unable to write, record music or perform live for two years.
"There is so much I could and want to tell you about what it took to get to this album and why it sounds the way it does. I will tell you everything in time, but for now just know that this album is intended to lift you up," Kiesza says of the record, which features production from Peter Wade, phonehome, Bobby Love, Chris Malinchak, Electric, Louis Biancaniello and Mike Biancaniello, and LICK DROP.
"It's there to give you a second wind and boost your spirit. I wanted it to be positive, for you and for me, as I know a lot of us need that right now. I've been on that same rollercoaster that you almost certainly have for the past five years; that one they call life. And there is still so much to share. It's best to think of this album as that beautiful sunlit tip of the iceberg, while I slowly begin to take you beneath the surface. I'm beyond excited to shared this new body of work with you and I hope it adds some positive energy to your day as you listen through music. And thank you to my whole tribe, who are this reason this music is coming out. I love you."
The songs largely burst with a nostalgic '80s energy, which ought to hit the spot for fans of Carly Rae Jepsen's E·MO·TION, which is celebrating a milestone of its own this month.
Bangers like "Run Renegade," "All of the Feelings" and "Can't Be Saved" are all equipped with the most massive of choruses, supplying all of the Whitney Houston "I Wanna Dance With Somebody" feelings, while "Love Me With Your Lie" provides a more seductive, synth-y striptease. (The video appropriately illustrates that mood.)
It's not all odes to the dance floor. There are some more experimental offerings which help to flex Kiesza's versatile songwriting skills as well, like the snapping "When Boys Cry," a cautionary tale of trusting men's tears that hints at early M.I.A., her eerie rock ballad "Love Never Dies" that would suit Anastacia, and "Sky Ain't the Limit," which fits in nicely with Aly & AJ and Tegan & Sara's own respective brands of synth-pop excellence.
"Livin' out a childhood dream that's bigger than the world I'm in / Breakin' every bone in me to find out who I really can be," she croons.
Crave would already be considered a successful set under normal circumstances. But in Kiesza's case, considering the odds of it even happening in the first, it's especially a triumph.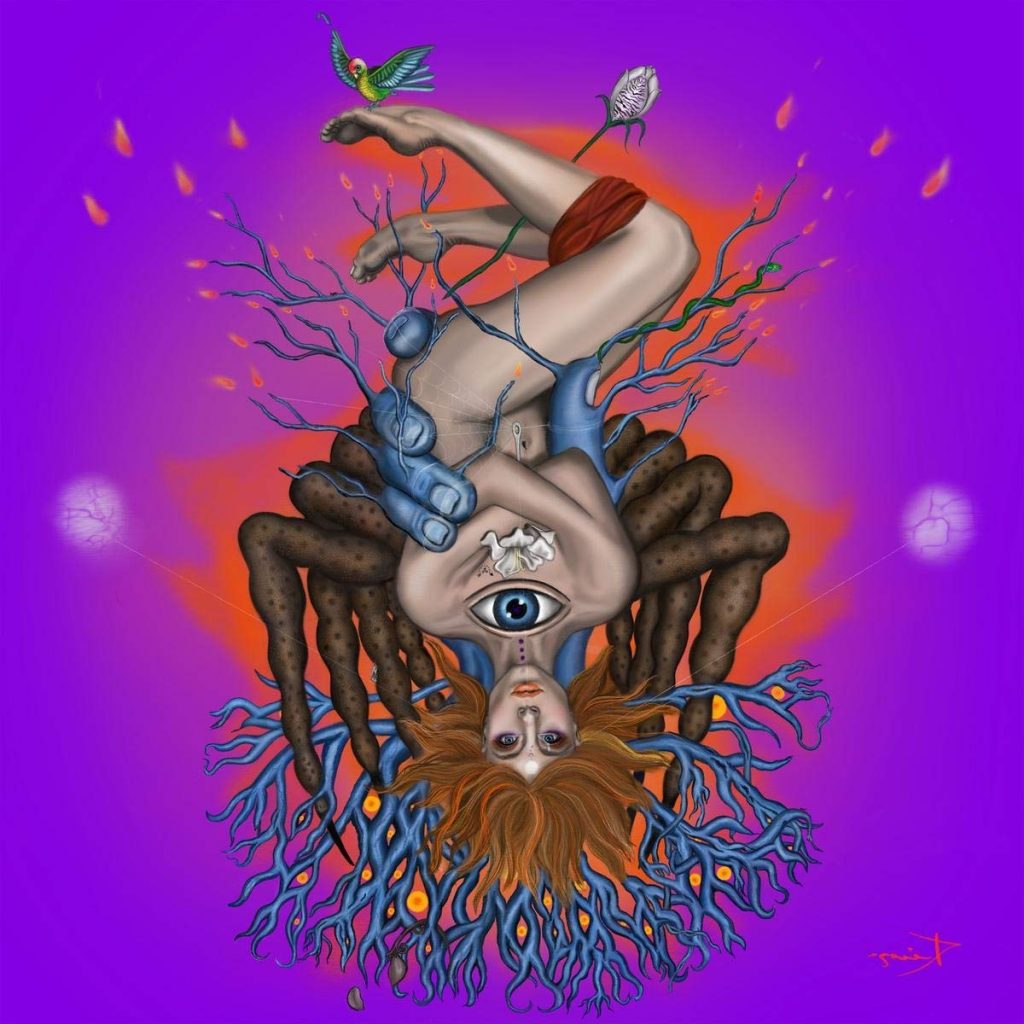 Crave is out now on CD, and on pre-order for vinyl.
This album is featured on the MuuTunes Spotify playlist. Subscribe!
You can also subscribe to MuuTunes on Apple Music.
Photo credit: Kiesza
[uncode_index el_id="index-112924″ loop="size:3|order_by:date|post_type:post|categories:2674″ gutter_size="3″ post_items="media|featured|onpost|original,title,date,text|excerpt,sep-one|full,extra" screen_lg="1000″ screen_md="600″ screen_sm="480″ single_overlay_opacity="50″ single_padding="2″]