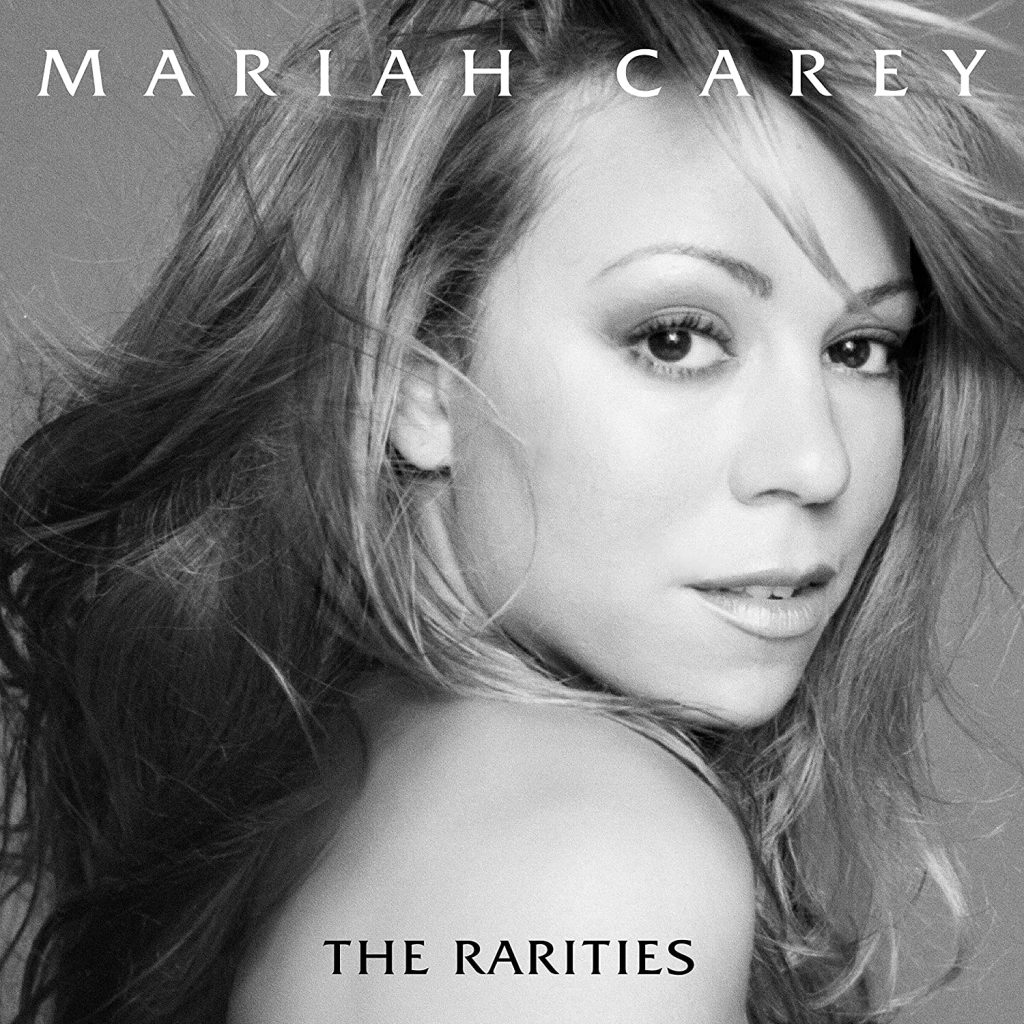 Mariah Carey knows how to make a moment, darling – and how to properly honor a legacy.
The Elusive Chanteuse is utterly unstoppable in 2020, generously blessing the Lambily in this time of need with the #MC30 celebration, including a complete suite of vinyl releases, an incredible memoir from the imperfect angel herself (The Meaning of Mariah Carey) and now, a collection of The Rarities, released on Friday (October 2).
Truthfully, I'm still working my way through everything she's providing the fans, and only Act I deep into The Meaning. But that's okay! Fans of a songstress who doesn't even believe in the construct of time in the first place should know there's no rush to digest everything all at once. (And if you haven't heard, we're launching the "Read Books, Not People" book club to discuss Mariah's book this week on Legends Only for our Patreon Legends OnlyFans, so you can read along with us.)
There's also important context for many of these songs included within her book, which is one of the best parts of reading (or listening) along: all of her music, down to specific lines, is completely enriched with deeper meaning as she tells her story, like when she discussed relating to Irene Cara's "Out Here On My Own," which she sang at a talent show long before her big break. (A recording of the song from 2000 appears on the album.)
What can be said about The Rarities is that, much like everything Mariah does, it's intelligently designed: the actual format, roughly structured as a one-per-era type of deal, tells its own tale about Mariah's trajectory, providing just a taste of what could have been – and, in many cases, should have been.
Many of the songs play like long-lost classics – or at least blueprints for the classics, including the Jackson 5 and Whitney Houston-esque funky energy of 1990's "Here We Go Around Again," recorded for her debut studio album with "Vision of Love" collaborator Ben Marguiles, which feels like the precursor to "Emotions."
"This was track No. 1 on my very first demo tape that has never before been shared with the world! I always liked it and did want it to be included on my first album. I don't remember why it wasn't, except we felt that we never quite captured the magic of that first demo. This recording is as close as we got," Mariah says inside the album's booklet.
Other tracks offer tastes of decades-old collaborations that have never seen light of day until now, as with 1991's "Can You Hear Me" circa Emotions, a massive belter of a ballad with Barry Mann, one half of the songwriting duo Mann-Weil – and it was penned with another vocal legend in mind.
"Working with the legendary Barry Mann was truly an honor. We recorded this demo in the hopes that La Streisand (a.k.a. Babs) would perform it. That didn't happen, but I just recently unearthed this rarity – our writing demo – and wanted to share it with you!" Mariah wrote. The desperation in her voice, especially towards the end! The drama, darling! It's almost infuriating to consider that these kinds of vocals have just sat there, collecting dust, until this moment. (Then again, there's surely even more locked away.)
Her constant collaborator Jermaine Dupri also teams up with her on the never-before-heard "One Night," recorded in 1995, presumably for Daydream. The track kicks off with an extended piano intro and some heavenly harmonies before breaking into a midtempo beat, as the notoriously prudish powerhouse cautions (REFERENCE) against a fuckboy's advances.
"He's just out for the one night / He just wants you 'til he gets his way now, baby, baby / So don't gamble with your life, it don't pay," she warns.
Later into the compilation is one of the record's most fun, too-cool middle finger moments: "Cool On You," penned in 2007. By that time, Mimi was fully in her pre-E=MC2 groove, and feeling feisty as she throws in a Devil Wears Prada reference ("do the coat") and declares: "kick rocks," which was previously teased as the song's title years ago in interviews.
"I'm cool on you / I'm too through / Used to have my loving / But now you ain't got nothing," she silkily croons above a hypnotic beat. Betcha' gon know! That refrain is so infectious ("do the coat"), it's frankly shocking ("kick rocks") that this didn't surface officially ("eat dirt") on an album.
"I used to listen to this all the time but then it got lost somehow and finally resurfaced in my vault! I don't even think Jermaine remembers this writing session LOL! Also known as 'Do the Coat,' 'Kick Rocks' and 'Eat Dirt,'" Mariah says.
There's also a pleasant genre surprise or two along the way: 1993's "All I Live For," recorded with longtime collaborator Walter Afanasieff, presumably also for Music Box, sees Mariah loosening up and grooving into some New Jack Swing, supplying something more close to Karyn White and Toni Braxton territory. Fans are also adamant that those runs at the very end of the song are actually newly recorded by 2020 Mariah. Being the perfectionist that she is, it wouldn't be a surprise. ("Sooooo 90's!!!" she noted in the booklet.)
Hardcore Lambily members will have already played some of these songs to infinity ("to infinity…") but the general public has surely not. The tracks' arrival on streaming is a long-awaited dream(lover), including 1993's heavenly slow burn "Do You Think of Me," the B-side to Music Box lead single "Dreamlover," "Everything Fades Away," the B-side to "Hero" and Music Box bonus track, and 1996's still excellent "Slipping Away," the B-side to "Always Be My Baby," which she's since explained was called "too R&B" by label execs to include on Daydream.
They're not only some of her best B-sides (especially "Slipping Away"!), but proof of Mariah's early lane swerving (and serving) as an excellent R&B singer with depth, refusing to be rooted forever in traditional pop radio balladry long before her formal sonic transition.
She also provides a revisit of her Butterfly deep cut "Close My Eyes" with a newly re-recorded version, a song she's previously explained is extremely personal to her, detailing her rocky upbringing and rise to fame. ("Maybe I grew up a little too soon" hits a little harder after reading The Meaning of Mariah Carey, for sure.)
"After working through some emotional introspective moments for my memoir, I decided to revisit one of the most personal songs I've ever written," she explained in the booklet.
There are also some special live (or previously only live) moments for TV, movies and stage performances, like 2014's cover of Ella Fitzgerald's jazz standard "Lullaby of Birdland," performed during The Elusive Chanteuse Show, which showcases her technical talent and takes on new life after reading through Mariah's studied love growing up around jazz musicians – plus some hilarious chatter off the top of the recording. ("When I was little, I would be in lingerie on the piano at like, 13. Appropriate? Not really…")
"A rare live performance of one of my favorite songs. This recording divinely fell into place after I had already written about the experience of singing this song with jazz musicians as a little girl in my memoir (chapter "Light of My Life"). Some of my favorite moments were improvising with the late Big Jim Wright on the piano and this is one example of that. Listen to him go!" she wrote in the booklet.
The demo for "I Pray," meanwhile, was penned in 2005 for a then-12-year-old Hawaiian singer who performed on The Oprah Winfrey Show, named Lina Robins-Tamure.
"Writing for a talented 12-year-old child was a unique and freeing experience because it was a way to channel a pure feeling of hope and optimism. Love you Lina!" Mariah wrote. (Yes, we absolutely stan a trans ally.)
The sun-shining and groovy, Bee-Gees-style "Mesmerized," on the other hand, was penned for Lee Daniels' Zac Efron and Nicole Kidman-starring The Paperboy in 2012, alongside Merry Christmas collaborator Loris Holland. It's an actual Retro Moment of Gypsy Whatever, and surely would have sounded simply splendid sitting next to Me. I Am Mariah's "You Don't Know What To Do." That soulful, funky, disco era flair. Those whistle notes at the end!
"I always enjoy a live studio session with the wonderful, multi-talented Loris Holland. This cool, retro '70s throwback is from one of those occasions," Mariah noted.
And then, there's the small matter of "Loverboy," the lead single from the notoriously ill-fated Glitter, which quite a backstory of its own, as documented in The Meaning of Mariah Carey.
Long story short, an Ex Who Shall Not Be Named might have swiped the "Firecracker" sample for an Artist Who Shall Not Be Known's song being released earlier than Glitter, thus sabotaging "Loverboy" until she was forced to find a new sample for the song that we know and love today.
There's plenty of fan bickering about whether this new (old) version or the Glitter version is better, with some calling the original too busy-sounding, mixed wrong and annoying. Frankly, "demoitis" is a thing: we tend to fall in love with the version of the song we hear first, so it's hard to gauge how the world might have felt if this song was released as intended.
Personally, I think this new (old) version is adorably peppy, super cute and festive, and would have just as easily been a hit in its original form – trust the vision (of love) of Mariah! At the same time, sometimes things happen for a reason, and everything has worked out exactly as it should. We're abundantly lucky to have this version, at last, regardless.
She's since given most of the songs some moments of justice for the hardcore Lambs, including her backstage rehearsal of "Everything Fades Away" in March with a (no doubt terrified!) longtime stan and fellow vocal queen, JoJo.
To close out the collection, Mariah ends with a message of hope in hard times, meeting the moment with "Save the Day," the album's all-too-timely lead single penned many years before the present moment, featuring the legendary Ms. Lauryn Hill, incorporating her classic Fugees smash, "Killing Me Softly (With His Song)."
"It's too divided, too deep to understand / But if we don't do it, tell me, who will?" she pleads on the throwback track. Here's hoping the message in the music lands in certain people's ears.
We're lucky enough to have her discography as it exists today. But Mariah had the good sense to go all the way around again, dig into the vaults, and emancipate some of her hidden moments for us, too. They deserve their time to shine, after all. (And that's not even taking into consideration the incredible, long-awaited release of the 1996 performance of the Daydream World Tour Live at the Tokyo Dome on Disc 2.)
The only real gripe? The album comes to a close with only a tiny handful of her later career offerings, leaning in heavy on her hidden gems from the early '90s. Almost surely, there could be a second (or third, rather) disc devoted to an even deeper dive into post-Rainbow material. And hey, perhaps there will be one sweet day: The Rarities 2 in 2030, anyone?
The Rarities might be made up of assorted forgotten and unreleased bits and pieces of her career, but for a prolific and versatile artist like Mariah Carey, who has genuinely only produced quality from day one, the end result of this exercise in picking cuts from the vaults is a record that could just as easily be confused for a random greatest hits compilation.
Even the discards eclipse entire careers. Not everybody has that to their credit.
The Rarities was released on October 2.





This album is featured on the MuuTunes Spotify playlist.
You can also subscribe to MuuTunes on Apple Music.
Disclosure: Products featured on this website use affiliate links, and may earn me a commission for purchases made through the links.