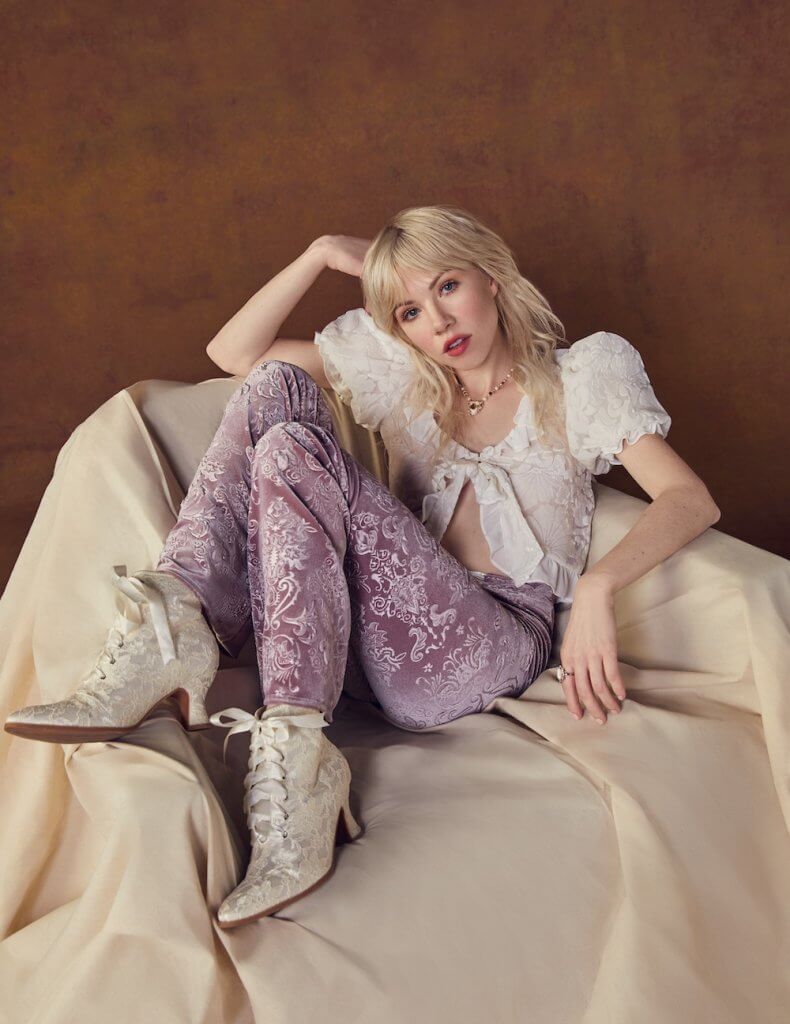 Carly Rae Jepsen, also commonly referred to by her birth name, Godly Raemmaculate Jepselegend, is back in familiar territory: namely, bop city.
Now, the kick-off of The Loneliest Time, her upcoming fifth studio album (or sixth, if you count Dedicated Side B as a full record), started off calmly enough with the hazy, summery, vaguely Solar Power-adjacent "Western Wind."
Things took a quirkier, campier turn with follow-up "Beach House" – she's so crazzzzzzzy, love her! – a deeply sarcastic ode to a never-ending onslaught of reliably unreliable, emotionally unstable suitors. (M*n. Boo!)
On Friday (September 16), Carly returned with a third offering from the record, "Talking to Yourself," "not NOT a revenge song" – and the closest to capturing the thrill of her most major '80s-leaning synth-pop servings, sonically speaking.
"Talking to Yourself" was composed with "Party for One" and "Now That I Found You" collaborators Captain Cuts, as well as "Cut to the Feeling" co-writer Simon Wilcox.
The instantly catchy cut finds Carly feeling not not vengeful, with some of her most biting lyricism in a while: "Are you reaching for me, making love to someone else? Do you talk to me when you're talking to yourself?" (The keep-you-up-at-night lyrics are very Britney "Shattered Glass," actually…)
There's also the matter of the song's construction itself, complete with a delicious post-chorus – a rarity in a time of algorithm friendly, 2-minute ringtone-pop.
"Talking to Yourself" arrives just days ahead of the start of her So Nice Tour, and about one month before she releases The Loneliest Time on October 21 – which, yes, is also Taylor Swift's album release day for Midnights.
The other album might get the lion's share of the media hype, but this song is further proof that Carly's record is worth plenty of talk itself.