Last night, Beyoncé "King Bey" Knowles dropped an entire album on our laps.
While we all spend the rest of the weekend fully digesting the material, learning lyics and memorizing the moves, let's take a look at the exact emotional roller coaster involved in encountering a surprise Beyoncé album.
1.) Disbeylief
Oof, okay. What is it, like, midnight? Whatever, I'm tired. I'm going to bed. Wait — why's everyone typing in caps all of a sudden? What? No. What? Yeah, okay sure. A new Beyoncé album just dropped out of thin air. Idiots. Wait, what is that? That has to be a fanmade iTunes screen grab. Y'all are seriously so gullible, it's embarrassing. Let me just double-check.

2.) Shockoncé
UM, IT'S THERE.

3.) Confusioncé
But — no. How? Wait. She — excuse me? Let me just — wait a minute. It's December 13. The year is nearly over. Why would she do this now? But?

4.) Overloadoncé
14 tracks? THE FEATURES. BLUE IVY ON ONE OF THE SONGS?! 17 VIDEOS, BITCH?

5.) Inexplicable Rageoncé
BUT WHY DIDN'T SHE SAY ANYTHING ALL GOD DAMN YEAR LONG SHE DIDN'T EVEN PROMOTE IT'S JUST HERE ALL OF A SUDDEN AND HASN'T SHE BEEN ON TOUR FOR FIVE YEARS WHERE DID SHE EVEN FIND THE TIME TO MAKE THESE VIDEOS AND HOW DID NOBODY KNOW THIS WAS COMING HOW COULD SHE HIDE THIS SO WELL AND WHO WAS WATCHING BLUE IVY

6.) Happy-Sadoncé
Let me just start this albu — oh my God. "Pretty Hurts." This is the most devastating Sia song I've heard in ages. I'm already crying.

7.) Inspiredoncé
"HAUNTED." ARE YOU KIDDING ME? What kind of speak-sung introspectiveness? What kind of iconic industry shade? "I don't trust these record labels, I'm touring. All I'm doing is touring. Working 9 to 5 just to stay alive." "Soul not for sale." And this video — are these subtle REFERENCES to Madonna's "Hollywood" and "Justify My Love" videos? I FULLY CANNOT. ALL OF THE EXCLAMATION MARKS.

8.) Hornyoncé
Okay, but "Blow though? And "Partition"? "Rocket"? Uh. Somebody better close the blinds, break out the freakum dress and light a candle or two, 'cause…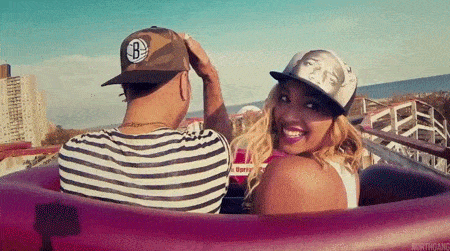 9.) Elatedoncé
XOXOXOXOXOXOXOXOXOXOXOXO. "XO" makes me bey-lieve in love and miracles and dreams and hope. Is Michelle Williams holy twerking somewhere? Let me go join her.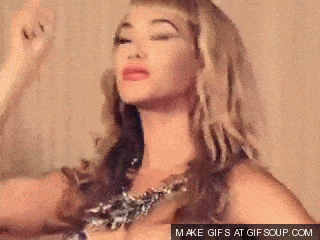 10.) Epiphanoncé
My God, it's all absolutely brilliant. It's so brilliant. A surprise album. Breaking the traditional rules of releasing a record simply because she can. We were so wrong this entire year. Firing her dad as her manager, those endless snippets with no songs on iTunes — it seemed like such a mess at the time. And come to think of it now, it worked. She ended up promoting herself for the entire year without ever promoting the album — the Super Bowl, the magazines, interviews, the Pepsi endorsement, the commercials — not even one hint that this was going to drop. We just did it for her right now. Just genius.

11.) Appreciationcé
This album is so well-crafted and artistic, and all without being overtly aware or self-satisfied. The production is just so rich and next-level: It's full of slinky, left-of-center alt-R&B beats that we just haven't heard from any other mainstream pop act this year. The music isn't immediately commercial. It's just an incredibly cohesive artistic statement. There are actual running themes here, too — sexuality, feminism, defying expectations. The way she weaves in actual audio and video from her past? Amazing. And best of all, the mission statement: Providing her fans with an exciting way to enjoy music without the need for hype or a hit single? Why, that's revolutionary in 2013. Pioneeroncé.

12.) Worryoncé
What time is it? The sun's out again. I guess I fell asleep at some point. I don't know when. Was it all just a sweet dream, or a beautiful nightmare?

13.) Reliefoncé
Nope. It's still here. She did that.