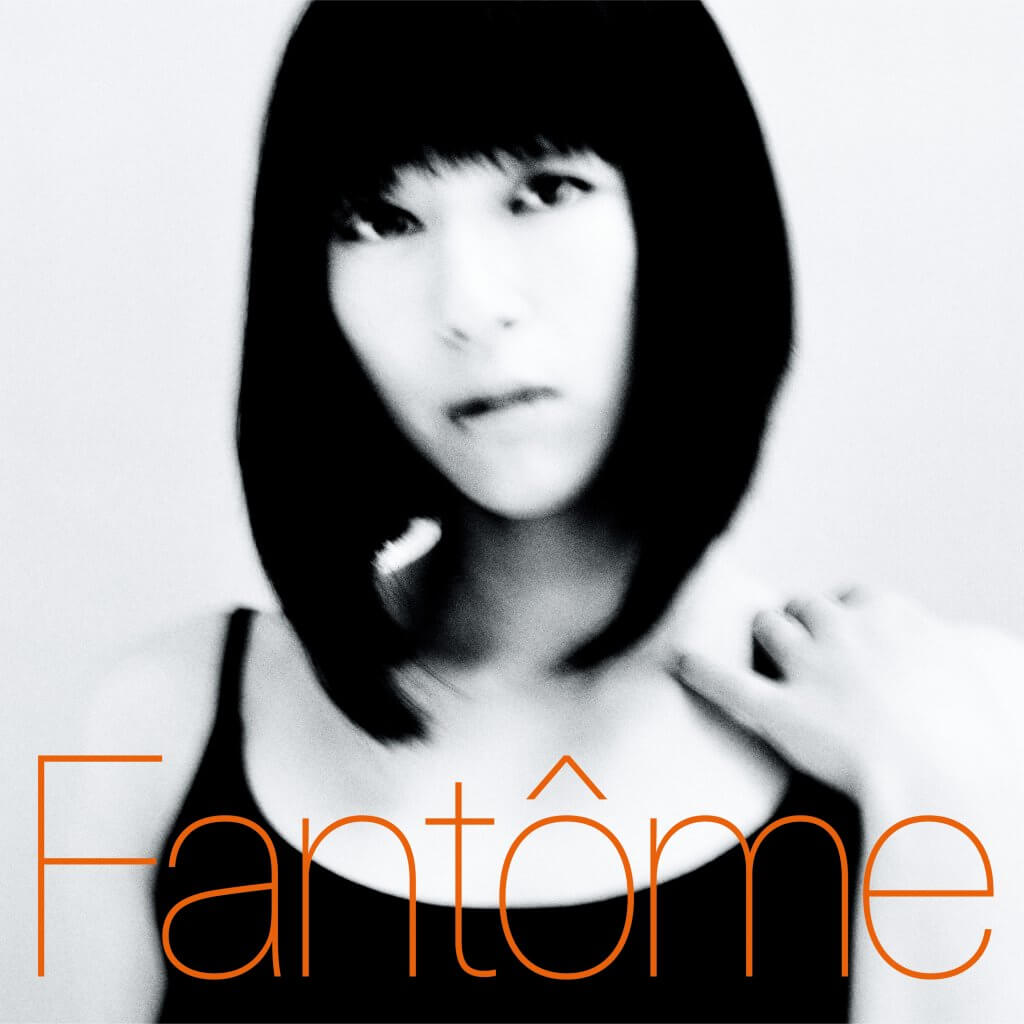 "Only you can show me love, even when you're not around…"
There's a presence lingering within the quieter spaces of Fantôme: it's there, floating just beneath the waves of "Ningyo" ("Mermaid"), in the ambient haze of "Boukyaku" ("Forgotten"), and the somber piano melodies of "Manatsu No Tooriame" ("Midsummer Shower").
The ghost.
Much has changed within the pop scene since 2008, which is the last time Utada Hikaru released a studio album in Japan. Her personal life has changed too, drastically, since announcing a hiatus in 2010 — her first extended break from music, really, since the release of her record-breaking debut at 16 years old, 1999's First Love.
In the time between then and now, she found love in a semi-hopeless place with an Italian bartender, whom she met at a London hotel bar. ("Hotel Lobby" never resonated so strongly.) The two married in Italy in 2014, and gave birth to a baby boy last summer.
But before that happiness, a horrifying loss: Utada's mother, enka singer Keiko Fuji, leapt to her death from her apartment building in 2013.
Three years after her mother's tragic suicide, Utada is still in mourning.
https://www.youtube.com/watch?v=eMPSWiEdC8k
"How soon will it be before I cease being sad? I want you to tell me…"
Between the first two traditional-sounding songs released earlier this year, "Manatsu No Tooriame" ("Midsummer Shower") and "Hanataba wo Kimi ni" ("A Bouquet for You") and the eerie album artwork, which bears an uncanny resemblance to Keiko Fuji, fans deduced early on in the Fantôme campaign that this album would be, at least partly, Utada's homage to her mother.
They were right. Fantôme is an album rooted in grief, and the various stages that come with the universal human experience: denial, anger, sadness and, in time, acceptance.
Of all the songs that touch upon the loss, "Ningyo" ("Mermaid") is the most tear-provoking reminder, and the album's haunting centerpiece.
Prior to the album's release, Utada told Yahoo! Japan that the song was written after her mother's death, when she "didn't know if she would be able to write music again."
Gliding through the speakers like an underwater dream sequence, Utada slowly sings out to the sea's surface from the shore. Her voice is lower; her tone more subdued and serious than on previous records. (It's like this throughout Fantôme, unsurprisingly.)
"It's strange that, how when I come here, I feel that I could meet you," she steadily sings across harp strings and a slow-marching beat, breaking into a hymn-like chant at one point.
A kind of lullaby and eulogy all at once, "Ningyo" captures impermanence — from the light of fireworks reflecting across the water's surface to a brief sighting of a mermaid heading out to sea.
"Still unable to return home," she concludes.
It's a lonely road, but she's not alone: Fantôme includes more features than any of her past albums.
Shiina Ringo, a friend and fellow "outsider" on the Japanese music scene, makes a welcome cameo in the form of "Nijikan Dake No Vacance" ("Two Hour Vacation"). Together, the two drift across nostalgic, '60s-era guitars and lovely strings as they plan a brief getaway — off to the stars for an intergalactic date, as it turns out. It is one of the album's happier distractions, like happening across an old Polaroid in an attic.
Her work with KOHH — a 26-year-old rising star on the rap scene, hailed by acts like m-flo's Taku Takahashi as part of the ongoing hip-hop renaissance in Japan — on "Boukyaku" ("Forgotten"), alternatively, is one of her grimmest songs to date.
Floating between dense clouds of atmospheric sound, KOHH bitterly sets fire to childhood memories, as Utada numbs her own sorrows in substance. "Hot lips. Cold hands. Make me forget those words. Strong drink and a frightening dream," she breathily declares, "just let me dance with my eyes kept shut." The production is otherworldly — but those lyrics, spat with vitriol and pain, disrupt the tranquility, leaving behind a bitter taste of reality.
Sadness doesn't entirely consume Fantôme: it informs the few upbeat moments, including teardrops-on-the-dance-floor throbbing opener "Michi" ("Road"), which Utada previously described as an "affirmation that she's doing fine," and the breathlessly optimistic "Jinsei Saikou No Hi" ("The Best Day of My Life"), in which she boards a bus (a "Nijiiro Basu," perhaps?) in eager anticipation of meeting someone. "This could just end up being the best day of my life," she happily sings across the skipping beat.
Elsewhere, she distracts herself by playing the part of others.
She's no stranger to gender politics ("You Make Me Want to Be a Man," anyone?), but she's been shy to address it too explicitly in Japanese until "Ore No Kanojo," a finger-snapping back-and-forth between a couple, exposing their thoughts and insecurities — diving into French for the most intimate revelations.
The track builds in a majestic way, starting as finger-snapping musical theater of sorts (she is playing two roles, after all) and building into a cinematic epic, lifted by dramatic strings and electronic stings that might as well be plucked from Björk's Homogenic.
"I want to invite someone to come inside, someone to find my truth," she croons in French from the woman's perspective, unfulfilled. (Guess she wasn't ready to say those words in Japanese just yet.)
She takes longing a step further on the friend-zoning anthem "Tomodachi" ("Friend"), a tender, melancholy collaboration with Tokyo Recordings CEO Nariaki Obukuro built across shuffling loops, blaring horns and a gentle guitar strum.
It's a more complicated ode to unrequited love than the relatable lyricism implies: as she revealed on NHK Songs, the track was written from the perspective of a gay person falling for a straight friend — yet another feather in her LGBTQ-friendly Kuma-chan cap. Especially since she herself might not be so straight, officially?
The breath-filled "Kouya No Ookami" ("Wolf in the Wilderness"), which opens with a funky early '80s strut and a horn blast, Kool & The Gang's "Celebration" style, is inspired by Hermann Hesse's exploration of conflicting identity, pleasure and humor, Steppenwolf. 
At some point, the song shifts into piano-and-string-filled territory, demonstrating both the split personality aspect of the novel and her continued ability to cycle through several moods in one song, a la "Kremlin Dusk."
Seeing as The End is, in a sense, the theme of Fantôme, there is no better song on the album to drive the sentiment home than "Sakura Nagashi."
Co-crafted with English songwriter and producer Paul Carter (Benbrick) and originally released in 2012 as the theme for Evangelion: 3.0, the moving piano ballad provides for one final sweeping, wholly satisfying sense of closure.
"No matter how afraid I may be, I won't avert my eyes / As long as love remains when everything comes to an end," she pledges in its final moment.
https://www.youtube.com/watch?v=pCnM4sUQ67Y
The Utada we've come to know and love — the R&B junkie teen serving up radio-friendly hooks, the experimental weirdo on Exodus, the electro-pop balladeer on Heart Station — feels like a childhood friend in comparison to much of Fantôme.
As with Björk's gut-wrenching post-divorce record Vulnicura, Fantôme isn't exactly a joyful listen. But if ever an album in her career demonstrated growth and the fullest extent of her artistry to date, this is the one — no pun intended.
Loss, followed immediately by motherhood, will bring that out of you.
Fantôme is the work of a musician who's matured substantially in the face of both grief and joy, side-stepping the flashy, hyper-energy conveyer belt style of "idol culture" in J-Pop (and pop as a whole) with a raw, poetic, genreless record that demands patience in an age of instant gratification. It may not be her most accessible album — it's her least, actually — but it is her most artful and vulnerable composition yet.
"There's no way in hell I'm gonna be able to make something like this again," she confessed at one point. (If you're new to Hikki, this is not the place to start.)
Fantôme is catharsis: it won't make the road ahead any less lonely for Utada, but she's not alone. And there's no turning back now.
Fantôme was released on September 28. (iTunes)
All English translations provided by UBlog and Lyrical Nonsense.