Sunmi, formerly of the Wonder Girls (still too soon, gone but never forgotten), has rapidly become one of my new favorite K-pop soloists over the past two years, thanks to one-two-three punch of "Gashina," "Heroine" and "Siren" – and it appears she's just going to keep the love (and likes – more on that in a moment!) coming this year with her delightfully dark new offering, "Noir."
There's always been a sort of weird, creepy, Audition-esque energy to Sunmi's releases, whether it be extreme obsession or loneliness or vengeance of some kind. In this case, it's attention – or rather, the all-too-real emptiness of social media validation. Hold on…okay, sorry, I was taking a selfie.
"Noir" itself is a slower, smoother number with that signature haunting, dramatic Sunmi energy cooked up alongside EL CAPITXN, otherwise known as Jang Yijeong, a former History member who also works with the boys of BTS. At this point, as I've seen some of her fans argue in the comments, she's becoming her own genre. I have to agree. It's a Sunmi Song™.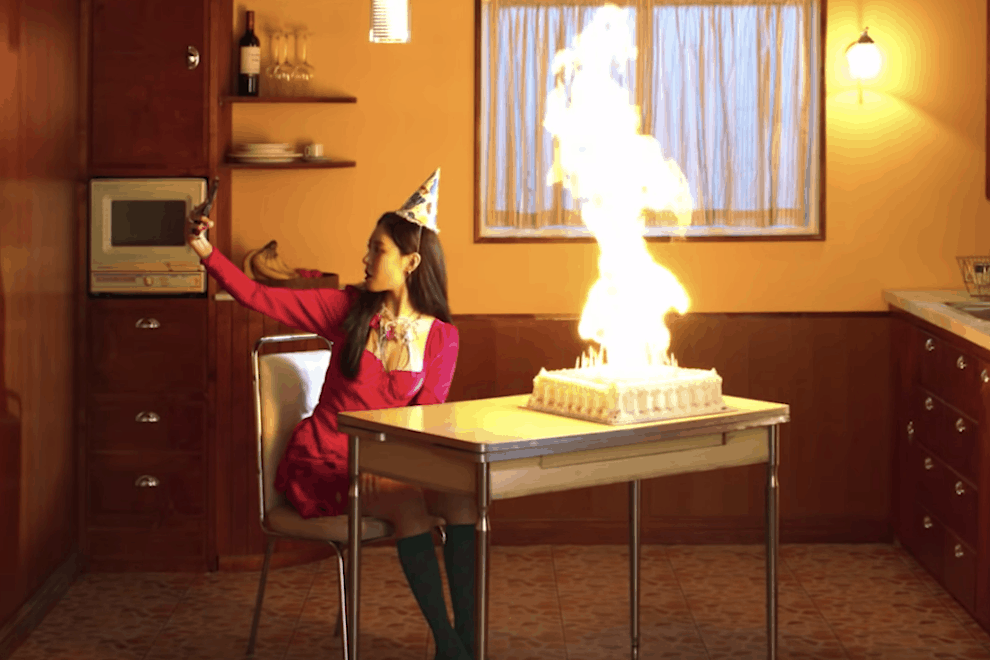 "I've already seen this before, I feel so high…"
The accompanying video requires no explanation or translation, as the message is universal: anything for the 'Gram, right?
The dead-faced diva finds herself in an array of increasingly horrifying situations: sat in front of a birthday cake gone aflame, playing a knife game gone bloody (but who needs fingers, anyway?) Feeling nothing, but documenting everything, Sunmi gobbles down heart-shaped pills (likes!) and live-streams each creepy scenario, flipping on a fake smile for the sake of digital love while remaining eerily emotionless in the presence of IRL horrors.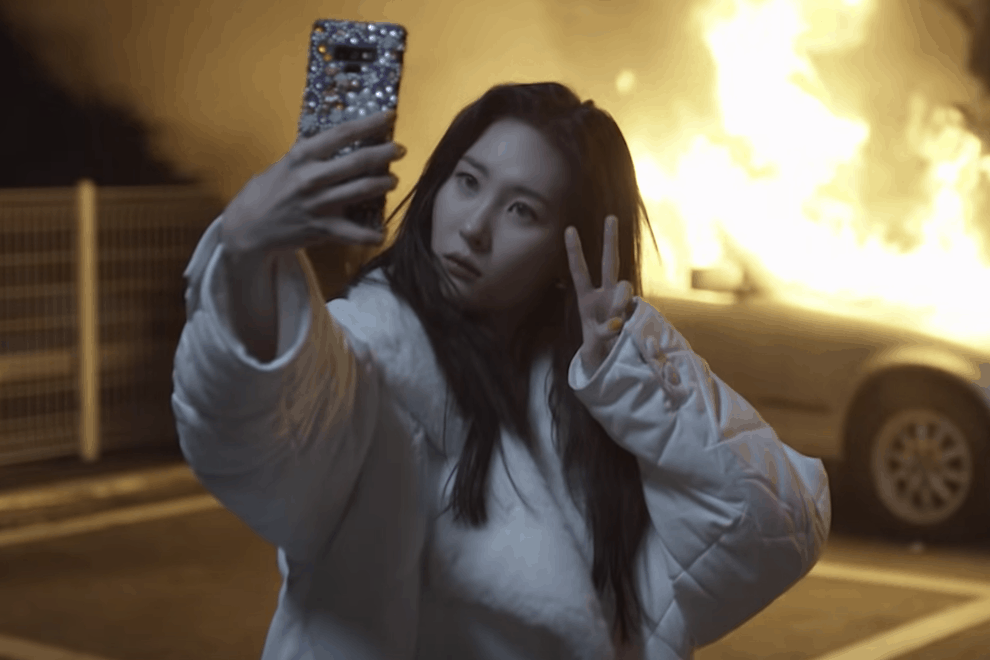 "We are in noir, now you and I don't exist…"
It's very…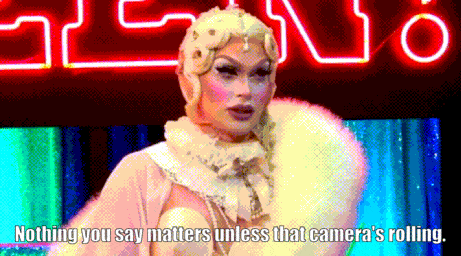 Granted, Sunmi's far from the first to tackle the darker side of social media. Miss Jolin Tsai just recently vomited reaction emojis into a sink while skewering society's obsession with her "Ugly Beauty," and the emptiness of digital interaction has been called into question all the way back to Janet Jackson's "Empty."
But it's not like the topic has become any less relevant in 2019, as our lives increasingly become shaped by pixelized interactions – and it's always interesting to see this kind of messaging being presented in K-pop, an industry that is typically characterized by shiny, flaw-free pop perfection meticulously crafted for prime "perfect" presentation. She really is a fascinating standout in an overstuffed market.
So please, watch Sunmi's latest masterpiece below – and of course, don't forget to like, comment, share, subscribe, hashtag and follow. Or else, did it even really happen?
This song is featured on the MuuTunes Spotify playlist. Subscribe!
You can also subscribe to MuuTunes on Apple Music.
"Noir" was released on March 4. (iTunes)