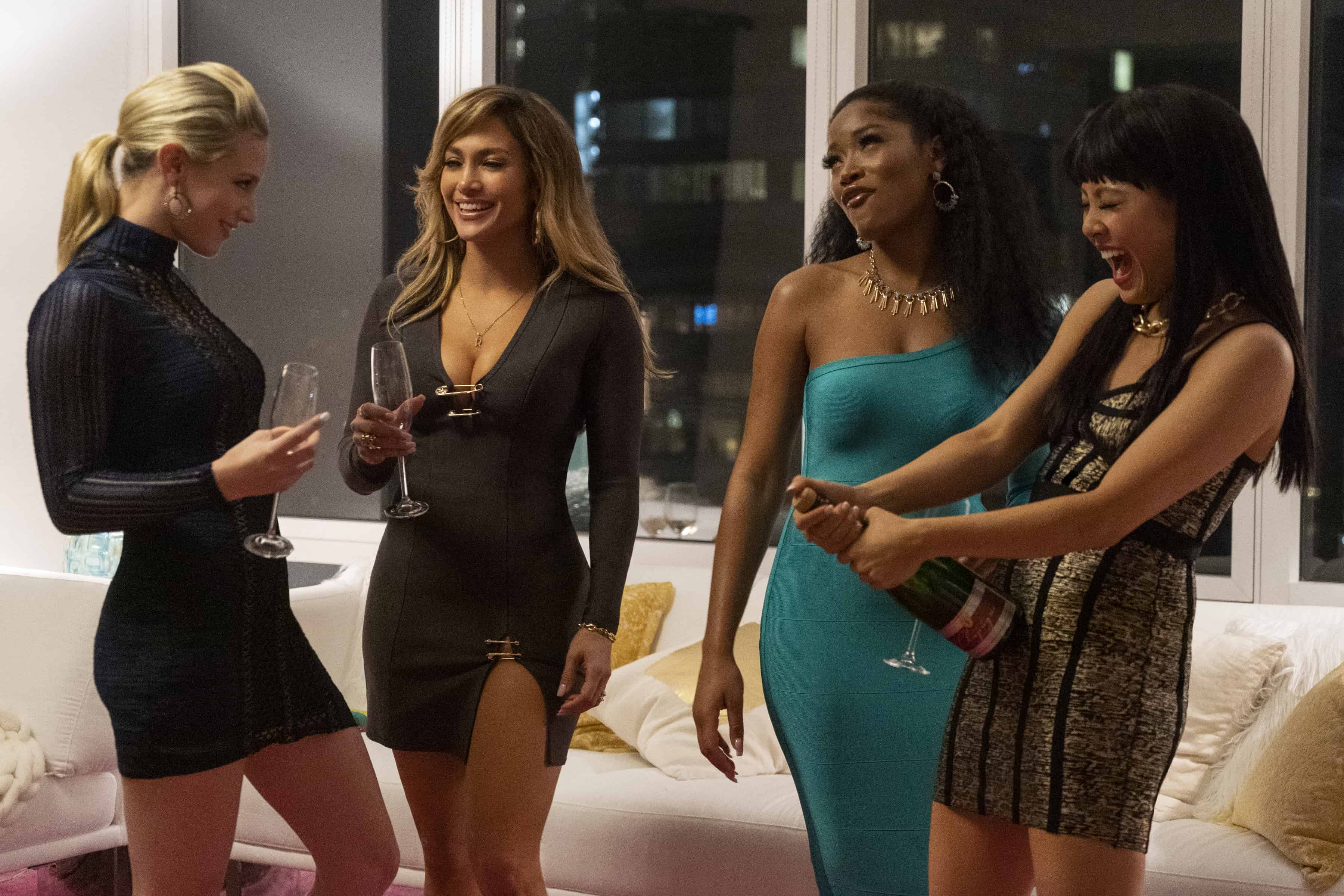 "It's all a strip club. You have people tossing the money and people doing the dance."
As hoped, my most anticipated film of 2019, Hustlers, is great.
It's so great, in fact, there's even genuine Oscar buzz around the movie following its critically-hailed Toronto International Film Festival premiere last week.
As someone who genuinely and unironically stans Burlesque, I legitimately have no idea what qualifies as "good cinema" from a critical standpoint. Lord knows, I love me some Low Art.
But I can say, definitively, that if you're a pop star enthusiast, a Jennifer Lopez stan (and/or fan of any of the queens in the film, including Cardi B and Lizzo), someone in the market to see strong women pumping cash out of Wall Street blowhards, a gay, or perhaps and most likely all of these things at once: you should see this movie.
I don't want to give away too much of the plot, partly because you can just Wikipedia that yourself, but mostly because you'd already know much of the story if you read the 2015 New York Magazine article The Hustlers at Scores by Jessica Pressler on which the movie is based.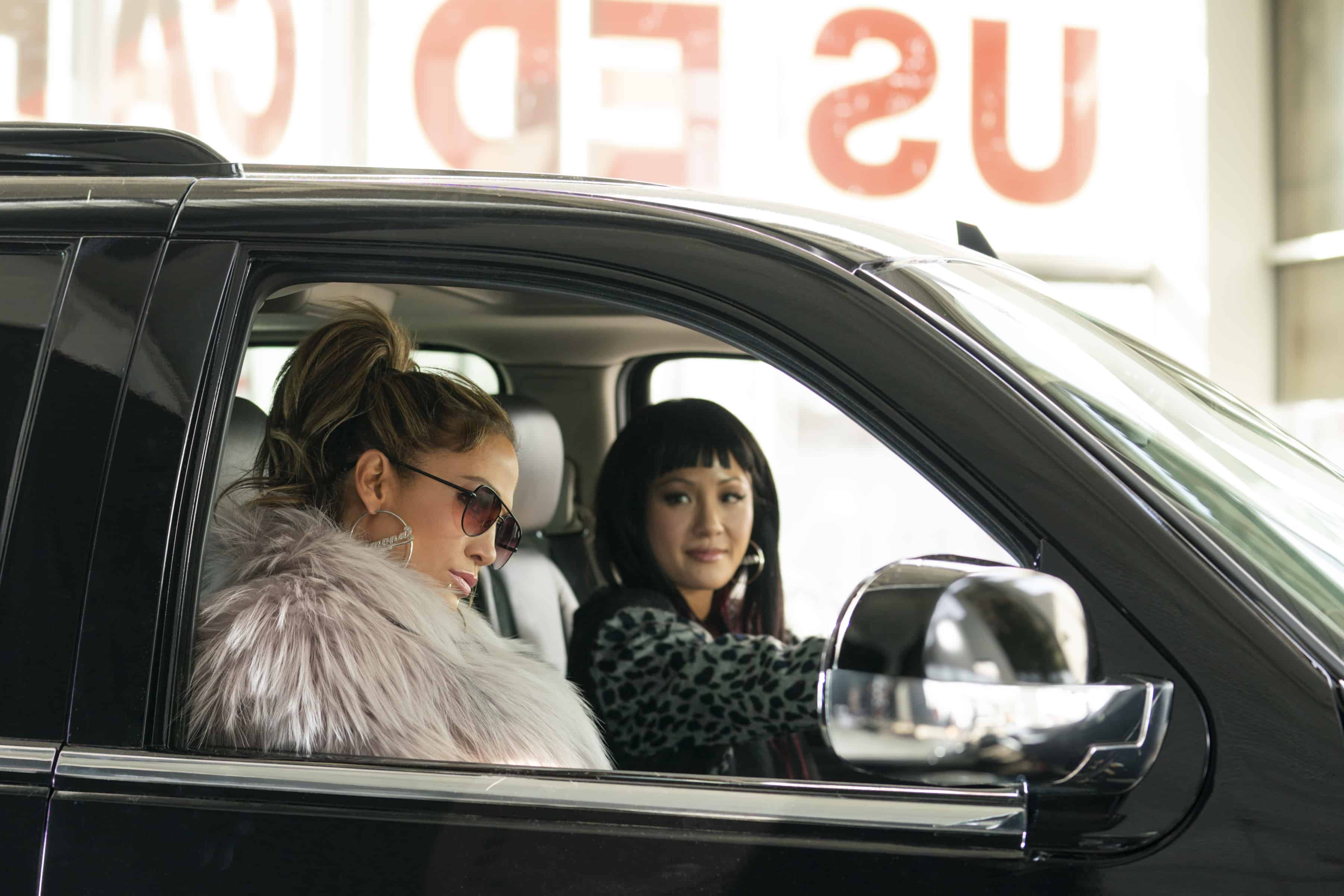 Perhaps the most crucial thing you need to know off the bat is that – last chance to turn back, spoiler alert, you were warned! – the movie is primarily set in 2007, at least for the first half of the film.
As a result, there is one scene in particular in this movie that features Jennifer Lopez and Constance Wu sitting in a car, turning on the radio, and discovering Britney's "Gimme More" playing. Jennifer yells something like "I fucking love this song!" – Jennifer Fucking Lopez delightfully shrieking at the sound of Britney – and the two thrash along in the car (which turns out to be parked in a dealership, in front of everyone), leading into a montage of all the strippers grinding to the sound of the Blackout masterpiece.
It is phenomenal usage of "Gimme More" in a film – and, quite frankly, gay porn. You just bought a ticket to see this movie now, didn't you?
In fact, for being a movie about female strippers, a bulk of the film feels like the Erika Jayne "I'm gonna give the gays everything they want" GIF, especially the music: from being bookended by Janet Jackson musical moments ("Control" and "Miss You Much") to that Britney, bitch sequence, to scattered samplings of Rihanna ("Birthday Cake"), Lorde ("Royals") and Kelly Rowlegend ("Motivation"), there is ample appreciation of the True Gay Icons™ on the Hustlers soundtrack. (And yes, just to throw it back to the mid-to-late '00s, a joyous Usher moment too…with a cameo by Usher, no less.)
To kick it all off, there's an unbelievable opening striptease to introduce the audience to Ramona (played by J.Lo) set to the sound of Fiona Apple's "Criminal" – a licensing first for Fiona, who approved the request and will be donating the royalties to refugees. It is genuinely jaw-dropping in its display of Jennifer's sheer athleticism and sexuality in a barely-covering-the-bits string ensemble. Please, dear God, let her do this at the Super Bowl.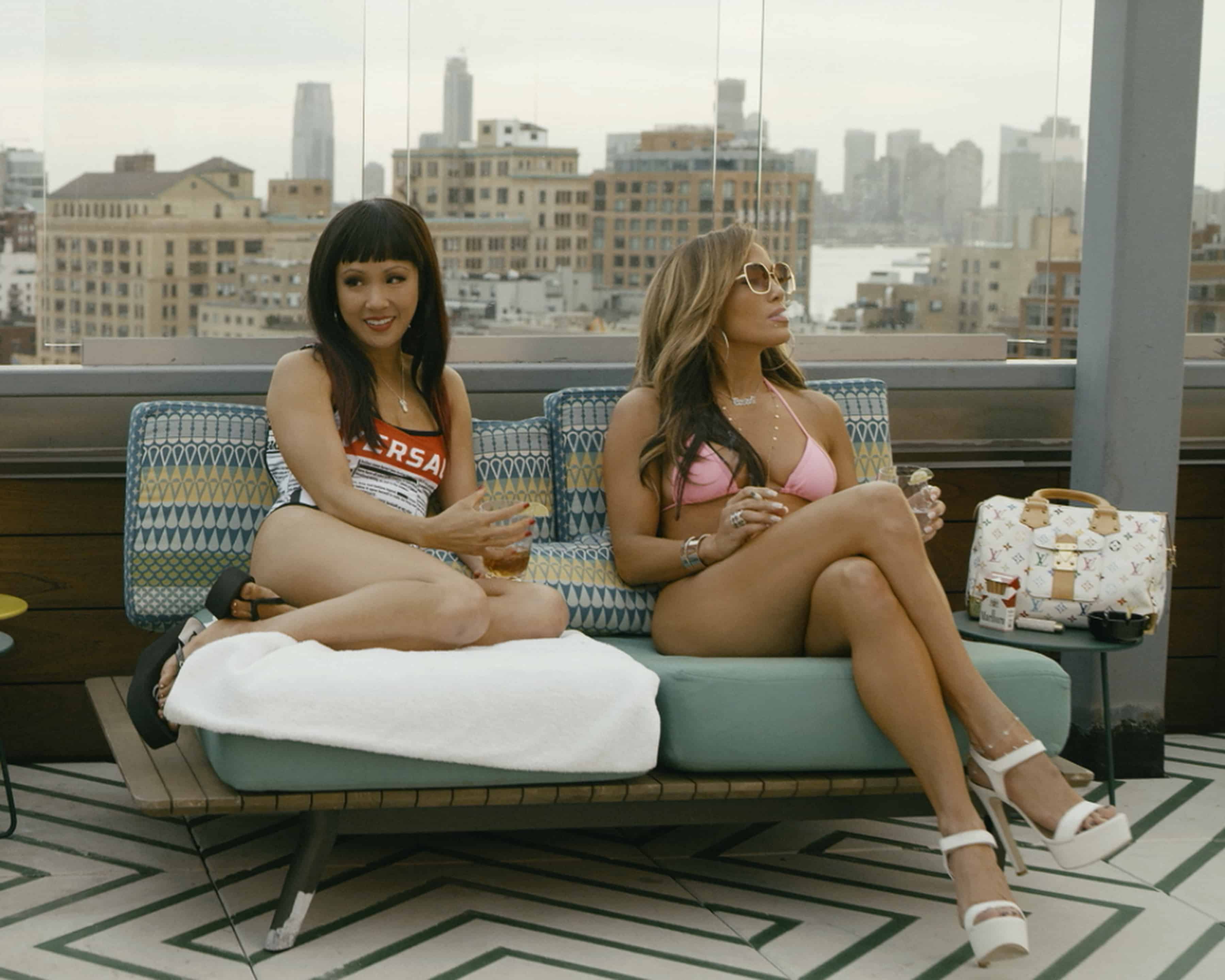 If you didn't go hard for Jenny before – it's truly been a summer of stanning La Lopez for me personally ever since attending the It's My Party Tour – you most certainly will after watching her work the pole after only six weeks of training prior to filming this movie. She is unreal.
Every J.Lo ensemble is also gay-gasp worthy, from being draped in furs (sorry, PETA) as the cigarette-smoking bad ass Godmother to a series of elevated, scantily-clad looks while showing the new girl Destiny (played by Constance) the ropes of The Art of Seduction. She's 50 years old. Impossible. And inspirational.
Watching all of the Hustlers women interact feels like a special crossover event you never knew you needed: Cardi plays, well, Cardi, and tends to steal all her scenes by being, well, Cardi. Seeing her grind on J.Lo as they teach Constance how to properly deliver a lapdance? Glee-inducing. The backstage riffing about boys and sex while getting ready, from Lizzo playing her flute to Cardi wielding a dildo? Heartwarming. I want to be them – only, not entirely.
You see, seducing men for their money – and, eventually, hatching a plan to effectively start a girl gang (or cult, kinda!), fish for vulnerable sugar daddies and max out their credit cards – isn't all fun and games. The shit eventually hits the fan, and their lavish lifestyle abruptly comes to an end. Paired with tense, emotional flash-forward interviews with a buttoned-up 10 Things I Hate About You queen Julia Stiles, whose character is modeled after the author of the original article, we're told early on that the fun won't last long.
As Keke Palmer said in her WSJ interview about representing the lifestyle of sex workers: "I liked that it was balanced because it either goes one of two ways. Either it's like super, super sad, sad, sad or overly glamorized. When I read this, I felt like it was a balance of both."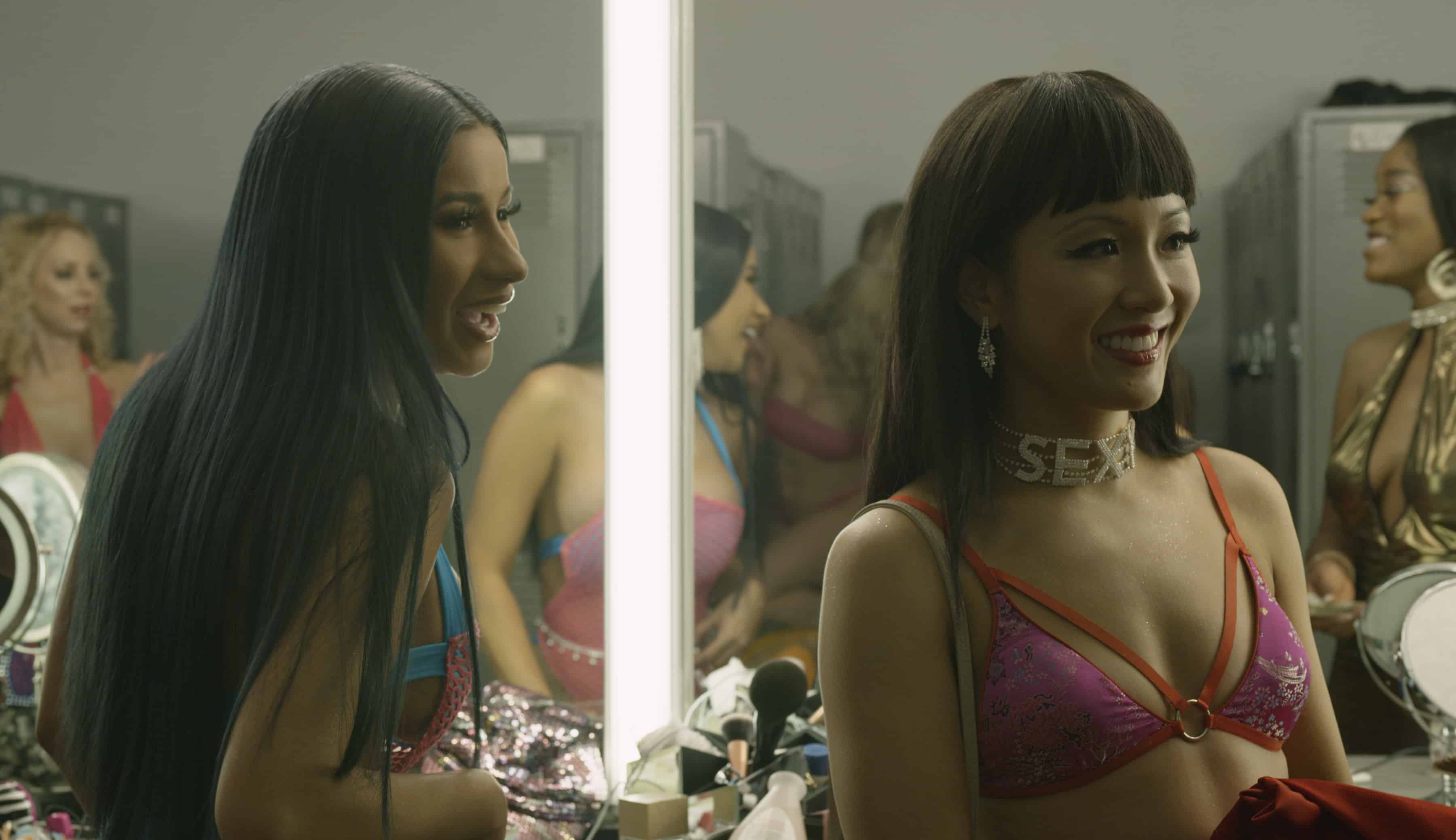 Hustlers makes a case for most of the characters' various moral dilemmas: of having the cards stacked against you, by being kicked out or being abandoned, wanting to provide for yourself and your loved ones, and being presented with a less-than-legal quick fix ("a shortcut") of a way out. As a result, no one's necessarily painted as heroic, although you can't help but anxiously root for the girls as they score and scam their way to Louboutins and chinchilla fur coats – until the operation starts to become too sloppy, anyway.
The movie was directed by a woman, Lorene Scafaria, starring an entirely all-woman cast of main characters, and primarily produced by women, including Jennifer – and it absolutely shows in its lack of male gaze-iness. Of course the men are pigs in the movie, but one of the things that particularly stuck out was how tastefully the camera danced around the dirtier moments, both onstage and in the private rooms. Yes, there's toplessness and suggestive girl-on-girl action, but for the most part, it felt less exploitative and more about storytelling – just enough to get the point that, yes, these are strippers. But when it was overtly sexual, the women were always in control, and the men were merely the means to an end.
"Lorene was really serious with the DP on getting those specific shots, those specific angles that you only see men have. It was just like, 'Man, girl, thank you for those details. Not only does the script have heart and soul, but visually you're going for this, you're giving us a cinematic look. You're making these women look cool!" That was all specific to show us in powerful positions," Keke said in that same interview.
"Not even sexy, but powerful. It's not a slow-motion strut starting from the heels going up, showing the body. It's the women themselves," added Riverdale star Lili Reinhart, who manages to surprisingly be a bit of a comic relief of her own as a perpetually anxiety-induced vomiter. Physical humor!
At the same time, there's a scene involving an unconscious rich dude, and a fleeting shot of his soft dick as he's carted off to the hospital. Pathetic, passed out dick! On screen! In fact, men are almost exclusively painted as weak idiots throughout Hustlers – easily seduced, drunk and dumb on their perceived power, fearful to confess after being duped – which I can wholeheartedly say is accurate to the male experience. More women should be telling the stories of men.
"This film says something about the inequality that we've been yelling and screaming about for a while now and kind of making some headway. And I hate saying that so broadly because I love men and there are so many great, supportive beautiful men in the world. But there is this thing that exists that we can't deny," said Jennifer in a recent interview.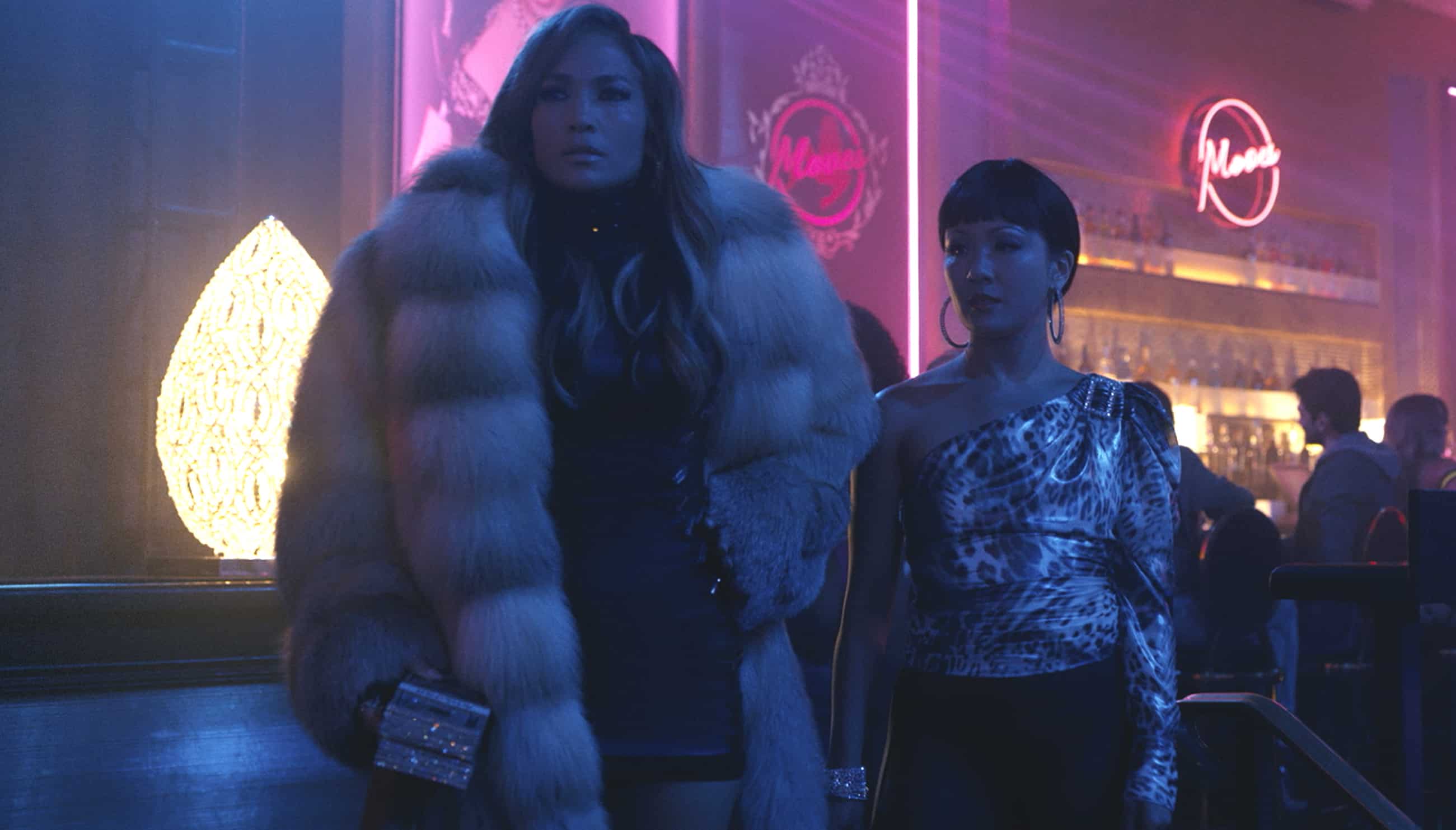 The movie is refreshingly free of girl-against-girl wars over handsome idiots, or catty competitions to become The Best Dancer in the club. Almost immediately, the Queen Bee herself Ramona is assisting newbie Destiny to make her a better stripper. Granted, once the recession hits and the club starts bringing in Russian models, the atmosphere gets a little less friendly. But even after a betrayal of loyalty at the very end as everything unravels (more moral dilemmas!), that underlying love never dies – even years later, after their opulent dreams abruptly did.
Hustlers is, as expected from a movie about strippers, fun and sexy and scandalous. But for the most part, the real thrill is watching a diverse cast of powerful women team up, both in front of the camera and behind-the-scenes, make their own rules and get their way in a man's world.
Come for the soundtrack and the stripping. Stay for the sisterhood. And yes, of course, give Jennifer that Oscar.
Hustlers hits theaters on Friday (September 13).
Photo credit: Alison Cohen Rosa / Barbara Nitke / STX Films / EPK.tv