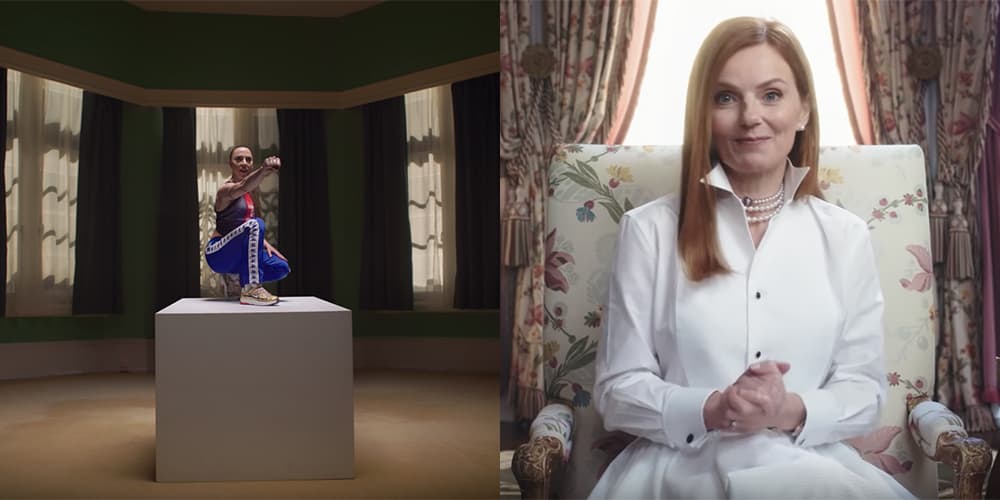 People of the world: don't go outside.
It's truly wild how much…everything has changed since the last time I wrote something for MuuMuse, which was, uh, ten days ago. I think everyone is still processing exactly what's going on, adjusting to life at home, and wondering how long life will be like this for the foreseeable future. (And just so we're clear, don't be an absolute fucking idiot: flatten that curve and stay at home.)
I'm going through waves, personally. At times, I'm fired up, much like The Saturdays, to do something creative or engage in a full-body workout routine on YouTube, then bogged down by the immense weight of uncertainty about What Life Is during a pandemic, then tense with anxiety, up all night calculating all of the potential outcomes. Mostly, it's just been a lot of little depression naps. (This post is also helpful for those of you batting an inner voice reminding you that you're Not Being Productive Enough every three seconds or so.)
Currently, I'm at home with family in Connecticut, having escaped New York City somewhere between when they announced the NBA and the NHL were shutting down, amid rumors of a city-wide shutdown. (Once straight men start getting panicky about their sports, that's my cue to get out of town.) I also know myself and my anxious mind enough to know that I would absolutely not survive a solo quarantine in an extremely tiny studio apartment with a mini-fridge.
My lease is nearly up. I have no idea whether I should even renew, or when I'll even return to see my apartment again. I'm sort of floating, I guess. Which is fine. I'm still very lucky in a lot of ways: I'm with family, for one thing. Despite the occasional tensions, to quote a certain Queen of Pop, I can't make it alone.
I've also already worked from home since 2017, and thus, life isn't actually too different for me. To that end, I feel extraordinarily lucky to remain employed throughout this crisis, should we need to rely on my income. If silly celebrity news and gossip helps to even slightly distract anyone from their own anxieties and fears (as seems to be the case, given how busy work's become), then I guess I feel as though I'm helping somewhat, sort of. I don't know. Anyway.
Everything feels excruciatingly vulnerable and minute-by-minute, so new music's fallen by the wayside for the most part. But I don't want to dwell anymore on what's going on, if only for my own sanity – and I have a feeling other people feel the same way too.
So, what better way to calm the nerves than to dive deep into a familiar feeling in the form of a double dose of nostalgia from one of pop's most iconic brands of all time? Yes, that's right: even in the darkest of times, we've still got somewhere to escape: Spice World.
Specifically, it's Melanie C's time to shine with her latest solo outing: "Who I Am," a powerful, introspective first taste of what's to become Mel's eighth solo studio album, due out later sometime in 2020. (Hopefully.)
The track was produced by UK house producer Ten Ven, and co-written with British singer-songwriter Bryn Christopher, as well as Ash Howes and the legendary Richard "Biff" Stannard of Biffco, the songwriting team responsible for countless iconic pop tunes, but most relevant to this conversation, the genius behind "Wannabe," "2 Become 1," "Spice Up Your Life" and a majority of the Spice Girls mega-smashes, as well as some of Mel's earlier solo work.
The synth-pop banger pulses with all the glitchy electricity of a Robyn-style serious-faced dance floor stormer, and finds our beloved Sporty feeling stronger and more empowered than ever, in what is surely one of her strongest singles in years.
"That's who I am! / No, I've got nothing left to hide / I'm comfortable with what's inside / You think you've known me all this time / But the real me is mine," she boldly declares on the stomping chorus.
"When I look in the mirror, I finally like what I see / There's been so many changes / I accept they're a part of me," she sings. The song feels especially poignant following Melanie's latest stadium run with the girls (sans Victoria, ugh), as though she's only just now coming to terms with her legacy. She owns it, well over two decades deep into her career, once and for all.
The accompanying music video only hammers the point home, as Melanie puts the older versions of herself on display, museum/Madame Tussauds-style. Northern Star-era! Stages! Sporty Spice! It's actually very emotionally soothing to see Melanie gazing kindly on past versions of herself. Our beloved pop stars don't always love embracing their history, so it's nice to see that Mel's finally on the journey to self-acceptance – set to a pretty fantastic beat, no less.
And then, we need to talk about Geri (Horner, née Halliwell, forever Ginger).
As the resident Valerie Cherish of the group – if you haven't seen The Comeback, put that on your quarantine binge-list ASAP – Geri's always added a delightfully camp, desperate, dare I say…somewhat delusional flair to whatever she's promoted in the past decade. (Add There's Something About Geri to your watch list right after The Comeback. The similarities are truly glaring.)
This new Vogue video feature, in which she tells the history of her iconic 1997 BRITs Union Jack dress, is, of course, no exception. She looks positively regal, if too conservative – just like her disappointingly timid RuPaul's Drag Race UK appearance, a stark contrast to her rowdier Ginger days, as she regales us with the story of the Tea Towel and the Gucci dress. She also jokingly-but-not-jokingly-at-all suggests she's "always been like a secret fashion designer." Oh, Lady Ginger.
God Save the Queen, and also the Spice queens…and the rest of us while you're at it, please.
This song is featured on the MuuTunes Spotify playlist. Subscribe!
You can also subscribe to MuuTunes on Apple Music.