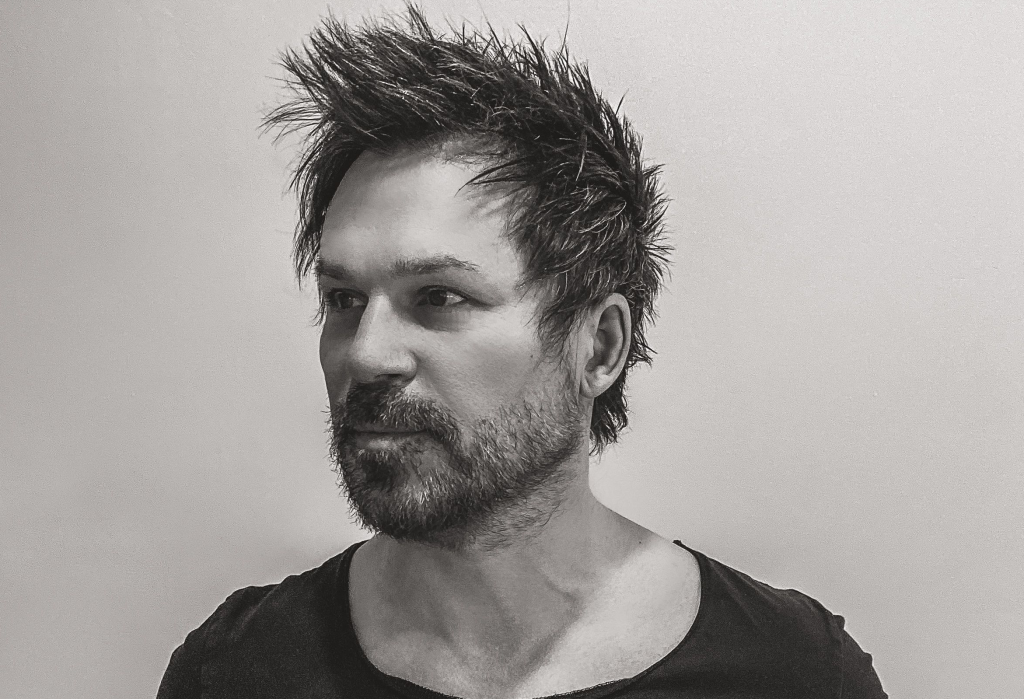 We don't often stan men 'round these parts – certainly not straight men – but BT is one of the rare good ones.
The trance pioneer has paved a truly unique path in the electronic world, pushing the boundaries of the genre with his complex, imaginative compositions over the years and dabbling in all sorts of different corners of the music world – from film and TV scores (Monster, Fast & The Furious), to obscure ambient productions (like 2016 untitled album), to festival-friendly bangers, to playing in the pop world and producing one of Britney' coolest deep cuts ("Before the Goodbye").
After providing feature-filled dance records like These Hopeful Machines and A Song Across Wires in the early 2010s, BT kept experimenting further with different, quieter sounds and moods and textures, veering away from the progressive trance scene he'd dominated for years.
The Lost Art of Longing, out on Friday (August 14), is BT's first dance-oriented record in seven years.
Always the thoughtful creator, his mission statement behind the music is striking, and especially significant given this current global slowdown.
"One of the things nearing extinction; is the art of longing. As in, wanting of something you cannot immediately have. If anything positive is to come from the situation the world collectively finds itself in, it is my great hope – speed, instant gratification, and over-stimulation are swapped out for longing, imagination, and relational connection. For a child or teenager to sit thoughtfully and ponder what is to come, to hope for or envision something amazing, to dream of a place or a future – is becoming obsolete. Longing has been replaced with instant gratification. My hope is that this record reacquaints my audience with the lost art of longing. That they will take pause, get quiet, daydream, and connect to their own place of longing. Because that, I believe, is where the magic is."
Accordingly, The Lost Art of Longing is an album designed to rediscover desire, and is best consumed in one extended session. As someone who regularly had near-religious experiences listening to These Hopeful Machines driving in between Boston and Connecticut on weekends in 2010, I can safely suggest that if you've got the time for a long drive, extended walk, or some similar moment of zen, a BT album is the perfect opportunity to escape. (And break out the good headphones for this one.)
The 14-track set of largely 6+ minute productions dives in headfirst from instrumental opening "Game Theory," moving into female vocal-fronted productions "Wildfire" and "Walk Into the Water," which twist and turn from ethereal moments of lightness to pounding euphoria. The album navigates through skittering, stuttering car chase detours ("Weltanschauung"), dreamy dance floor love songs ("I Will Be Yours") to borderline Top 40-adjacent pop smashes ("Windows").
The album combines his more recent orchestral and ambient work with his progressive trance sound, plus accessibly catchy hooks throughout, from features including Iraina Mancini ("The War"), constant collaborator Christian Burns ("Red Lights," "Save Me") and trance vocal diva Emma Hewitt ("No Warning Lights").
BT's compositions are always thoughtful and intricately layered, and there's always something new to discover with every listen. The Lost Art of Longing is no exception, and yet another solid addition to his two decade-plus long track record of consistent excellence.
While the world largely stands still, this ought to provide plenty of opportunity for the imagination to run wild.
The Lost Art of Longing was released on July 23. (Apple | Amazon)
This album is featured on the MuuTunes Spotify playlist. Subscribe!
You can also subscribe to MuuTunes on Apple Music