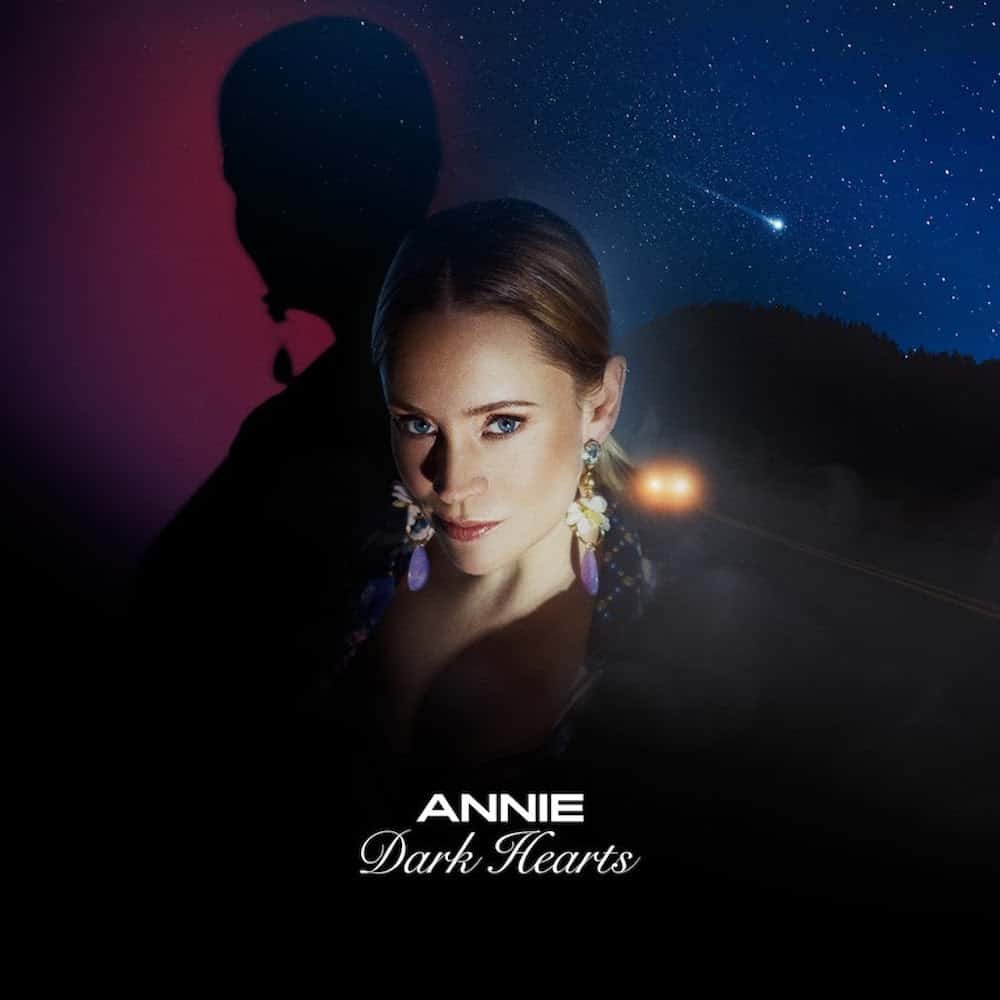 "Annie, Annie, they're playing our song / And for a moment I'm transported to where I'm from…"
Nostalgia is at an all-time high in These Unprecedented Times™.
While we're all stuck in lockdown, in tiers, in quarantine – whatever the case may be, on a day by day basis – the silence and general slowdown of our otherwise normal habits has left space for our wandering, anxious minds and dark, dark hearts to revisit the memories of less socially distanced times.
The pandemic's provided plenty of soundtracks to cope thus far, from accidental (Kylie's "Say Something," STEPS' "What the Future Holds") to intentional, ranging from tense anxiety-riddled at-home catharsis (Charli XCX's how i'm feeling now) to autumnal forays into the forest, diving deep into young love fantasies to escape the present (Taylor Swift's folklore).
In short, everyone's dealing with these dark, dark times differently. And in Annie's case, as with many others, she's heading back home.
It's been over a decade since the Norwegian blogger darling and indie dance floor favorite released her last studio album, 2009's underappreciated Don't Stop, and over 16 years since she burst onto the scene with her ferocious, attitude-filled Anniemal, including "Chewing Gum" and "Heartbeat." (And a song about Geri Halliwell locking herself and Richard X in a car over a song that eventually went to Rachel Stevens, but that's a tale for another time.)
There've been a smattering of singles and EPs released along the way as well, all tied together by her signature wistful delivery and a penchant for providing dance floor delights heavy on melancholy, from "Songs Remind Me of You" to "Anthonio" to "Hold On." She may not come 'round often, but when she does, it's always quality – and her third studio album, Dark Hearts, is certainly no exception – even if it does sound somewhat radically different than her usual dance-pop output.
As opposed to diving back into all the bright and bouncy electro-pop bells and whistles of her past work, Annie's mid-October return is a fittingly somber, haunting affair well-timed for the approaching spooky season, largely inspired by film soundtracks: The Wicker Man, Twin Peaks and Crash, among others. And despite being largely crafted months (and years) ago alongside collaborator Stefan Storm (The Sound of Arrows), it happens to come at a perfect time for the majority of the world.
Described as "the soundtrack to a film that doesn't exist," the album was partly recorded in a country house "haunted by a sprinting nun" (Katy Perry's doing, perhaps?) over the course of three years. In the time since her last release, she's become a mother to two, and moved from Berlin back to her native Bergen in Norway to be with her mother, who was sadly diagnosed with dementia.
"I did a lot of recording while I was pregnant, puking while I was singing. Stefan had to go out to buy me liquorice, but I still managed to do some quite good vocals," she says of the album experience.
"All the tracks fit so perfectly together – the themes are right there." And she's right.
The album opener "In Heaven" instantly sets the tone for the rest of the record in all of its slow-moving '80s synth power ballad glory. The ghostly ode could also make a solid bid for a potential wedding song candidate, especially for those with a taste for something with an ever-so-slightly eerie, David Lynch-ian flair.
"When you hold my hand, you lift me up from here / Can you understand just how you make me feel?" she sweetly croons. It's a stunning ode to forever, sung as if already stepping through the pearly gates straight to the altar in the afterlife.
To that end, there's a kind of morbid beauty to Dark Hearts: everywhere you turn inside are the outlines of ghostly figures, including the slow-drifting, half-spoken word of the atmospheric "Corridors of Time," which finds the singer on a dance floor in a theater, where an older couple slow-dances together alongside a young girl dancing alone. It was inspired by her uncle, who was sick at the time of the record's writing.
"A few years ago, when my uncle was really sick, I saw him and my aunt dancing together and thought it was really sweet. I'd go to certain clubs when I was young and just dance by myself. I had this vision of uncle and aunt looking back on what they'd experienced, and me looking forward to future, everyone sort of stuck inside that perfect picture of the place that they want to go, but with memories of who you were. The album's all about that sense of where you're going and where you've been. It's a combination and a puzzle," she told The Quietus.
"The Streets Where I Belong," meanwhile, is perhaps one of the most personal tracks Annie's released, recalling themes from her earlier work, including "Songs Remind Me of You" and "Heartbeat," as she tells the tales of the faces and places she grew up with in Bergen and their respective fates, either in abandoning local life or staying put, from the rock star to the poor beauty queen next door who met an untimely demise. And, of course, the love of her life.
Home is where she fell in love with Tore Kroknes, also known as DJ Erot. The two worked on her 1999 debut, "Greatest Hit," the Madonna-sampling underground club hit that kicked off her career. Sadly, her boyfriend, born with a heart condition, suddenly fell ill and died at just 23 years old.
"Tell me, tell me, why did you go? I can still hear our songs on the radio," she laments on the driving tune, which feels apt for a John Hughes movie soundtrack – and a long, pensive ride down the highway.
Every inch of Dark Hearts feels focused on establishing its many moods through various movie soundtracks, including the song that kicked off the campaign, "American Cars," which was "partly inspired by the David Cronenberg film Crash. It was 2 p.m. and the only other people in the cinema were two old men, a mum and her screaming baby, and sixteen-year-old me. It was quite a strange experience. The film is about pushing it to the edge. When you're looking for something dark you don't necessarily know why you're doing it. But you're pushing the boundaries. You can fall, or almost fall, but you climb back," she explains.
The utterly lush "Miracle Mile," a vaguely Lana Del Rey "Ride"-esque dreamy race against time, finds Annie gliding through the stars across electric guitars, with a title inspired by the '80s film about an impending nuclear war and subsequent urgent escape.
"Time to go even though it hurts," she coos, her voice going up achingly high. "Hurts…hurts…"
Nowhere is Annie's knack for misleadingly sweet crooning paired with heavy subject matter more prevalent than the revelatory title track, an almost ominous, French electro-inspired ode to the seemingly ceaseless patterns passed down through the generations – and as she describes, the album's "most disco" moment.
"Daddy left the family when I was only two, later I found out he was abandoned too / Mama said to me to never trust a man, but I'm my father's daughter, now you understand," she reveals, "so I said we can't escape who are."
"It's an inquiry into family relations, and the ongoing question [of] heredity and environment. If you always end up in trouble, is it related to your family and the past, or is it simply because you always make fucked up choices? No matter what, it's got the bass," Annie offers.
"When you grow up, your history always follows you. You can try to change something or break free, but it doesn't change, it stays with you."
Former flames flicker in and out of view on Dark Hearts, including the "Teenage Dream"-style youthful thrill of the propulsive, sax-y standout "Forever '92," a swooning ode to a blue-eyed boyfriend from her teenage years that plays like the theme for a "San Junipero"-style, romantic, neon-soaked retro utopia.
She goes a bit experimental and tries her hand at poetry too, reciting "The Sea Maid" on "Mermaid Dreams," an appropriately enchanting tune with a hypnotic quality (like any good siren), further seducing on the shuffling and airy, almost '60s French-pop sounding "Stay Tomorrow," a much-appreciated dose of hope in dark times.
"Tomorrow we'll be so much better than yesterday," she proclaims.
Not that the optimism particularly lasts long: the album flips focus from the past to the eerie present in its third act, diving into some edgier territory.
"It's the ending of the world on an ordinary day / We will try to remember who we were as the moments march away," she proclaims on the soldiering "The Countdown to the End of the World," which has an almost t.A.T.u.-like, lost-in-space quality, and some U2 stadium rock atmosphere to boot.
She veers towards something closer to trip-hop territory, or American Life-era Madonna, with the dystopian "The Bomb": "They're dropping the bomb / Soon we're all gone / So put a beat on," she monotones across wailing alarms and dooming, skittering beats.
"We wanted to do a song that was not a straight-up pop song but had a bit of melodrama. I guess it's a combination of the world we live in at the moment. You read the news…and it's all a bit too much. It makes you wonder if you'll wake up and realise if it was all a dream," she explained of the track, which contains samples from Miracle Mile.
The album comes down with a calmer resignation in the form of "The Untold Story" and, fittingly, the cheery "It's Finally Over," a '50s-style vintage au revoir, as she sets off away from her hometown again, "never to return," for her next adventure.
"I'll maybe make my way to Paris, London or Brazil, 'cause it's my turn / I find a lucky star and celebrate, now I am off to see the world / Goodbye," she declares as chirping birds close out the record. (With any luck, that's how we'll all be feeling soon enough.)
"I just want this record to stay with people, really. For it to have a long life," she explained to The Quietus of her goal with Dark Hearts.
Whereas Anniemal and Don't Stop are undeniably fun dance-pop offerings, Dark Hearts is in a different realm – a sweeping, cinematic overview of her life – standing out as Annie's most artistic Statement Piece by far. And despite being intensely autobiographical at times, Annie still provides a most universal sense of longing for sometime, somewhere just off in the distant recesses of our own memories.
It's a more mature body of work, and much more of a mood, as opposed to a string of songs meant to make you move, making for a compelling soundtrack in the quieter, contemplative moments – especially right now.
Dark Hearts is available on vinyl, CD and cassette.





This album is featured on the MuuTunes Spotify playlist.
You can also subscribe to MuuTunes on Apple Music.
Photo credit: Annie Melody
Disclosure: Products featured on this website use affiliate links, and may earn me a commission for purchases made through the links.