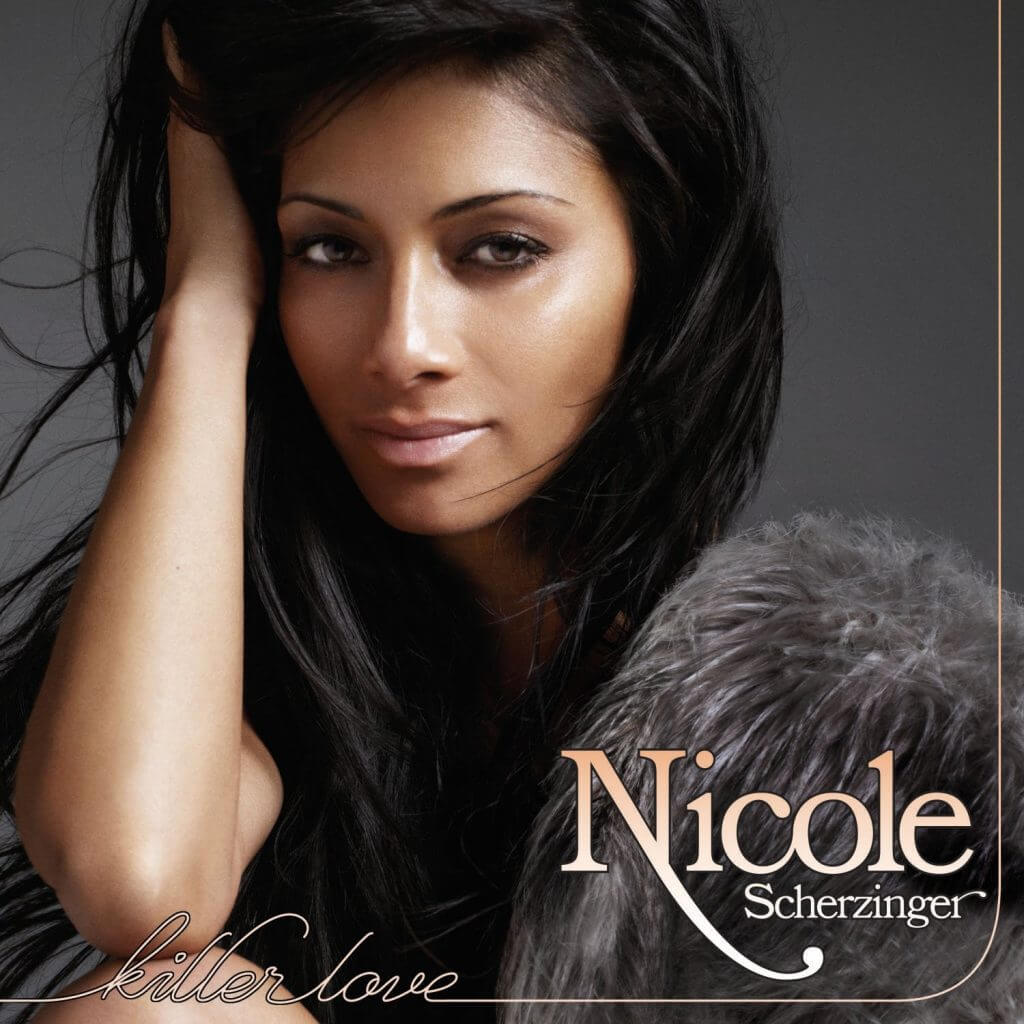 In our country's darkest hour, there could only be one Hawaii-born multihyphenate equipped for the unenviable task of convincing us to turn off the news, stop holding our breath, pack up our poison and get whisked away right there on a trip to Club Banger Nation to get a little wet (private island all tested negative multiple times wear a mask): it's Nicole Prescovia Elikolani Valiente Scherzinger, everyone. (But really, a little levity thanks to Scherzy is welcome during this years-long week.)
Our faithful, hot-as-a-stove Pussycat Dolls member and Lead (Sole) Singer – do you understand what I'm saying? – first embarked on a solo career back in the mid '00s with the criminally underappreciated "Whatever U Like" (which had a live debut at the 2007 MTV VMAs pre-show, overshadowed by a certain other performance that night), followed by chart-bottoming smashes like "Baby Love," "Supervillain" and "Puakenikeni." Nothing stuck with the general public, and those album sessions were ultimately scrapped, with some of the demos going on to live with the Pussycat Dolls.
That since-shelved, highly coveted collection was to be called Her Name Is Nicole – and, until very recent years, it was seemingly eternally available for pre-order on Amazon, much to Stan Twitter's delight.
But our stoic Scherzy soldiered on post-Doll Domination with her solo aspirations, teaming up with some of pop's heaviest hitters at the time, including RedOne, StarGate and The-Dream for what would become Killer Love, her actual debut studio album in early 2011 – which…was never actually officially released in America. Until now, sort of.
The Good People doing the Lord's work at Pop Music Activism did the noble deed of making the record available on streaming in America as of Thursday (January 7) – well, Spotify for now, at least.
"🚨🚨POP ACTIVISM ALERT!🚨🚨We've got Killer Love by @NicoleScherzy made available on streaming in the US! Thanks to @umusic for handling our request when we emailed them!" they announced.
In retrospect, the record – which peaked at a respectable No. 8 in the UK – is a perfect encapsulation of the sound of Top 40 radio pop in 2011: it's a heavily Lady Gaga Fame Monster-into-Born This Way era adjacent affair thanks to RedOne's unmistakable signature electro-pop production, including the blaring, villainous alarm call of a lead single "Poison." (Her pre-Violet Chachki-styled live debut of the song on X Factor is a must-see.)
Deeper inside are copious, uh, nods to contemporaries including Jennifer Lopez, who was on her own RedOne journey at the time with Love?, some Leona Lewis and Beyoncé circa I Am…Sasha Fierce and 4 in the slower moments, as well as the "Rude Boy" and "What's My Name?"-biting "Right There," penned by Rihanna's then-constant collaborator Ester Dean, plus the euphoric pro-streaking anthem "Wet," which plays like a drenched take on "Only Girl (In the World)" as Nicole gleefully rips her clothes off and goes crowd-surfing. We were extremely bold with our choices pre-pandemic, weren't we? Basically: "Wet" dripped so "WAP" could drop.
Fellow passengers on the Keri Ferry already know the still-perfect "Don't Hold Your Breath" well: the song had a wild journey of leaks, beginning with a Tapemasters Inc. mixtape featuring a Keri Hilson and Timbaland-led version leading all the way to Nicole's demo somewhere between 2010 and 2011, back when demo leaks were still a thing.
The track is legendary in its credits alone, co-penned by Billy Steinberg (of Madonna's "Like a Virgin" fame), Josh Alexander and "If I Were a Boy" writer Toby Gad, and contains of the best pop choruses of the '10s, easily. (Poppers enthusiast Scherzy knows a thing or two about holding her breath, as it turns out.)
The duets on the top-heavy album offer some different flavors than the largely sweaty affair, from the delicate, "Every Breath You Take"-style "Power's Out" with the legendary Sting, to the pulsing Rudi Wells remix of her Enrique Iglesias collaboration "Heartbeat," still an understated gem, which sounds closer to Britney's "Hold It Against Me" in remix form. Killer Love gets ballad-heavy towards the end. Results may vary.
The streaming version of the album mercifully also includes the re-release edition's absolutely wild Diane Warren-penned "Trust Me I Lie," (she'd keep the lying coming with her next album, 2014's Big Fat Lie), the bouncy Bonnie McKee co-penned "Tomorrow Never Dies," and the reissue's lead single, the NERVO co-written "Try With Me," which nearly cost her life after she was briefly held at gunpoint while on the way to film the music video in the jungle in Mexico. It managed to just break the Top 20 in the U.K. – perhaps not quite worth almost dying, but a good tune nonetheless.
There are also gems that deserved the single treatment inside, including the blissful banger "Say Yes," which deserved to be sandwiched in between Alexis Jordan's "Happiness" and Kelly Rowland's "When Love Takes Over" in a DJ set at the clubs in a parallel universe.
"Club Banger Nation," on a related note, is a triumph too – in a completely musically and lyrically deranged way, and sort of sounds exactly like what I imagine being ushered into the pits of Hell by Nicole Scherzinger and RedOne to sound like. Ice cream delicious but hot! Also: "Nicole!"
Scherzy's unrelenting thirst for solo superstardom (and that bad girl power she's got) is top of mind throughout Killer Love, coursing through the pounding beats and wild vocal theatrics, making for a fascinating, thoroughly fun listen almost exactly a decade later. Like Anastacia, she did her best work solo as an export, garnering legitimate chart overseas success even if her home country remained largely unaware.
While the album feels predominately like discards from the era's most popular acts, that doesn't mean it isn't a great product from the early '10s pop catalog. Call it a smorgasbord of other artist's sounds, or evidence of her chameleon-like shape-shifting ability to entertain.
And although Scherzy is an unquestionably talented singer, dancer, actress, TV talent judge and crossbow shooter (among her many talents), part of the appeal of Nicole Scherzinger is the "always the bridesmaid, never the bride" energy of her career: even to this day, Nicole's plans for global domination rudely came crashing down yet again amid the pandemic, just before PCD were set to hit the road for a reunion tour after fiercely igniting the dance floor for about one week with "React" until the world came to a complete standstill.
Until the world opens up once again, and the Dolls get to Dominate once more, we'll always have a home right here at Club Banger Nation.