Taylor Swift's legal battle for the rights to her masters is a well-documented and deeply frustrating one, and involves a nuanced conversation about music industry practices, contracts, money, artistry and morality.
But really – whether you're a Swiftie or otherwise – it's fairly cold-hearted to just shrug it off with "that's business, baby," even if that's technically the case. Taylor deserves the right to her own art.
The narrative of Taylor's multiple defeats in doing so is also about to change, and so is the estimated value of that original catalog of songs. This is Taylor Swift we're talking about, after all: you already know she's always got a plan.
Taylor's been vocal from the get-go about how she'll reclaim her work, legally speaking: now that the required window of time has passed, she'll re-record and re-release the six albums she released under Big Machine Records. And that process is finally coming together.
On Thursday (February 11, which is probably a 2+11=13 reference, because Taylor Swift), the evermore singer-songwriter continued to make us all feed bad about our pandemic productivity by making the exciting announcement of the re-release of "Love Story," the lead single from 2008's Fearless, just in time for Valentine's Day. And it's called "Love Story (Taylor's Version)" – a fierce little jab, as are the song credits all filled with a single name: Taylor Swift.
Exactly. pic.twitter.com/tlS2xDfCMP

— Bradley Stern (@MuuMuse) February 12, 2021
Now, let's be clear: I'm a relatively new arrival to the party, circa Red-into-1989 or so. So I can't totally speak to the thrill of the re-recorded version, and how it compares to the original, as a true diehard stan could.
But what we can glean from the re-recording of one of her most popular, surprise proposal-ready hits is that there is clearly an intention to sound about as close to the original as possible. We didn't necessarily know if she'd try to put a certain spin on the songs, but aside from her more mature voice, this recording is about as faithful as possible, which is good news for fans who wish to preserve their special memories of the song while also supporting their favorite artist.
"One fun thing about re-recording 'Love Story' is I really wanted my touring band to get a chance to play on this version, a lot of them spent years playing this song over and over again, so it was really important to me to have my band…but we also have Jonathan Yudkin, the original fiddle player, we have Caitlin Evanson, the original backup vocalist. I think it's really, really great that it's a combination of the originals, and people who have been sweating on stages with me for over a decade playing on this album," she said of the process of recording the new version, via her record label.
As for the story of "Love Story"? "I think it involved some teenage angst," she explained of the track, which she wrote around the age of 17. "It's also a good example of what a hopeless romantic I was…and still am."
"I really loved the story of Romeo & Juliet, except for the ending…so I changed the ending in the song. Ever since, I've been so honored by the fact that people have celebrated this song so much."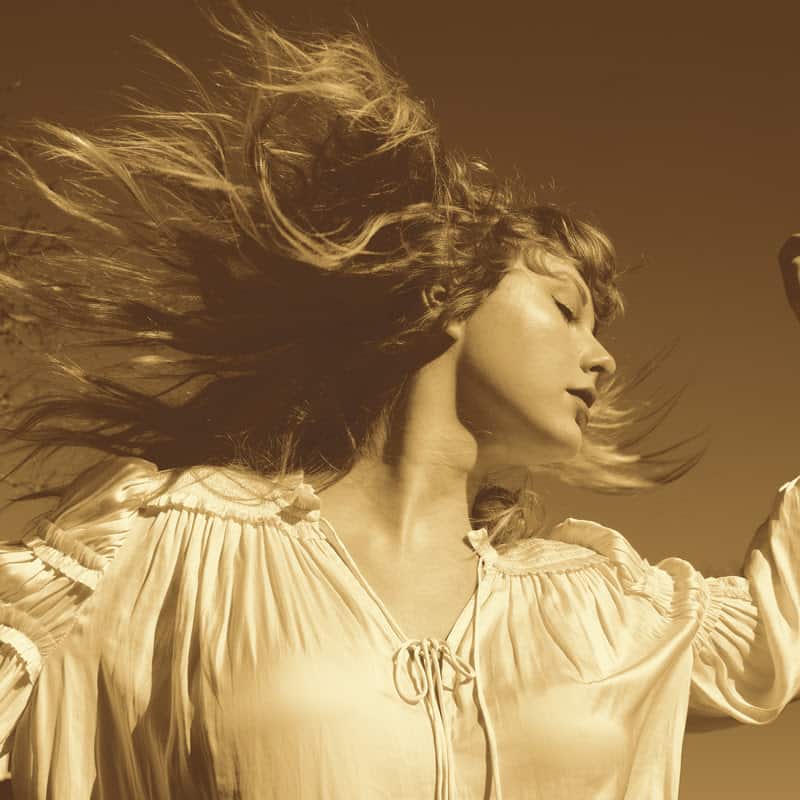 The rest of Fearless is up next, due to be released in April – and it wasn't hard to choose which record to revisit first.
"I always gravitated towards Fearless because I think that, as an album, it was a real coming-of-age. And I look back at that album and it fills me with such pride, and it was an album about hope, and lessons learned, and the effervescence of teenage youth and all that. What more fun than to go back and explore that? I think that I tried to keep it as close to the original as possible, and the additional songs that I've added are songs that I think add insight into what the album almost was, because every time you make an album, you leave some songs off," she said, revealing why the re-release isn't just a re-release at all.
"I'm really excited for people to hear these six additional, never-before-heard tracks from my version of Fearless. These are songs that I'm calling 'from the vault,' and I call them that because there are songs that I wrote over the course of my career that were meant for certain albums, but didn't end up making the track list for reasons that, to me, don't really matter now. I would make decisions like, 'oh, there are too many break-up songs on this album, I can't put this one on too'…it's really fun to now go back and show the fans the full picture of what I had created at that time in my life."
Taylor's taking her stories back. We certainly do love a happy ending.
This song is featured on the MuuTunes Spotify playlist. Subscribe!
You can also subscribe to MuuTunes on Apple Music.
Photo Credit: Republic Records / MCA Nashville