"Believe it, we ain't got no plans to leave here…"
Paws up, Maxxinistas: our time is now.
Being a card-carrying Avatar is a full-time job, but it pays well in bangers and bops aplenty: we've got our heads and our hearts to look after, toasts to raise with all of the kings and queens on the throne, and, of course, lopsided wigs to maintain. (And also making sure our Queen doesn't fall into the lava.)
Our Lady Ava Thee Max is at it yet again, refusing to let her grip on the industry loose for even a moment, this time in the form of a tag-team with the legendary Tiësto in the form of "The Motto," a dance floor anthem released on Thursday (November 4).
The track is actually Tiësto's moment, technically: it's his third single off of his upcoming album. And honestly, he's already got a tried-and-true history with pop-club crossover records. (Kaleidoscope remains fantastic, over a decade later.)
He's become quite taken with Ava (as he should be), and enlisted the Wisconsin-born Albanian chanteuse to provide vocals on his latest club banger.
"Ava is such an exciting young talent and her beautiful voice adds such depth to the song – I cannot wait for the world to hear our collaboration. 'The Motto' is the party anthem keeping us dancing into 2022 as we close out a crazy year!" he said in a statement.
The slick, shadowy, blink-and-you-miss-it banger clocks in at less than 3 minutes (very 2021), and was co-penned by an early favorite of the year Claudia Valentina, Sarah Blanchard, as well as Lostboy and Pablo Bowman, who helped to helm Bebe Rexha's immaculate "Sacrifice."
It also recalls another major banger of the year from an Iconic Person in Iconic Places, Rita Ora's "Big," as the "Sweet But Psycho" siren rides the moody beats with a too-cool-for-this-club flow, which is also reminiscent of favorites like RAYE and Mabel.
The concept of "The Motto" is basically, you know…the motto.
Actually, it's all about popping bottles in the club, throwing money up and being on your grind, as one does.
"That's the motto / Drop a few bills then pop a few champagne bottles / Throwin' that money like you just won the lotto / We been up all damn summer makin' that bread and butter / Tell me, did I just stutter? / That's thе motto," Ava declares.
Does it resonate on a personal level even slightly? Of course not, but who cares? As Ava says, "The Motto" is all about "doing you."
"When Tiesto shared this record with me, I fell in love and couldn't stop playing it. 'The Motto' is empowering – it's about not caring, doing you, having a good time, and letting the world know!"
And to that I say: you're right, Ava. Come to think of it, we really have been up all damn summer making that bread and butter, haven't we?
"The Motto" also comes alongside a Christian Breslauer-directed, 1920's hotel-inspired visual – which basically gives Ava an excuse to opt for a dark lip and pearls.
Surely no one could be prepared for the video's opening moments, as Ava enters an elevator, opens her phone and checks…her Coinbase cryptocurrency balance. Crypto's about to go to the moon, all thanks to Miss Max!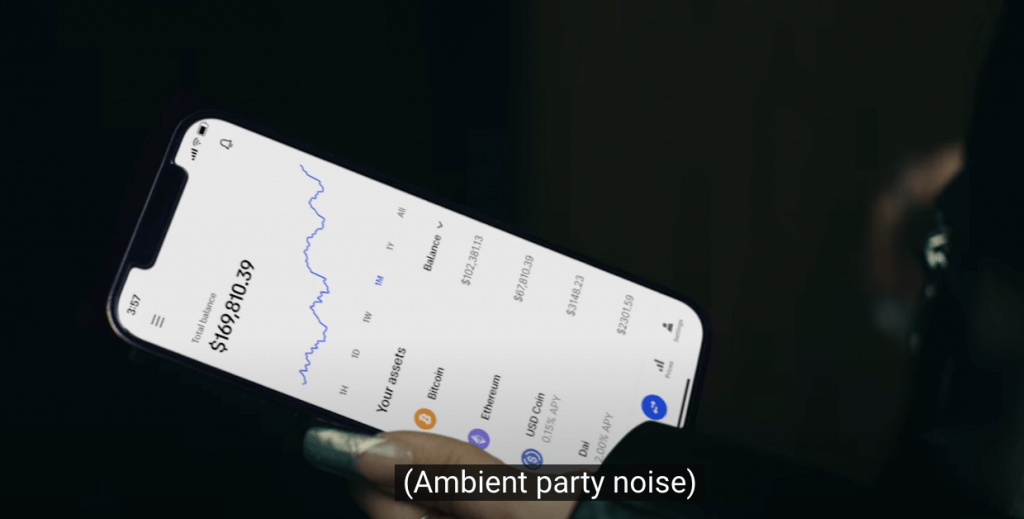 Naturally, she spills her champagne on the button board and electrocutes the elevator (not that she seems particularly bothered), transporting herself back to the Roaring Twenties, Twilight Zone Tower of Terror style.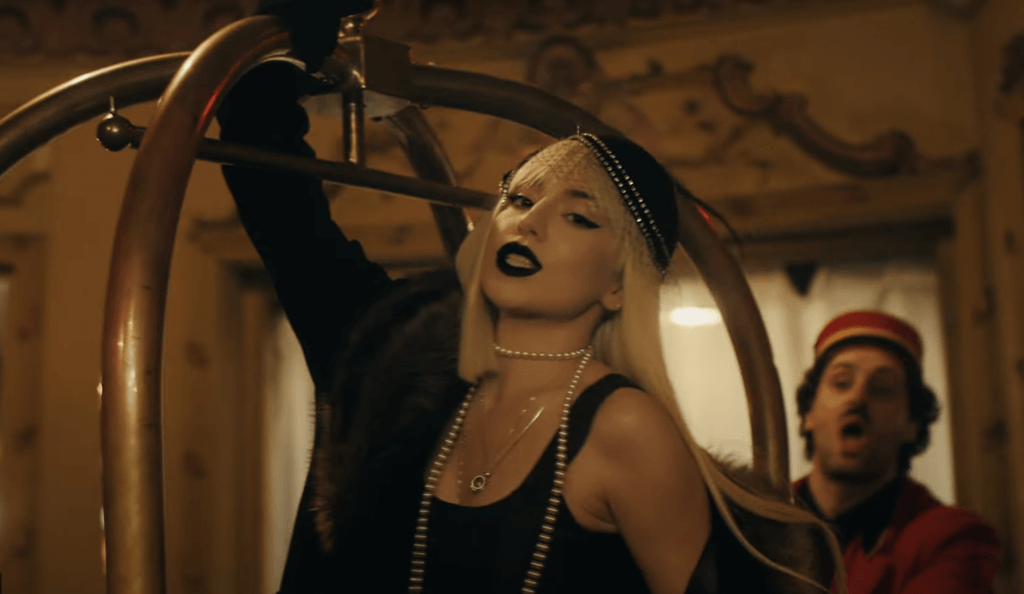 Things get a little Fantasy Twist as she twirls through the hotel hallways on a luggage cart, and also a bit The Great Gatsby, as Tiesto enters in Mr. Fancypants mode to greet his guests.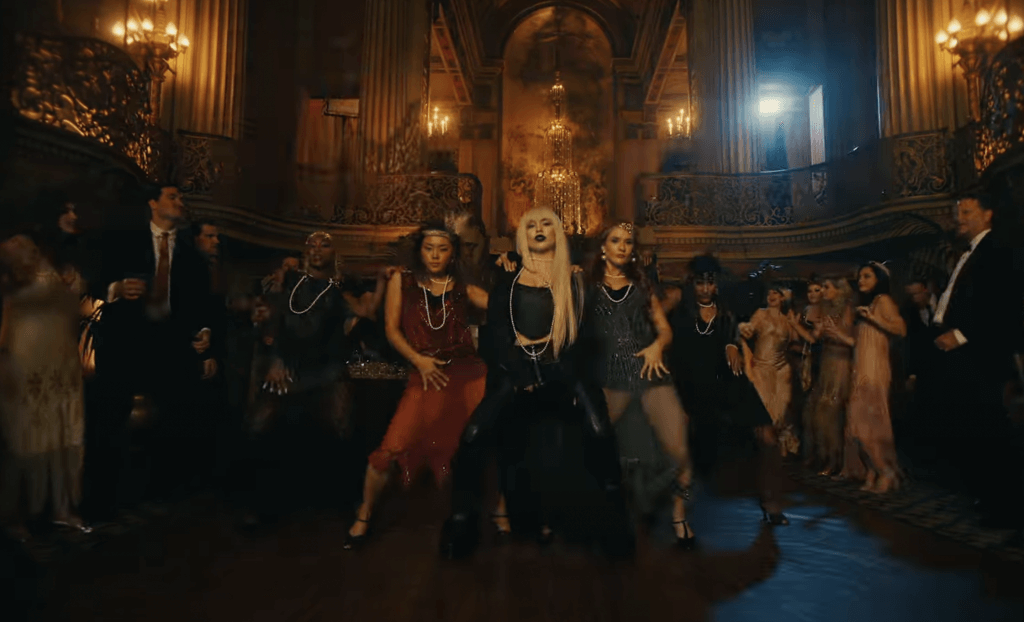 But mostly, he's just loving the fact that Ava is strutting around unalopogetic, getting up and stomping all over the tables, breaking champagne glasses and trashing the party while dabbling in some Main Pop Girl choreography, which…honestly, work!
Is this all a bit straight culture? Perhaps. Could "The Motto" be yet another mainstream mega-smash for Miss Max? Almost surely. Get on the winning team.