In the event that you do decide to give her a ring (ring), just know: she left her phone at the club, so…good luck.
The 25-year-old High Expectations chanteuse – who is also the daughter of Neneh Cherry and Cameron McVey, lest we forget (more on this in just a moment) – is back on Friday (June 18) with her first taste of new music this year: "Let Them Know," a joyous anthem and Song of Summer '21 contender.
Inspired by "obsessively re-watching" Paris Is Burning, Pose and RuPaul's Drag Race (right in time for Pride Month – put your paws up, LGBTs), the bright bop is an immediate hit of fun, fierce energy and unwavering self-confidence, pulsating with a distinct nod to RuPaul's "Supermodel (You Better Work)" and pop culture nods to everyone from Doja Cat to Saweetie to Daenerys "Khaleesi" Targaryen.
All that self-assuredness is unsurprising: "You Don't Know Me" queen RAYE's a co-writer, and her confidence-oozing penmanship is all over the track, as is that of the unstoppable MNEK. And to top it all off? The newest production king and Dua Lipa collaborator himself, SG Lewis.
A winning team, if I've ever heard of one.
"Let them know / Oh baby, let them know / 'Cause they can run they mouth, but I'mma stand and pose for you," Mabel declares, supplying a hint of that brazen brilliance from solo Geri Horner née Halliwell, circa Schizophonic.
The song, and the music to come, is inspired by the time she spent pent up in lockdown, moving back home and taking up dance classes. From that point on, she "channeled everything she missed (close friends, the big night out, young love, feeling unafraid) into this brand new musical chapter," distilling the "sweaty, grotty and frankly unglamorous side of noughties club land – as lost to the pandemic – alongside deeper cultural influences."
A big ol' sweaty dance record full of bottled up panorama feelings? Do call me up.
Mabel also showcases those dance skills in the accompanying music video, supplying hair flips, perilously long nails and split aplenty while at the club. Someone's evidently learned a few new tricks! Plus, there's a little promising tease of an upcoming song called "Good Luck" playing in the car at the very end of the clip.
Also…Famous Mom cameo!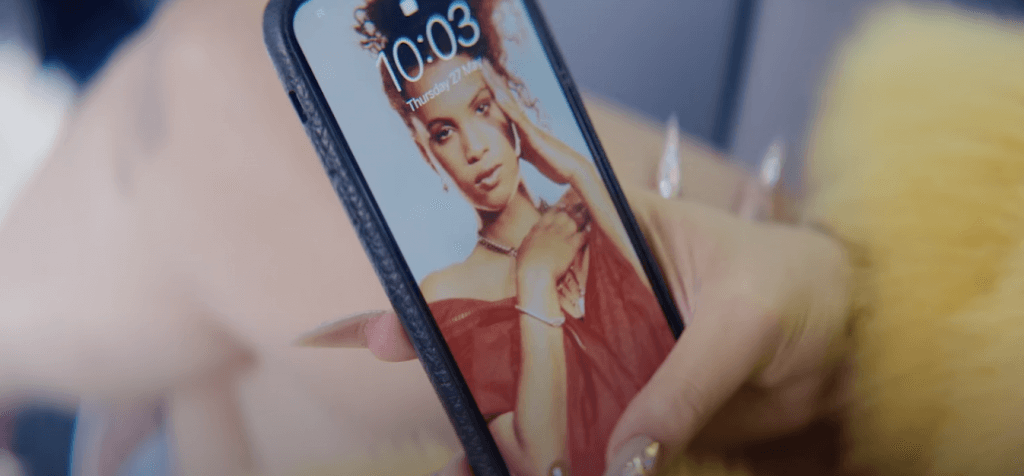 Quite literally: let them know. So sweet. So fierce. What a promising way to kick off a campaign.
"Gay rights!" – Mabel.
We asked a host of famous faces at the #BRITS2019 to show their support for the gay community 🏳️‍🌈 (Thread).

Let's start with British Breakthrough Act nominee, @Mabel! pic.twitter.com/4LylIY1mms

— GAY TIMES (@gaytimes) February 21, 2019