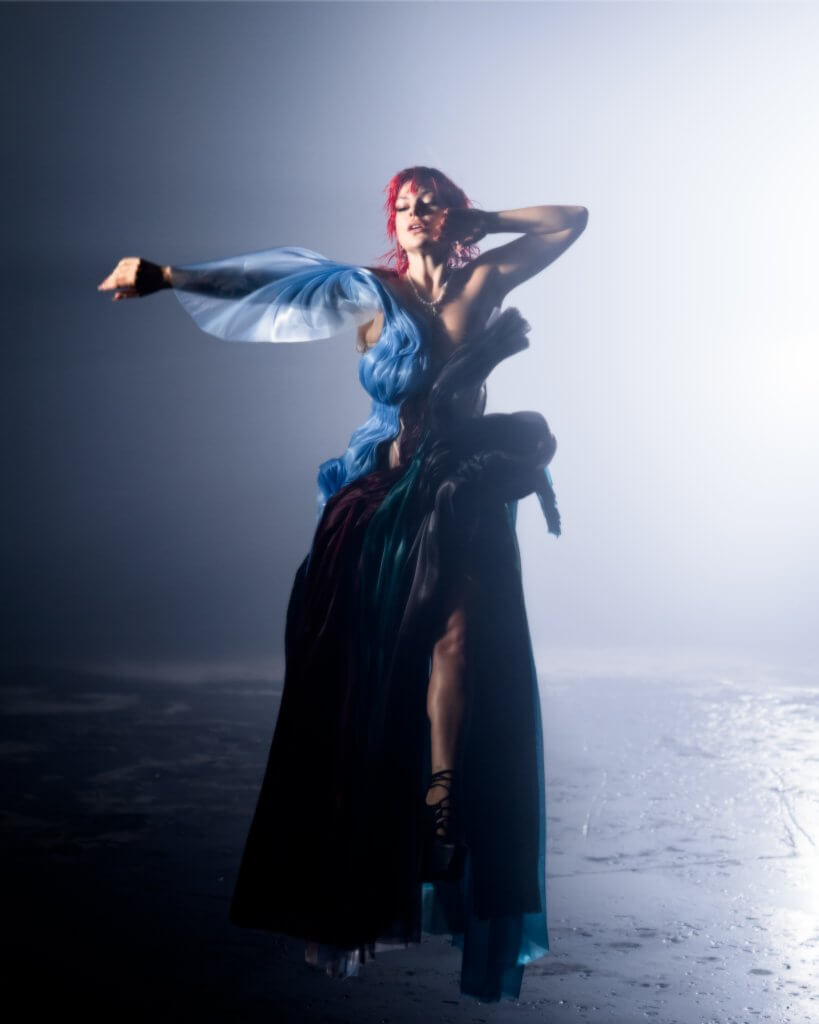 "You're symphonic, you're the melody I want…"
Donna Missal doesn't — wait for it — miss. At all. (Still workshopping this one. Sorry.)
The 30-year-old powerhouse belter has come a long way sonically since her 2018 debut This Time, followed by last year's Lighter, both of which are full of massive, soul-shaking melodies largely rooted in pop-rock, soul and country influences. ("Let You Let Me Down" is a major wow moment, still.)
She's grown even more experimental in recent months, including a cover of Cigarettes After Sex's incredible "Nothing's Gonna Hurt You Baby" for the Promising Young Woman soundtrack, as well as the intimate "sex is good (but have you tried)" released earlier this year, an almost Imogen Heap-meets-Donna Lewis-meets-BANKS-like exercise in sensual, near-whispered electronica introspection.
That song was produced by Sega Bodega, who also just co-crafted the excellent new Shygirl song. And their collaborative sessions didn't end there, much to our great benefit.
On Tuesday (November 9), just as she kicks off a supporting gig on the new U.S. CHVRCHES tour (one of the albums of the year!), Donna dropped a brand new song called "(to me) your face is love," a head-over-heels smitten ode, and an intriguing dive even deeper into pulsating production with a hyperpop flare.
It's also the first song that she wrote in person alongside Sega Bodega amid the pandemic.
"I went to London to finish songs I had started virtually with Sega Bodega. We made this song there in studio, working together in person for the first time. It's a love letter," she explains.
"I was dancing around alone a lot during this time, wanting to be around people, I wanted to make what I could dance to. I was very inspired by the change in environment after so much time stationary, a time of anxiety and longing. When I got back to my flat from the studio that night, I danced around to our demo and felt so excited for the first time in a long time. I want to share that feeling."
The song is nothing short of a vaguely early '00s-reminiscent club dream, full of woozily crooned proclamations across beats with an almost Prodigy sort of breakbeat energy: "You're beautiful / You're an angel in the dark / I'd give all earthly possessions / To keep you in my heart," Donna swoons.
Things take an especially interesting turn as her voice frantically fast-forwards through the bridge: "Don't cry for me love / When I run to your arms, no space no god can own / Knowing you're not alone / I know I'm not alone!"
The accompanying Rodrigo Inada-directed visual feels like a nostalgic nod to Y2K-era pop culture in some ways as well, supplying a bit of The Fifth Element styling, a touch of American Beauty bed dreams gone surreal, and the futuristic sheen of early-to-mid '00s Ayumi Hamasaki Japanese advertisements, all filtered through a trippy, dream-like haze.
It's fascinating to hear (and see) Donna take such a sharp left turn from her more traditional singer-songwriter roots, especially going from full-bodied, soulful yelps to vocoded breathy coos and throbbing beats, but the payoff is just as brilliant. We love a versatile queen.