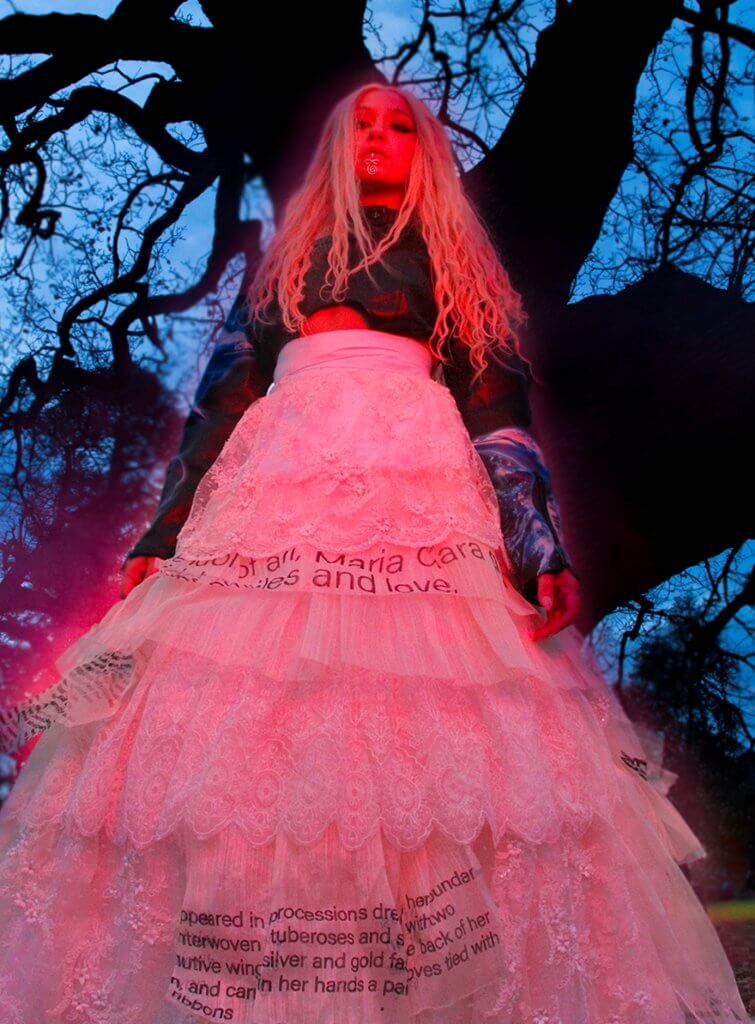 "I got a new trick / Why'd it take all this time?"
Australia is home to some of the finest, most globally cherished pop exports of our time: The Sisters Minogue™. Natalie Imbruglia. Holly Valance.
Enter CXLOE into the discourse.
The 26-year-old Sydney-born singer-songwriter has been making waves for well over a minute now with her brand of emo-electro-alt-pop, following an X Factor Australia run in 2014, as well as her banger of a track "Show You" in 2018 and her Heavy, Pt. 1 debut EP, which racked up millions of streams and led to opening for the likes of Maroon 5, Broods, King Princess and The Veronicas, as well as her own headlining tour.
More recently, she kicked off the year with "Cry & Drive" back in May, a spiritual cousin to fellow drive-and-crier Olivia Rodrigo's "Drivers License," later feeling her early '00s pop-rock fantasy with "Soft Rock" in August, inspired by Kelly Clarkson and Paramore, as well as last month's "Close," a whispery, whirring, appropriately eerie banger for the spooky season. And now, she's got a new trick up her sleeves – literally.
"New Trick" is the latest single from CXLOE, released on Friday (November 5).
The breathy, synth-y track comes equipped with a fierce, thumping anti-chorus of sorts, offering up an empowering and vaguely ominous declaration: "I got a new trick / Why'd it take all this time? / I think you're gonna hate it / Sorry but I'm getting mine," she announces, sort of recalling a darker take on Selena Gomez's moodier quirk-bops, like "Boyfriend."
The song was co-written with an array of Aussie singer-songwriter talent, including Xavier Dunn (who also produced the track), Jess Kent, Charley, Georgia Denton and Rory Adams.
"'New Trick' is all about newfound, unapologetic confidence. Unfortunately, we often find ourselves in situations where we are suppressing feelings and hiding oneself in fear of being persecuted. The song talks about finally letting go of that fear and embracing confidence and individuality. Often, this brave trait doesn't come naturally to most people, so when it does, it only feels best to describe it as a New Trick," CXLOE says of the track's inspiration.
There's an accompanying visual as well, which finds CXLOE and an array of dancers pulling shapes, emancipating themselves and twirling their new tricks all around the sands of Cronulla, a beachside suburb in New South Wales, Australia. It's basically what happens when you and your goth Fun Fashion Friends™ plan a day by the sea.
"I think you're gonna hate it"? Couldn't be further from the truth. Keep the tricks coming, Miss CXLOE.