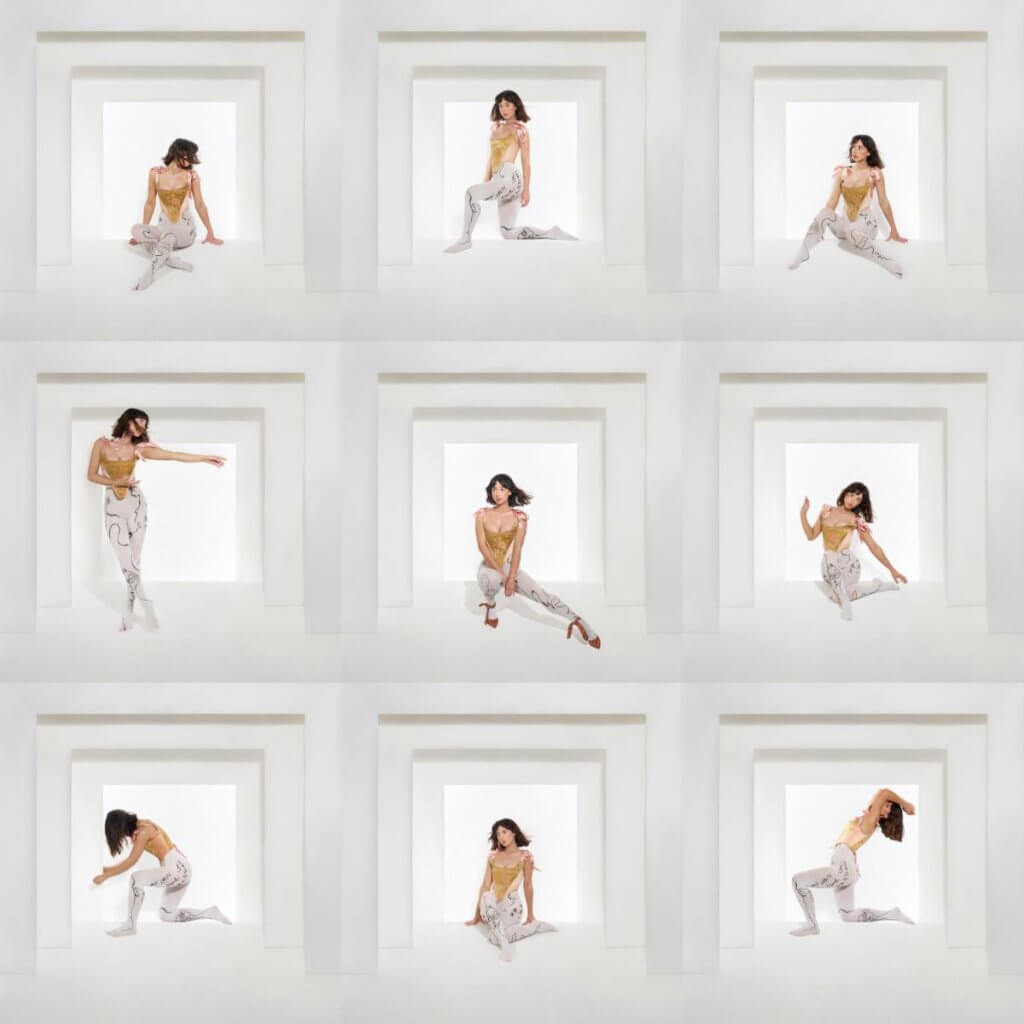 "It's insane, but you know when you've got it…"
Forget all the 2021 end-of-year "Best Of" listicle discourse. Who needs it? It's time to talk about next year.
English singer-songwriter Louisa Rose Allen, best known as Foxes – who you all know and love from Zedd's "Clarity" surely, as well as a bunch of hits like "Youth," "Let Go for Tonight" and "Body Talk" – came roaring back in a big way over the past few months.
First, there was her Friends in the Corner EP in April, a collection of songs released over the past year, from last May's "Love Not Loving You" to "Kathleen," which arrived back in March.
Then came "Sister Ray": the official start of a new era, and the lead single from her third studio album The Kick, due out on February 11, 2022.
The ecstatic, synth-filled ode to a night of pent-up chaos and revelry was penned and produced with Ghost Culture and AMES, formally kicked off the newest chapter in September, signaling a bold step back onto the dance floor, and calling back to some of Robyn's immaculate late '00s-to-early '10s club moments, including "With Every Heartbeat" and "Dancing On My Own."
"'Sister Ray' came from a wild part of me during lockdown that was craving a night of freedom and fun again, a longing to let go. The Velvet Underground reference is a nod to describing the most debauched night you could ever imagine but in its spirit, it's a celebration of the people you can have those indescribable times with. I wanted to encapsulate that energy in a song so I could imagine that feeling forever," she said at the time.
It was an instant smash, and it wasn't long until she came around with an equally fantastic follow-up, "Dance Magic," a song scribed alongside PREP lead singer Tom Cane "about being swept up by the chemistry with someone, and not being able to see the sometimes dark reality, dancing around each other in a fantasy you've both created."
Bathed in slightly more vintage-sounding synthesizers, the tortured track touches on some heavier themes ("We drink too much to lose touch / And I know it's not good for me") while supplying misleadingly perky melodies, recalling some of Carly Rae Jepsen's own E•MO•TIONal brand of synth-pop.
And without missing a beat, Foxes is here yet again – and officially 3 for 3! – on Wednesday (November 3) with the third release from the record, "Sky Love," co-produced by Germany's Roosevelt and written with longtime collaborator Jonny "Ghostwriter" Harris and Jon Green, who worked on Kylie's Golden. (No, sadly, it is not an ode to Sky Ferreira.)
On her third, vaguely disco-tinged outing from the LP, Foxes explores "craving the kind of love that seems unimaginable, drives you crazy and is all-consuming. A love that feels otherworldly and like nothing you've felt before."
Yet again, she's putting her faith in the dance floor: it's full of hopeful howls – "I just want a feeling, don't want to be numb" – echoing the all-too-relatable desire to be doing anything other than feeling isolated amid the pandemic, channeling some of the energy of her earliest EDM-laced endeavors.
"The record was written from a place of wanting to escape the walls of my own apartment," she says of The Kick.
"I wrote it imagining freedom and dancing and people being able to hold each other again. I spent so much time on Zoom day and night just writing words and melodies and before I knew it I'd written an album's worth of material. I felt a wild and animalistic feeling of needing and wanting to socialise again come out whilst writing and the feelings just didn't stop. I felt like being in my apartment and being so isolated made me really dig deep into my mind and my imagination just ran wild. Most of the music is a celebration but some of the music comes from a painful place, of loss and heartbreak. I felt trapped and almost like my insides were dancing but I couldn't express it, but in writing it allowed me to feel free again. This record feels like a new start and the ability to come back to life after such a strange time of us all being alone."
I am so happy to fully announce my third album The Kick, which you can pre-order ahead of release on 11.02.2022 💓https://t.co/oFMBWQlYNk pic.twitter.com/Dp2TL3OPMN

— Foxes (@iamfoxes) November 2, 2021
Based on the three tracks we've heard already – plus a small, yet promising album sampler upon the album's track listing announcement – The Kick is shaping up to be one of 2022's first major records.
"Potential," indeed.
The Kick will be released on February 11, 2022, and is available to pre-order now in limited vinyl.