I'm craving me some Che – err, Mandy Moore.
You know who you are. She'll be forever yours. And on May 13, the "Candy" folk-pop princess herself returns.
Two years after the release of her beautiful return Silver Landings, which was unfortunately overshadowed upon its release back in March of 2020 due to…well, more pressing world events, the 37-year-old singer-songwriter-actress extraordinaire is back with a whole new body of work in her pocket: In Real Life.
The album's first single and title track, out on Tuesday (March 8), marks Mandy's first release since welcoming her first child with her husband Taylor Goldsmith, who is also one of her musical collaborators.
Accordingly, we are entering Mandy's Mother-Pop era.
"So much of this record came from future-tripping on the next chapter of my life and what it might look like: what parenthood would feel like, how it would change everything, and all the excitement and trepidation that comes with that. At the same time it was about celebrating and acknowledging where we were at the moment and really trying to be completely present in the everyday—which is maybe the hardest part of the human condition," she says.
The assured return, which kicks off with an unexpected blast of synths, finds Mandy contemplating life now that "the world don't revolve around me," and it's a swirling, gorgeous ode to stepping into the selflessness of parenthood and embracing the present moment.
She sounds as fantastic as ever vocally, the instrumentation is rich, and the lyrics are really lovely and touching, and surprisingly relatable – not just for first-time parents, but to anyone finding their footing in pandemic life: "I've been seeing friends of mine in real life / Going through the motions, spinning wheels, spinning their wheels / Everything is happening in real time / Rising tide is nipping at my heels."
There's a bridge too – yes, thankfully, a bridge in 2022! – and even a moment of belting: "The curtains were drawn, the circus moved on / Once I saw who I was in your eyes / Now each minor key sounds major to me / And everything feels harmonized."
The album was written and recorded alongside her husband Taylor and his brother Griffin from their band Dawes, Jess Wolfe and Holly Laessig of New York indie-pop band Lucius, keyboardist Lee Pardini and bassist Sebastian Steinberg.
It was produced by longtime collaborator Mike Viola, who has worked with her since 2009's Amanda Leigh, and is described as having a 'gloriously unpredictable sound, touched with elements of everything from jangly college-rock to cinematic synth-pop to classic singer/songwriter simplicity." Promising!
There are a few further hints about the upcoming songs in the press release, including the "acoustic-guitar-laced 'Four Moons,' with its heavenly harmonies and hypnotic B3 organ, the wildly glittering 'Little Dreams' and 'In Other Words,' a rhythmically euphoric song where Moore attempts to quantify her love for her son."
"To me it's all about staying open, staying aware, staying sensitive and empathetic to the people around me. here's something about expressing myself through lyrics and melody that makes me feel whole, and I see it as a privilege to have that outlet. And even though this album is very specific to me and my experience—there's songs about my baby, my husband, my father, my friends—I hope everyone's able to see their own lives in it. I hope they're able to come along on the journey with me, and put themselves in the driver's seat," she explains.
At some point during the promotion of Silver Landings, Mandy vowed that she wouldn't be taking another decade off in between albums. It's incredibly encouraging to see that she's made good at that promise, and that she continues to be inspired to make music – very much in her own style, and on her own terms.
The cover art and tracklist for In Real Life are already here too – check it out.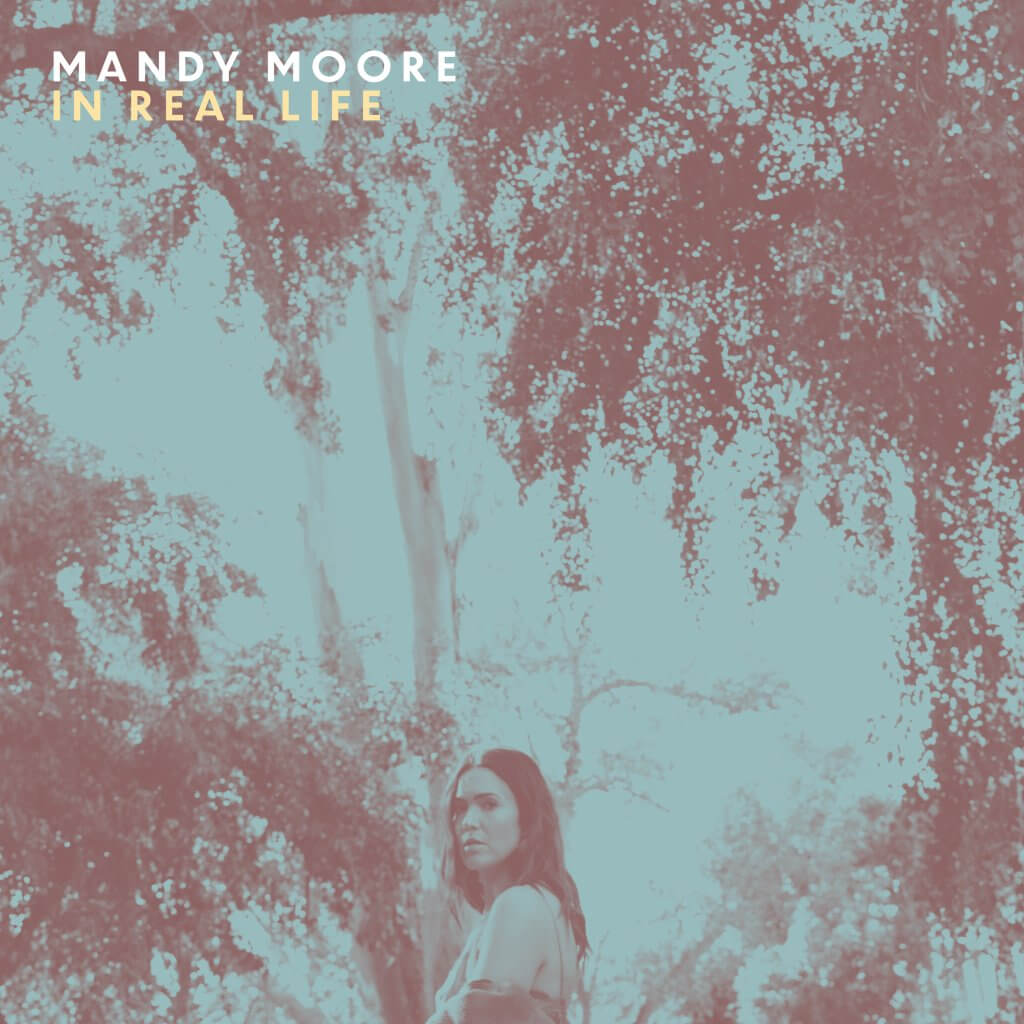 1. In Real Life
2. Heartlands
3. Little Dreams
4. Just Maybe
5. Living In The In Between
6. In Other Words
7. Four Moons
8. Little Victories
9. Heavy Lifting
10. Brand New Nowhere
11. Every Light
She'll also be heading out on the road this summer on tour – click here for the dates.