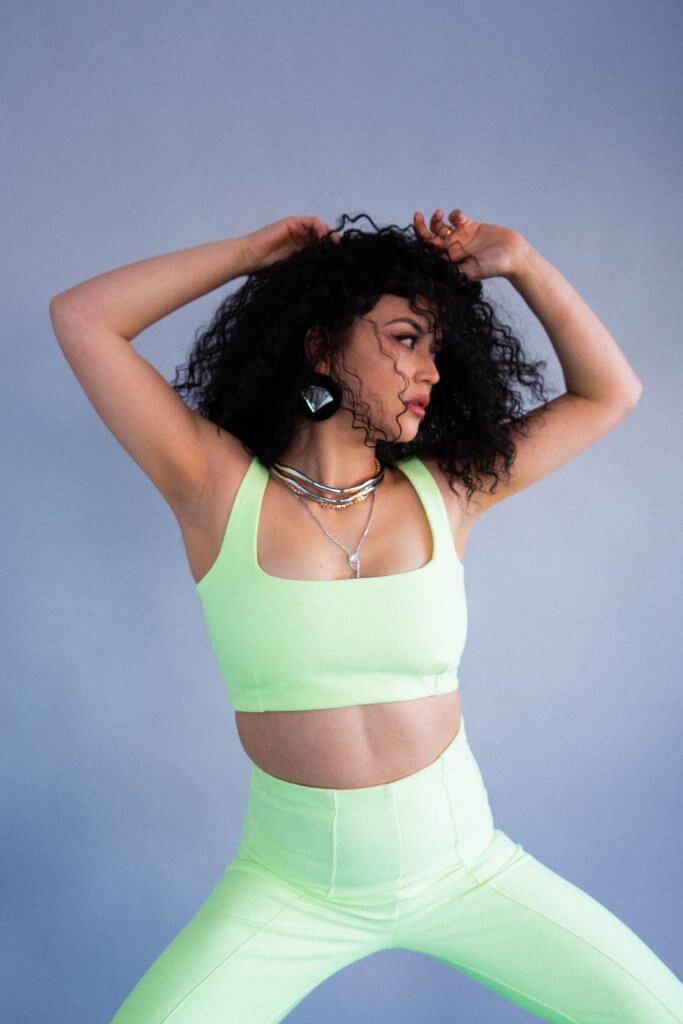 "After all these years, we still haven't given up…"
It's hard to believe that it's already been eight years – nearly a decade! – since the supremely talented Karen Harding formally arrived on the scene with the still stunning, MNEK-produced "Say Something," declaring that she wished "to bring what Whitney Houston brought to '80s and '90s R&B to house."
She's since gone on to become a dance floor fixture, supplying her sturdy and emotive vocals to productions by the likes of everyone from Galantis to Purple Disco Machine – even the legendary Giorgio Moroder and, more recently, Röyksopp. (More about that here.)
At a time when house is once again coming back into the cultural conversation (thank you, Beyoncé) – not that it ever left, obviously – it feels right for Karen to kick off a string of original releases off of her forthcoming, long-awaited debut record, which thrillingly promises to provide a "who's who in dance music including Shift K3Y, Digital Farm Animals and many more to be announced."
"Other Side of Love," which arrived on Friday (July 1), is a beautiful, deeply romantic dance floor-ready ode to a relationship that's braved the good, the bad and the ugly.
The us-against-the-world anthem was composed by U.K. producer-DJ Ben Duncombe, better known as Franklin, who recently reworked Chic's "Everybody Dance" with Nile Rodgers and Cedric Gervais, and who also worked on her incredible trance track "Undo My Heart" with Digital Farm Animals.
"We look around and it's all changed / People move on, don't hesitate / But when it gets rough, we'll never lose face," Karen stoically pledges above the warm pulsations; an exceedingly rare sentiment in a time of left swipes and seemingly endless options.
"I wrote this song years ago with Belle Humble and Chris Lorenzo. It was in a totally different space sonically, but it's always been a special track to me as it signifies my personal journey to love. It's all about getting past the tough stuff you face throughout relationships and finding yourself able to overcome any obstacle with your partner. I knew that Franklin was going to bring something special to this record and take it to the next level. Hope you like it as much as I do," she says of the song.
It sounds like the calm drive back home, windows down, after being sat with someone in a parking lot, talking for hours about big feelings about life and love, feeling more bonded than ever by the end of the conversation. Too specific? Well, that's how it feels!
Relationships aside, the way Karen delivers those lines about navigating a changing world and weathering the storms – "after all these years, we still haven't given up" – hits especially hard and strikes a chord in These Unprecedented Times™. Let's hold on through to the other side of love, too.