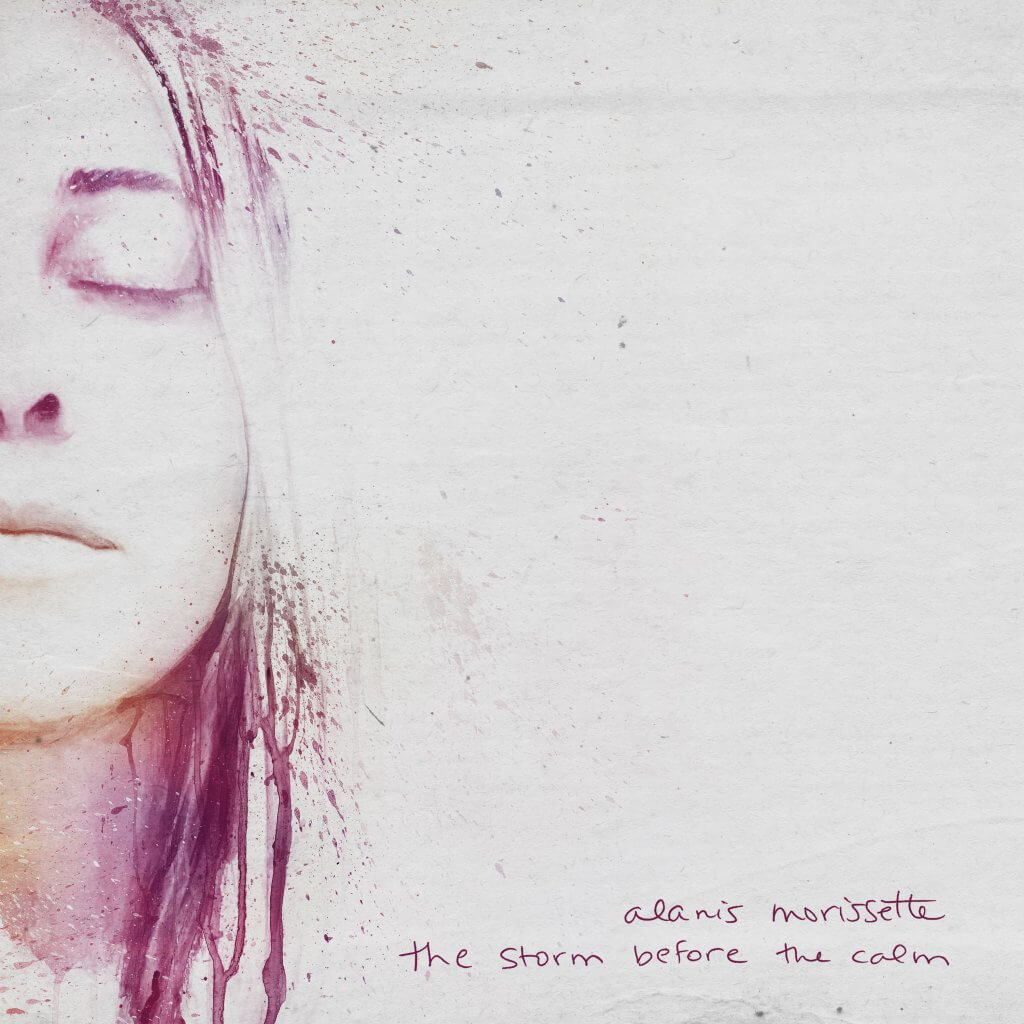 It has recently come to my attention that there is too much going on.
A little bit of everything all of the time. Everything everywhere all at once. Too, too much! As if the past two years weren't enough as it is. Too much media to consume. Too many people draining me of my precious energy. (Keri Hilson gets it.) And I've just about hit my limit.
With that being said, I am always open to anything that offers a little respite – time out from the world, to quote Alison Goldfrapp. My anxiety-riddled ass loves me some downtempo and ambient sleep playlists, ASMR and meditation tapes aplenty – especially when a queen of pop is the one behind the magic, from Grimes to Caroline Polachek.
The "You Oughta Know" legend and "Versions Of Violence" icon herself, Alanis Morissette is doing exactly that with her debut meditation album, called The Storm Before the Calm, arriving on June 17.
The collection aims to guide fans through 11 different meditations, and was co-written entirely over Zoom with electronic duo Darkside's Dave Harrington.
"During the last while within the pandemic i felt very inspired to write and remain connected (didn't always work. and when it didn't, it felt like a unique torture)," she explained to her fans in a note.
"All i knew was that i wanted to write a record that would offer something. and throughout the process of creating it with dave harrington, —beautifully and mercifully—it became its own multi-layered life raft during a time where i felt like i might disappear and float away. this album is filled with what i hope might be a safe invitation to and compatriot in your/our dropping in ….i offer this first song and the entire record to match and be available for any junctures on your personal journey."
Alanis kicked off the collection with the first offering on Wednesday (May 18), called "safety – empath in paradise," an 11-minute stretch of calming, cyclical ambient sound that delicately shape-shifts, as soaring chants and soft drums fill out the expansive production.
"Whether it be relaxation or resting or releasing or emboldening or sweaty wildness or embodying or empowering or clarifying," Alanis continued to explain, "may it serve as a catalyst, a soothing, a glimpse of awakening. an honoring. an objectivity. a wordless partner in healing. a place to land. inquire. breathe. notice. one in which you are held. in your lying down and jumping up. your movement, your numbness or your feelings… any of them… anger or clearing… sadness, grief, joy … fear, all. are. welcome. may this music serve as a friend in the thawing. a permission to feel and explore while feeling connected. and supported."
In these Unprecedented Times™, I am more than ready to follow along with Alanis on this journey. Because I've got one hand in my pocket, and the other one is…grounding me in this present moment.
the storm before the calm
1. light—the lightworker's lament
2. heart—power of a soft heart
3. explore—the other side of stillness
4. space—pause on violence
5. purification—the alchemical crunch
6. restore—calling Generation X
7. awakening—in between thoughts
8. ground—I want to live.
9. safety—empath in paradise
10. mania—resting in the fire
11. vapor—amplified in stillness