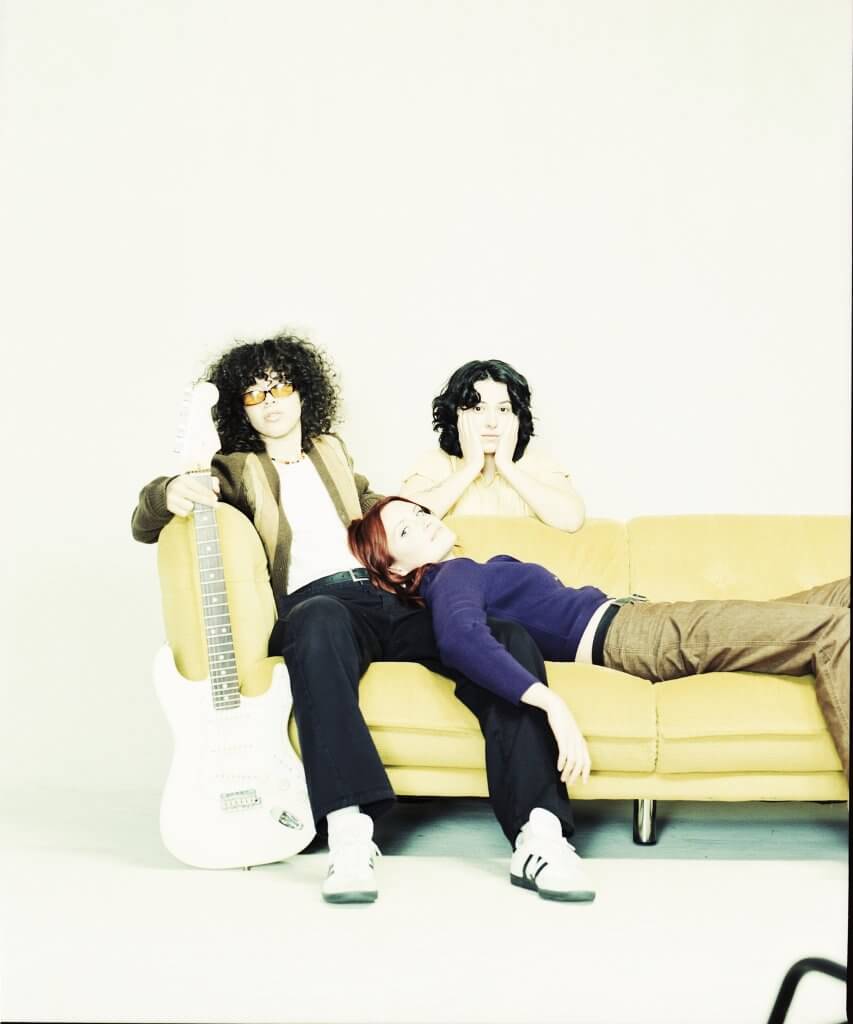 "If we'd kept heading the samе direction, would we be homе by now?"
When it comes to MUNA, there's just something that consistently cuts to the core and hits just right, every single time.
The three-piece band is steadily forging ahead towards their third studio album, the self-titled MUNA (out June 24), which includes "Anything But Me," "Kind of Girl" and the (criminally underrated) "Silk Chiffon" with Phoebe Bridgers – a song that should have been a Top 10 hit – easily making the album one of the year's best already.
The group just dropped the fourth release from the upcoming LP on Wednesday (May 25), called "Home By Now", and if you've been following along for the ride since their 2017 debut About U, this one's going to especially hit the nostalgic spot.
"'Home By Now' is the song on the record that we feel might be closest to our first album in that it's a dance song with brutal lyrics and an emo bridge," says Katie Gavin.
Katie truly said it best: the song's a gut-punch on a dance (and/or bathroom) floor, and fits in nicely between songs like "Loudspeaker," "I Know a Place" and, of course, "Crying on the Bathroom Floor."
The song, which clocks in at a scrumptious 4:29 (now that's what I'm talking about!), propels across a danceable pulse, as the trio entertains the extremely treacherous "What if?" questions post-split: "Would we have turned a corner if I had waited? / Do I need to lower my expectations? / If we'd kept heading the samе direction, would we be homе by now?"
"It's a breakup song that's a bit more full of longing and doubt than 'Anything But Me.' While a lot of this album does seem to be about trusting my instincts, this song acknowledges the pain of not knowing if I left a relationship that I was meant to be in," Katie explains.
That gentle, hopeful melody in the chorus – "would we…be…home…by…now?" – is pure wistful heartbreak, and as usual, all the specific details throughout the track are a stroke of MUNA genius. (Did that ex ever sell that piano and car? Just curious.)
Also, this entire second verse: "Have you ever heard about how when a person's in a maze / They will tend to walk in circles thinking they are going straight / They can't see the bigger picture so they get stuck in a loop / In the end I was afraid that that's what you and I would do."
Also, the promised emo bridge in question: "What is love supposed to feel like anyway?" Help! 911!
It's just such stellar songcraft (and distinctly queer yearning), to no one's surprise. MUNA will be major.