"Everybody, come on, dance and sing! Everybody, get up and do your thing!"
Meet Madonna Ciccone, a brand new singer who's on a mission to get us moving.
The dancer, drummer, guitarist and singer-songwriter apparently goes by just her first name, which…already feels a little bold if you ask me. (I mean, she's no Martika.)
Not much is known about Madonna quite yet: she hails from Michigan originally, and she just arrived in New York City a few years ago. She's been knocking around doing odd jobs, playing in bands like Breakfast Club and Emmy & The Emmys, art modeling and partying ever since.
"I came here with $35 in my pocket. It was the bravest thing I'd ever done," she says of her arrival. That's barely enough to cover the Uber one way to 3 Dollar Bill. I don't know how she's even surviving, to be honest.
She's also Italian which, come to think of it, would make her the second Italian girl from New York City in pop – not that I think Gaga has anything to worry about, obviously.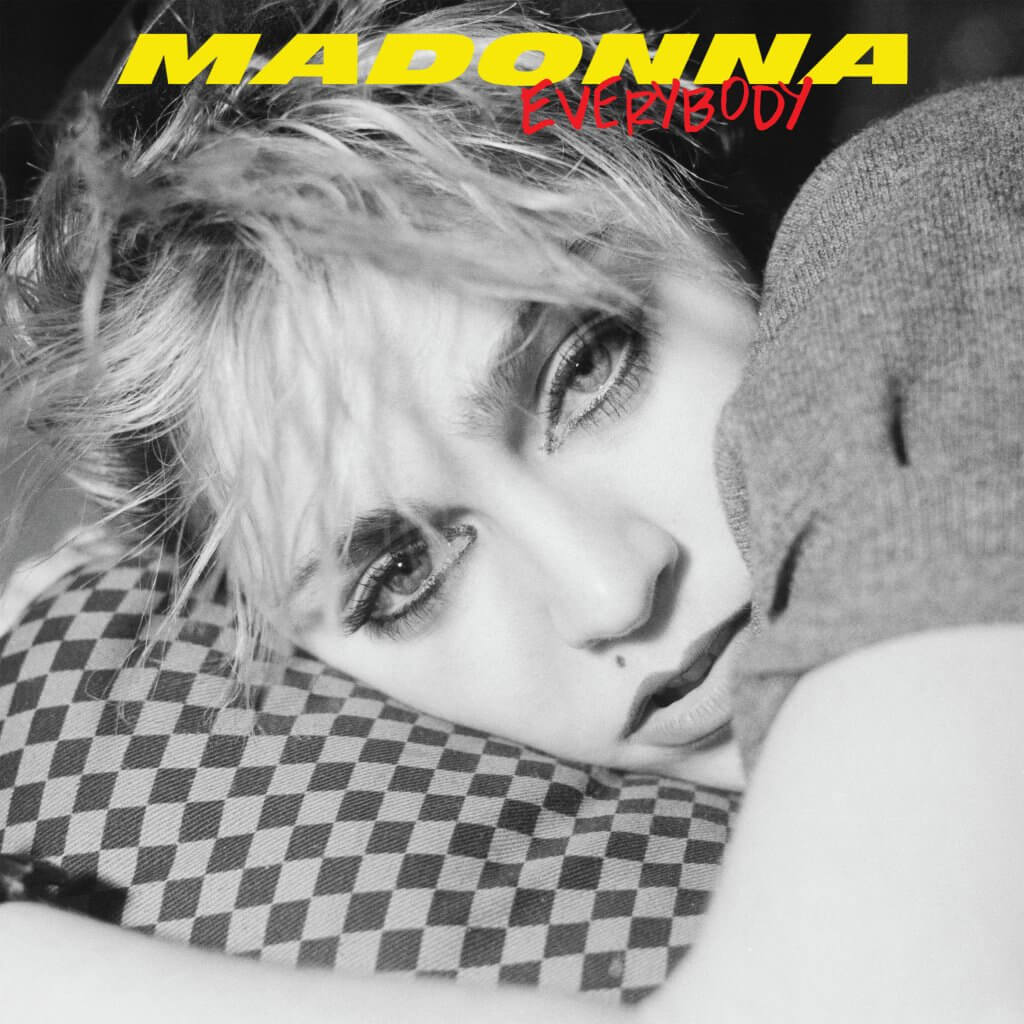 In any case, this Madonna girl is making her big solo debut on Thursday (October 6) with single "Everybody," an impassioned demand for us to get up, dance and sing.
"I know you've been waiting," she breathily declares in the opening few seconds. It's funny: despite being a total nobody, she speaks as though she already knows she's about to become a global sensation or something. Love the confidence, lady!
She reportedly first worked on the song with her collaborator/bandmate (and boyfriend, maybe?) Stephen Bray, which later got produced by Danceteria's hottest DJ Mark Kamins, and the instrumental is one delightful retro disco groove. Yes, she's a little late to the nu-disco revival in pop, but it's catchy nonetheless.
"Let the music take control / Find a groove and let yourself go," she demands. One thing about music? It makes the people come together. And as for the groove? We should all be getting into it. Someone should write some songs about that. Free ideas, Madonna!
That sparkly synth is pretty hypnotic, though. Maybe someone could even sample this track one day for their own debut down the line, like…I don't know, a Norwegian singer. It could be their Greatest Hit? I don't even know what I'm saying.
The accompanying music video for "Everybody" was shot by Ed Steinberg down at the Paradise Garage – okay, potential LGBT ally alert! – and features the aspiring entertainer pulling shapes with a few backup dancers, and wearing a rather unfortunate brown vest and gray plaid vest. (I'm assuming she doesn't like to show skin. That's okay!)
There's not much of a plot either, but then, I highly doubt she's got any interest in acting.
It's all quite a budget production – I'm hearing they only spent $1,500 on it, eek – but she's got the right spirit. There's something there.
Perhaps those dance moves might connect with the TikTok crowd. And hey, if she really wishes on a lucky star, maybe it'll even become a trend. Who knows? Addison Rae might even duet her!
It's unclear whether Madonna is working on any new music at this time, or whether she'll be hitting the road. Time will tell if she's a compelling live act, but she could be eventually be a perfect opening act for someone like Rita Ora.
The song's cute, and I'm definitely into the attitude. She seems driven, even if the production value isn't quite there yet. But hey, there's still plenty of time to grow. One to watch!
No, really! Watch! She'll keep at it and still be kicking around 40 years later in the future, dancing, singing and doing her thing well into her 60s.
I'm just kidding. Could you even imagine? Anyway. Good luck to you, Madonna!
"Everybody (7″ Version)" is out now.
Check out the MuuTunes Spotify playlist. You can also subscribe on Apple Music.