"Disco dancing with the lights down low…"
It's been (nearly) two decades now since five aspiring singers thrown together on a reality TV show made their debut as a group, going on to become the United Kingdom's biggest-selling girl group of the 21st century.
Girls Aloud's "Sound of The Underground" arrived in December of 2002, produced by Brian Higgins and Xenomania, the team that would ultimately pave the group's path in pop for a decade.
The song was meant to compete with their winning boy band counterpart from Popstars: The Rivals, called One True Voice, for the No. 1 spot at Christmas, and came with an already winning campaign slogan: "Buy Girls, Bye Boys!"
#tbt Remember "Buy Girls Bye Boys"? We relive a classic race for #XmasNo1 from Girls Aloud… https://t.co/1MFsiLlADo pic.twitter.com/orcNMIZ2S9

— Official Charts (@officialcharts) December 22, 2016
Riding in on a groovy '60s surf rock guitar fit for an Austin Powers soundtrack, a rebellious drum and bass spirit and madcap lyricism, "Sound of the Underground" sounded both familiar and futuristic all at once, and fresher and bolder than any reality TV show-winning girl group's winning single had any business being.
Sarah Harding, Cheryl Tweedy, Nadine Coyle, Nicola Roberts and Kimberley Walsh stormed the competition, securing the No. 1 and remaining there for four weeks in a row.
And the rest is, well….a whole lotta history.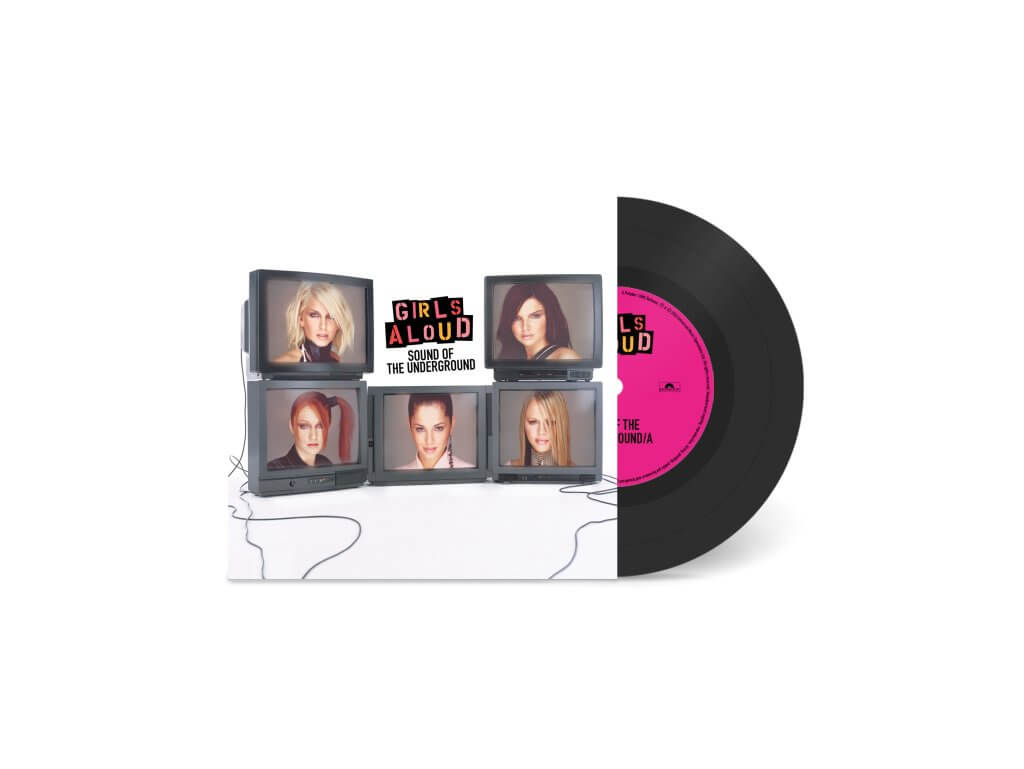 20 years later, following the passing of Sarah Harding last year, the girls are releasing a 7″ vinyl of their debut single (limited to 5,000 copies), with 100% of the profits going to The Sarah Harding Breast Cancer Appeal, in aid of The Christie Charitable Fund.
The vinyl includes a never-before-heard alternative vocal take on "Sound of the Underground," as well as a sheet of "Buy Girls, Bye Boys" stickers (!) – and it's available to pre-order right here.
The release also comes after the girls reunited and hosted The Primrose Ball – named after Sarah's iconic line in "The Promise" – a charity gala over the weekend, featuring performances from Olly Alexander (watch him perform "The Promise" and "Call The Shots"), Ricky Wilson of Kaiser Chiefs (watch his "Love Machine") and Will Young, as well as a live auction including an original canvas of Sarah Harding by The Connor Brothers.
Touchingly, Nicola also performed the worship song "Oceans (Where Feet May Fail)" by Hillsong United.
It's all very emotional, and entirely bittersweet, to see the girls celebrating their 20th anniversary together again. Here's hoping this is just the start of honoring their incredible legacy.
Aloud forever.