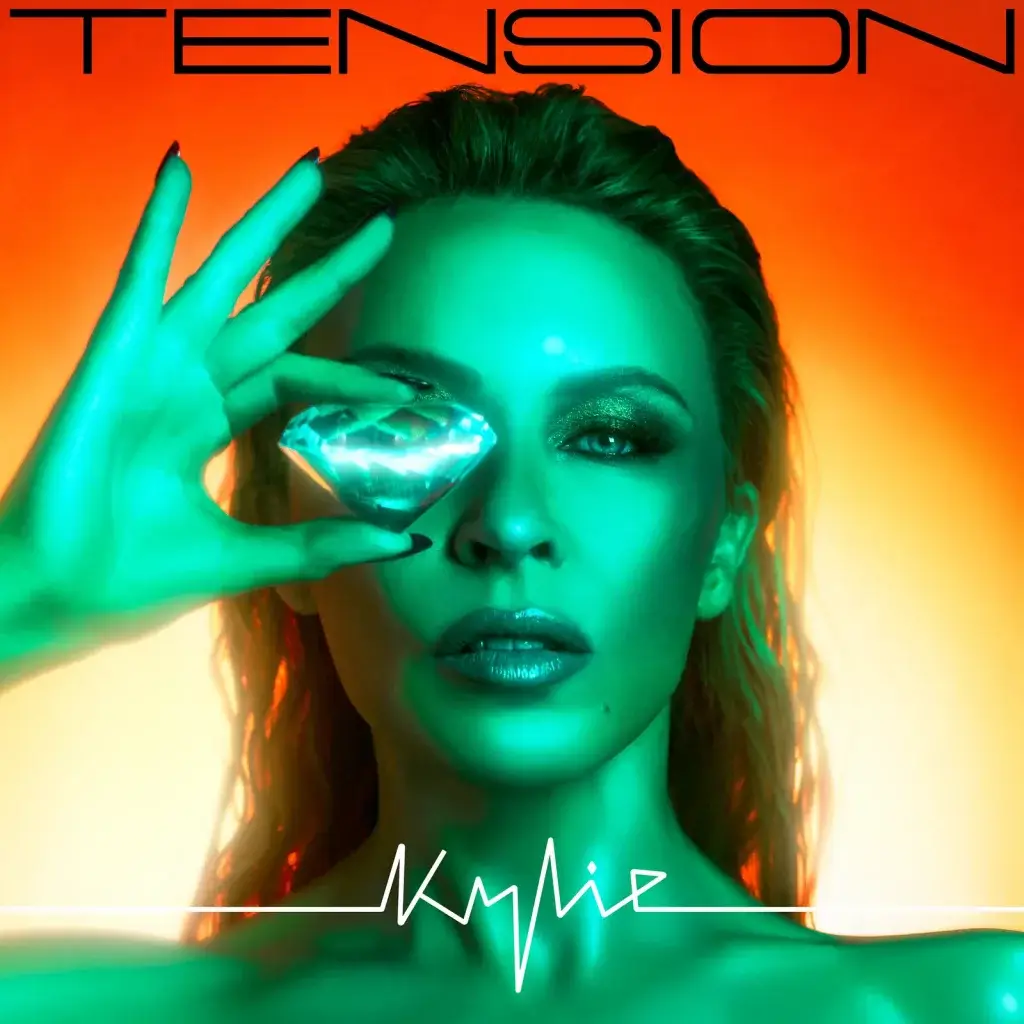 Listen, can you hear the distant calling? No?
It sounds vaguely like a heart that's beating away. You know the sound. Padam, padam. I hear it. I know…
It's that very sacred time that only comes around once every two to three years in a LGBT's lifetime: the kick-off of a brand new Kylie Minogue era.
That's right: the X icon herself formally returns with her 16th (!) studio album on September 22 via BMG, and it's called…Tension. (Yes, an instantly iconic album title to be clear. It feels very forum fan-fiction come to life, I know.)
And the album cover? The diamond? The sleek green-and-orange futuristic sheen? And perhaps most importantly, that Fever-era logo repurposed, putting the "K" in EKG?
A lot of people should be scared right now.
While there may or may not have been a leak sprung along the way in recent days – a song or two, a cover art or two, a full tracklist and release date – who's to say? – it doesn't matter anymore, because the words are (finally) coming directly from our Mighty Aphrodite's lips, as of Friday (May 12).
"I started this album with an open mind and a blank page. Unlike my last two albums there wasn't a 'theme,' it was about finding the heart or the fun or the fantasy of that moment and always trying to service the song. I wanted to celebrate each song's individuality and to dive into that freedom. I would say it's a blend of personal reflection, club abandon and melancholic high," she says of creating Tension in the official release.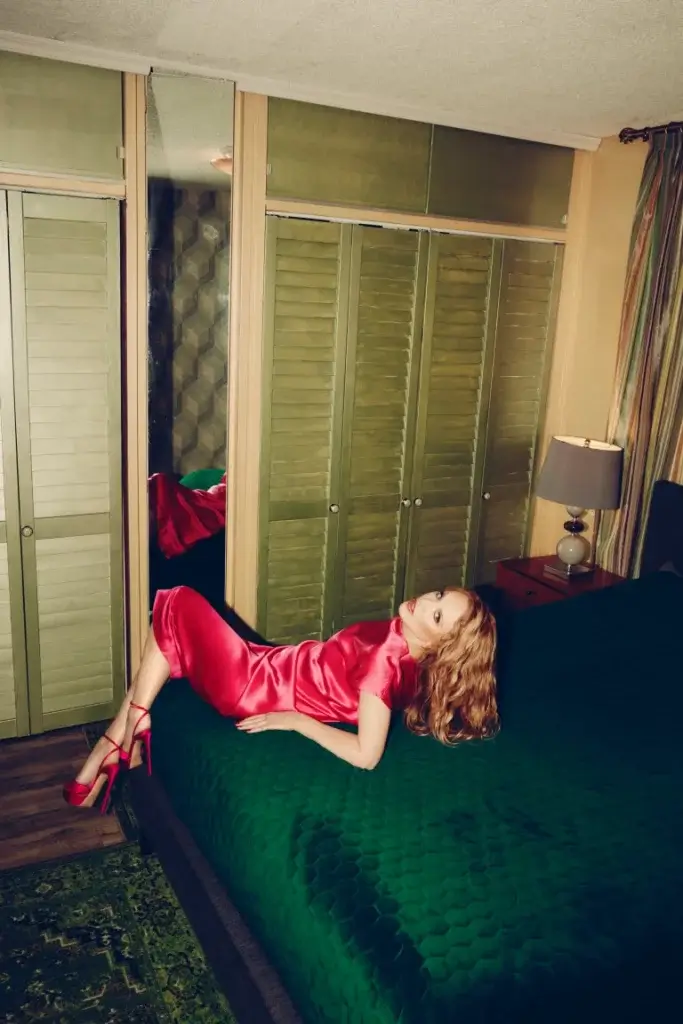 The album is described as a "record of euphoric, empowered dance floor bangers and sultry pop cuts," and "eleven tracks of unabashed pleasure-seeking, seize-the-moment, joyful pop tunes."
Seven of the tracks are produced and co-written with her long-time collaborators, Biff Stannard and Duck Blackwell, who did "Say Something" and "I Love It" together off of Disco, most recently. Biff, of course, goes back way further with Kylie, writing "Love at First Sight" and "The One" among myriad other classics, making him one of the industry's Most Valuable Pop Penners of all time.
The campaign kicks off with the "hypnotic electro" of "Padam Padam," which is also the album's opener. (A release date is still to be announced.)
"I loved being back in the studio with my collaborators but was also able to benefit from remote recording, which we have all got used to – my mobile studio never left my side for a year and a half ! The album is a mix of songs I have written and songs which really spoke to me. Making this album helped me navigate challenging times and celebrate the now. I hope it accompanies listeners on their own journeys and becomes part of their story," she says. ("Story," you say? Why, that's Track 11!)
Among the tantalizing track titles, there's the album's namesake ("Tension"), her previously released "10 Out of 10" with Oliver Heldens, and a ditty called "Vegas High." Considering all those headlines last year about a certain someone set to hit Sin City with a residency, coupled with this song, it's safe to strongly suggest Lovers better start cashing out their 401(k)s and researching flights to Las Vegas fairly soon.
Baby break the tension ….. my brand new album 💎TENSION💎will be yours on 22nd September! The first single ❤️PADAM PADAM❤️ is coming soon! https://t.co/wNb6JwKjhf pic.twitter.com/gxdZGljiJ2

— Kylie Minogue (@kylieminogue) May 12, 2023
Oh, right, and then there's this little album announcement. Those synths. That murmur. Can you hear it? Padam…
While September is sadly still a few light years away, there's evidently plenty planned for us from the Impossible Princess – and it'll be worth the wait, guaranteed. Because is there's one thing Kylie Minogue is going to do, it's give us an incredible record.
Pack your glittery best, grab your boarding pass, and start making your way to the airport. KM Air is blasting off. Put your hands up, and hold on to now.
TENSION – THE TRACKLISTING
1. Padam Padam
2. Hold On To Now
3. Things We Do For Love
4. Tension
5. One More Time
6. You Still Get Me High
7. Hands
8. Green Light
9. Vegas High
10. 10 Out Of 10
11. Story
Photo credit: Edward Cooke / BMG