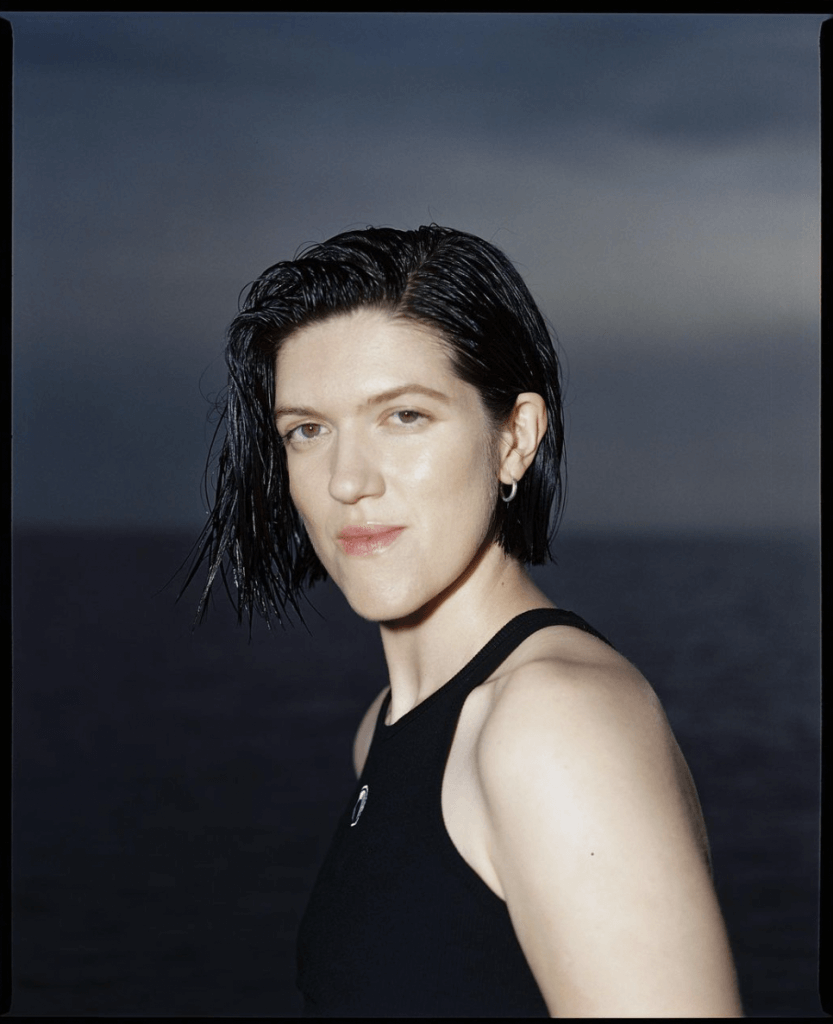 "I fell in love by the sea / The world was on fire around me…"
From the moment "Strong" arrived last November, Romy's Mid Air was already destined to become one of the best albums of 2023.
And with each passing release, she's only further driving the point home.
The guitarist and vocalist from The xx's long-awaited solo effort arrives on September 8, which Romy describes as "emotional music to dance to." Say no more.
Well, fine, say a little more: "Mid Air is an album about celebration, sanctuary and salvation on the dance floor. It's an album that deals with love, grief, relationships, identity and sexuality and is a love letter to the queer clubs where Romy found community and connection," the official release reads.
"It's a coming-out album in a way, although she came out in her personal life a long time ago, but it's also a coming-through album – through grief and heartache, towards euphoria."
The record was created alongside the Confessions on a Dance Floor maestro himself, Stuart Price, as well as one of today's top curators of talent, Fred again.., in addition to bandmate Jamie xx. (A dance floor dream team, if I've ever heard of one.)
Following the trance-tinged and deeply cathartic first taste of what's to come with "Strong," as well as "Enjoy Your Life" and "Loveher," Romy's back with the fourth release from the record on Monday (July 24), called "The Sea."
"I fell in love by the sea, the world was on fire 'round me," she sings off the top of the dreamy tune co-produced by Romy, Fred and Stuart. "I met the girl of my dreams but she doesn't believe me."
It's a hauntingly beautiful track, with a hint of the longing of Chris Isaak's "Wicked Game" in that lonesome guitar, and some of that magical Scandinavian melancholy too, a la Röyksopp. And of course, there are those hypnotic Price-produced pulsations. If you were a fan of Dido's incredible 2019 studio album Still on My Mind and Everything But the Girl's recent effort, this will likely do it for you, too.
"This was always my dream for it to come out in the summer. Inspired by night drives in Ibiza and moments of second guessing my heart on Brighton Beach. I hope you can take this song with you wherever the summer takes you," she says.
The accompanying music video was directed by Mollie Mills, and features Romy and her wife, director and photographer Vic Lentaigne.
"Romy always evokes this feeling of euphoria — and with this track specifically touching on wrestles of romance — through a queer lens, it intuitively evoked something about this kind of intertwinement of bodies, both in intimacy and in club culture. I had loosely referenced Louise Bourgeois' sculpture 'The Couple' which actualizes that soul-rupturing entanglement of falling in love — and this is what we wanted to feel in these seascape scenes. This light, blissful, euphoric togetherness that happens alongside these memory slices of euro-heaven. There's a power that can live in the simplicity of these domestic moments between two queer bodies too — when I think back to the loves of summers past, the memories I have are always the small details, a billowing curtain or a lovers hair after they shower," the director said to Stereogum in a statement.
As someone with a penchant for all things electronic, melancholic, and seaside nostalgic, this one's already an immediate personal favorite. Your pensive summer night drive playlist will thank you.
Mid Air is available to pre-order now in various physical bundles.
Check out the MuuTunes Spotify playlist. You can also subscribe on Apple Music.
Photo credit: Bryan Novak