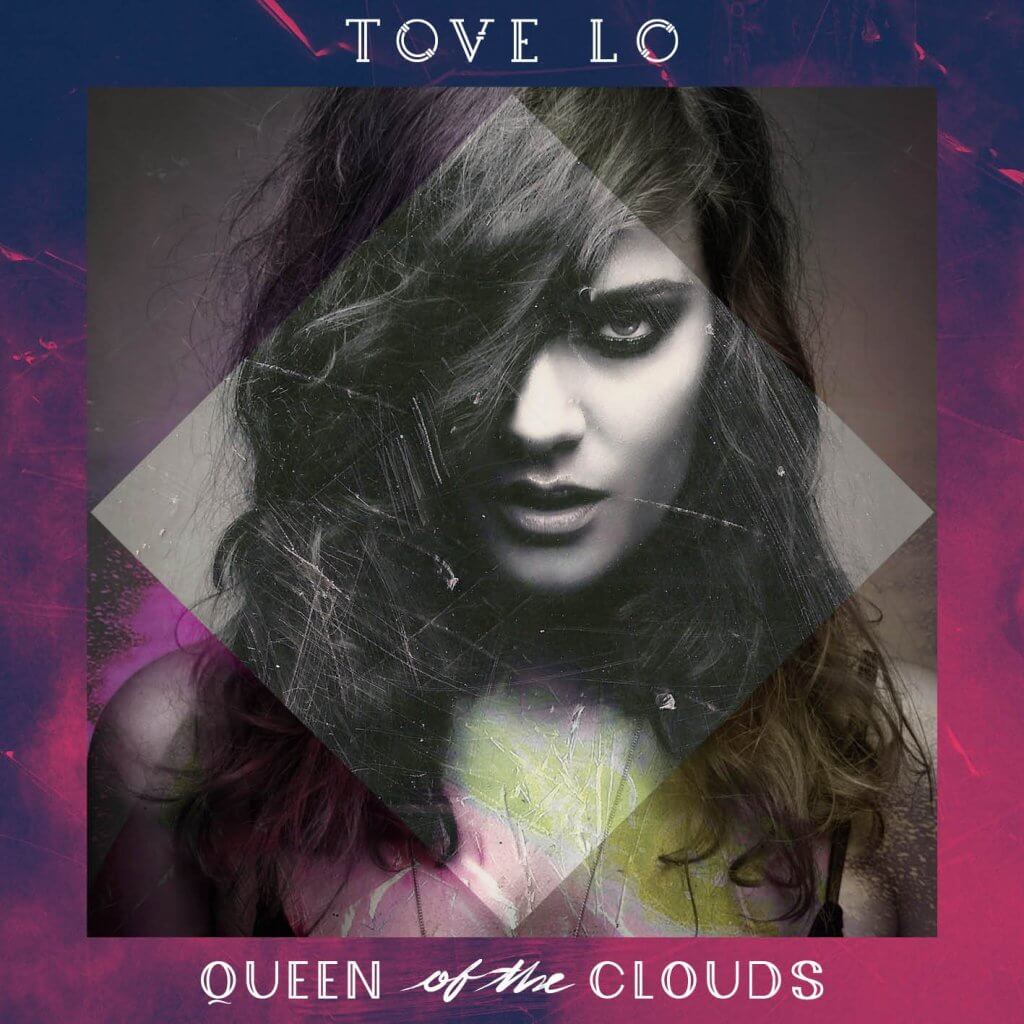 To no one's surprise, it was up to Sweden to save pop music this year.
In a way, Tove Lo's success feels somewhat fated: After graduating from the prestigious Rytmus Music School in Stockholm — which counts legends like Robyn and Erik Hassle as alumni, among others — Tove started playing gigs in a rock band called Tremblebee, which kicked around the Stockholm scene for a few years before eventually disbanding. She continued to write for herself and, in a chance meeting with an A&R rep in a London pub back in 2011, secured a publishing deal.
Tove soon found herself on a plane to LA, where she played her material for the first time to none other than iconic production legend, Max Martin. He was evidently impressed, given that Tove was given an invite two years later to come to Martin and his writing partner Shellback's studio to join a mentoring program for rising songwriters and producers, where she was given the opportunity to co-pen smashes for established acts like Icona Pop ("Ready For The Weekend"), Cher Lloyd ("Killin' It") and, amazingly enough, Girls Aloud's storming 2012 comeback track, "Something New."
As a solo act, Tove's journey to stardom took a tiny bit longer.
Her debut solo single "Love Ballad" flew under-the-radar in 2012, as did her (brilliant) follow-up a year later, "Out Of Mind." But by late last year, Tove finally struck gold with "Habits (Stay High)," the younger, more Swedish-sounding sister to Sia's smash hit, "Chandelier" — a cautionary tale of substance abuse, sorrow and partying the pain away. Where Sia turns her heartbreak into metaphor, Tove goes straight for the jugular: "You're gone, and I gotta stay high all the time to keep you off my mind!" she laments with a tortured howl over and over again across the chorus.
Upon its (re-)release in early 2014, more people began to pay attention: Ellie Goulding posted a remix of the track on her Instagram in March and, for whatever reason, it went on to become a bit of a Vine sensation, acting as the unofficial soundtrack to 6-second clips of daredevil cliff-jumpers and superstar sports players on Vine (yes, really). In any case, Tove had officially landed.
Like Robyn, Tove Lo delivers top-notch Swedish pop, although she offers a more grittier, punk-ier alternative: She's messy, #relatable and often quite blunt: "I can get a little drunk, I get into all the don'ts/But on my good days, I am charming as fuck," she matter-of-factly declares on the sweeping flaws-and-all ballad (and album highlight), "Moments." And while our favorite Fembot generally delivers heartbreak best atop throbbing disco pulsations, Tove tackles crunchier textures, atmospheric sounds and arena-sized licks of guitar and crashing drums.
Separated by spoken word interludes, Tove's debut LP Queen Of The Clouds (out on September 30) drifts across three fairly self-explanatory themes: "The Sex," (unsubtle come-ons), "The Love" (sweet odes) and "The Pain," break-up angst anthems, including her numb-to-the-world smash "Habits."
To pen and produce the record, Tove enlisted a treasure trove (a Tove trove!) of Swede-pop's finest: Nearly all of the songs were recorded alongside Ludvig Söderberg and Jakob Jerlström (otherwise known as The Struts), with a single cameo by Shellback and Robyn hit-maker Klas Åhlund, as well as newcomers like Mattias Larsson and Robin Fredriksson (Mattman & Robin), Mike Riley, Ali Payami and Kyle Shearer.
Tove delivers her most playful material up front, kicking off with a bang (eh heh) on "My Gun," the hand clap-heavy, aggressively sexual intro (with production that sort of feels like a cross between The Knife circa Deep Cuts and The XX?) that comes cocked and loaded with earworm melodies and seductive commands. "I'm not easy (OOH-ooh-oh-OOH!), but go ahead and touch me now," Tove teases.
She gets it even cheekier (and hand clap-ier) afterward: "I like 'em young/Young like me, with a mind so easy!" she joyously declares on the gooey, chant-ready (and rather self-explanatory) chorus of "Like 'Em Young," an ode to all the boys on Tove's radar — and surely a missed opportunity for Madonna's upcoming record.
This is an album of full-bodied choruses; big, majestic choruses that could only come from having been guided under the masterful training of Max Martin and Shellback. Every song serves up a major woosh, the kind that would make "Euphoria" goddess Loreen proud, like her us-against-the-world anthem "Got Love," which might as well be Tove's very own "Teenage Dream."
"Good enough to make the ocean look like its a pond/Good enough to turn the valleys into mountain tops/And we live like legends now, know that we'll never die/We got love!" Tove cries out above the cinematic chorus. It's a surge so euphoric and sincere, you'd have to purely made of stone not to get briefly swept up in all the emotion.
But perhaps the album's most immediate moment (and my personal favorite) comes with the Struts/Shellback co-production "Talking Body," a pearl-clutching explosion of lust laced with immaculate pop production — something like a Swede-pop reinterpretation of Rihanna's "Rude Boy." The verses are hushed, as Tove seductively coos above a sparse, near-tribal beat. And then, in comes that massive woosh: "Now if we're talking body, you got a perfect one, so put it on me/Swear it won't take you long/If you love me right, we fuck for life/On and on and on!" The beat knocks, the thirst is real…it sounds like sex. Unf.
"The Sex" comes to a fittingly explosive, erm, climax with "Timebomb," a song that sounds something like a cross between something Robyn (it's a Klas Åhlund production, after all) and Lady Gaga's most surging, arena-sized moments — think ARTPOP's "Gypsy" or Born This Way's "The Edge Of Glory." "We're not forever, you're not the one/You and I, we're a ti-i-ime BOMB! BOMB! BOMB!" she shouts above space-age beats, piano chords and crashing drums.
Beyond the sexual energy and loving feelings, Queen has its fair share of vulnerability as well.
As an #unapologetic mess, Tove makes no attempt to cover up her bad girl behavior — although she wouldn't mind finding someone who loves that about her. "You can point fingers all you want, I don't care," she yelps on "The Way That I Am," a declaration of self that gradually evolves into something heavier, recalling the dark dub-laden sound of Alex Clare's "Too Close." Then, she concedes: "I'm falling in love and I hope that you want me the way that I am."
Naughty girls need love too, after all.
Drugs and love are inextricably linked in Tove's world, and sadness is often blotted out by substance abuse on Queen Of The Clouds, as with "Habits (Stay High)." "Fading away, when you're drunk and alone/Can't see my face in your heart anymore" she achingly pours on the chilling "Pain" track, "Thousand Miles." On the opposite end of the spectrum, there's "Not On Drugs," as Tove is driven to chemical ecstasy by her newfound romance.
It's a fitting album motif, considering the endlessly addictive material at hand. Every song on this album is an earworm, but make no mistake: Catchiness with quality is a rare feat.
"To me, pop music is maths," Xenomania founder and iconic British songsmith Brian Higgins once proclaimed. Tove Lo is someone who genuinely understands those formulas: This is good, smart pop music to its core, peppered with bad behavior and broken hearts.
Queen Of The Clouds is a thunderous debut, full of punchy lyricism and sweeping production that stands tall above today's tired and tedious trends. No bandwagon-hopping horns or folk-EDM breakdowns to be found, because this album isn't about what radio wants to hear — it's what we needed.





'Queen Of The Clouds' will be released on September 30. (iTunes)