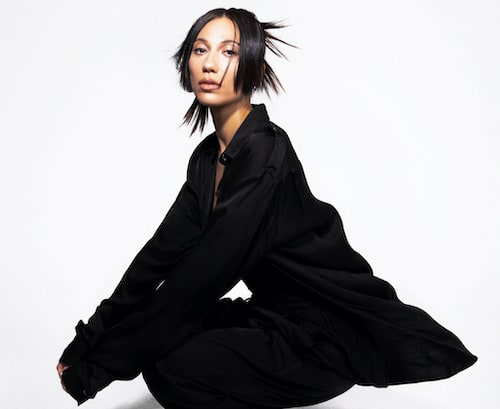 Ladies and gentlemen, please welcome back to the stage…Miss Tei Shi.
Less than a year after the release of her 2019 studio album La Linda, including one of last year's personal obsessions, "A Kiss Goodbye," the LA-based, Colombian-Canadian-bred singer-songwriter returned on Thursday (May 7) with her first release since going independent – and a whole new sonic perspective.
These are Uncertain Times™, as any major corporation will lovingly tell you in their email blasts, which is why the timing couldn't be better for "Die 4 Ur Love," a suitably apocalyptic anthem. And, as opposed to the silky-smooth R&B sound of her last record, Tei Shi's gone straight-up synth-y electro-pop. No complaints here, obviously.
"'Die 4 Ur Love' is a song about the end of the world as you know it. About losing someone or something you never knew you could lose, and then all of a sudden, your reality shifts. I wrote it right after the new year when I was feeling a sense of impending doom and darkness, which now feels surreal to see taking form in a real way around the world and in how the rest of 2020 has unfolded," she says of the song, which is also the first single from her upcoming summer EP, which is set to include more music with longtime collaborator, Blood Orange.
"If I can't have you, what's the point of all this? / I'm broken in two, apocalypse…and I die, die, die, die, die for your love now," she sings.
The track is closer in line to the stuff of electro-pop-adjacent acts killing it at the moment, including some of Lykke Li's earlier eras, Christine & The Queens, Empress Of and Caroline Polachek – all very good comparison company, really.
I'd call this a tears-at-the-disco anthem but, well…they're all closed at the moment.
Things might feel a bit bleak, and death might be a bit more top of mind than love, but you know what? This too shall eventually pass, and the (near) end of the world might be a perfect time to begin anew.
This song is featured on the MuuTunes Spotify playlist. Subscribe!
You can also subscribe to MuuTunes on Apple Music.
Photo credit: Marcus Cooper