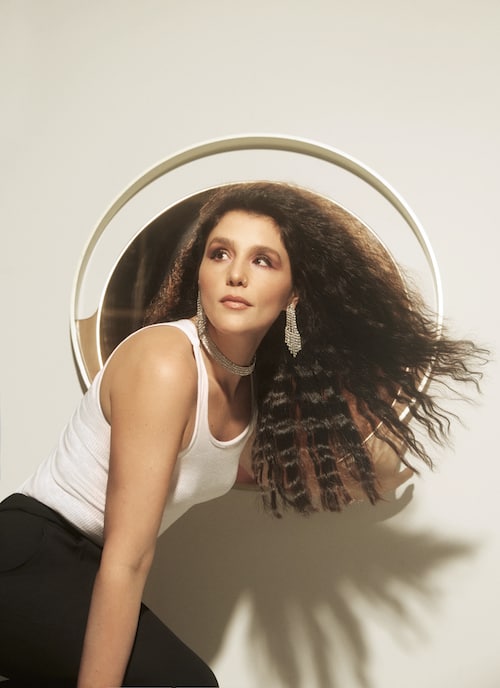 For just under a decade, Jessie Ware has proven she is physically incapable of leading us astray.
The English singer-songwriter's supplied sophisticated, succulent disco servings for the past few months from her forthcoming fourth studio album What's Your Pleasure? pre and mid-quarantine, from "Adore" to "Mirage (Don't Stop)" to "Spotlight" to "Ooh La La" – which is sadly not a cover of Britney's time-honored Smurfs anthem, but close enough.
On Thursday (May 7), Jessie released her latest song from the album, "Save a Kiss," an unexpectedly well-timed IOU for the dance floor, produced by constant collaborator and friend James Ford of Simian Mobile Disco – and it is nothing short of majestic.
Layered in lush strings and propelled by a four-on-the-floor disco pulse, the song is an immediate favorite from the very first few seconds: "High anticipation, it's an emotional trap," she declares. And just like that, it's a done deal.
"'Save A Kiss' has taken on a new meaning during these weird times and it seems like the right time to put it out. This track is an optimistic one for me, I hope it resonates with people wherever they are right now. It's an upbeat song to dance along to and have fun with. I know I've got plenty of kisses I'm saving up for everyone when this is all over," Jessie says of the song.
"Save a kiss for me tonight / Wait for me, no compromise," she wistfully coos on the anthemic chorus, backed by a soulful swell of voices.
The result is an unintentionally emotional, hopeful, endlessly gorgeous dance floor anthem for the (hopefully) near future – one that surely wouldn't produce the same goosebumps if lines like "promise you it won't be long" didn't hit so hard at the present moment.
What's Your Pleasure?, out on June 19, is already shaping up to be a fierce and funky escape of at-home dance music, and this particular song might be the greatest evidence of its brilliance to date.
This song is featured on the MuuTunes Spotify playlist. Subscribe!
You can also subscribe to MuuTunes on Apple Music.
Photo credit: Carlijn Jacobs