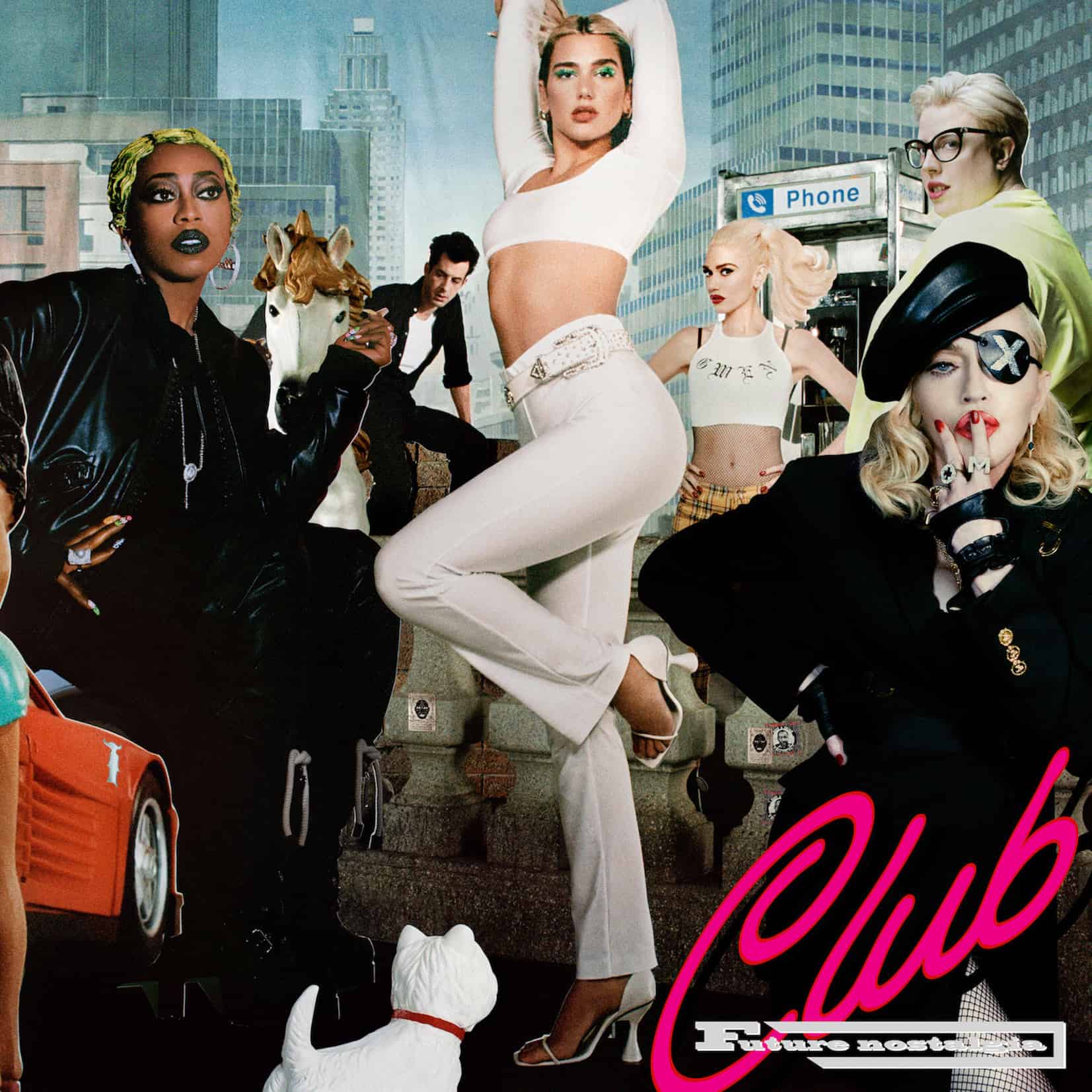 UPDATE: The club is nearly open – Club Future Nostalgia, that is.
On Friday (August 7), Team Dua dropped some additional details via press release regarding her forthcoming remix album out on August 21, which is described as "a stellar collection of brand new remixes and features from an incredible roll call of superstars, underground heroes and some of the world's finest dance music talent," and "has been curated and also mixed into a continuous mixtape format by The Blessed Madonna." (You already know we stan a continuous, non-stop mix.)
The result is "an eclectic and euphoric mix of the past and present, it's a celebration of musical worlds coming together, with 90's house blending seamlessly with 2020's finest pop and remixers, a splash of 80's soul and a few noughties musical gems added to the blend."
"The last few months have been surreal. I've watched you all dance in your homes and on your Zoom parties to Future Nostalgia like you were in the club with me. It brought so much joy to my days spent at home, even though I would've much rather been playing these songs live for you all on the road. During this time, I decided to take the party up a notch with the incomparable The Blessed Madonna, who secretly helped me to craft the mixtape that would become Club Future Nostalgia. We invited some friends and legends to join in on the fun with us. Absolute queens Missy Elliott and Madonna joined me for an epic remix of 'Levitating,' and my dream girl Gwen Stefani and the supreme Mark Ronson teamed up to take 'Physical' to the next level. And the party doesn't stop there – there are so many more surprises to come!" Dua teased.
"Taking Future Nostalgia and reimagining it as a mixtape album was an enormous project, which had to be done in absolute secrecy, alone in my attic. In a way building this fantasy out of this beautiful record Dua had already given us was the perfect task for the pandemic. It was a massive and infinitely detailed task. Creating remixes and originals, curating the dream team of additional remixers and weaving the features into a new album was both daunting and thrilling, to say the least. My admiration for Dua only deepened. She is brilliant, once in a generation artist and a sweetheart. Being able to make this love letter with such a legendary cast of characters is beyond comprehension. In the end my goal was to build a new world: Club Future Nostalgia, the dance floor we all so desperately need but can't quite reach. I love this project so much and I hope you love it too," added The Blessed Madonna.
In addition to hopping on the Mark Ronson-produced "Physical" remix, Gwen Stefani will be joining Dua on Jimmy Kimmel Live! on August 10 while Dua steps in as guest host.
"I was so excited when Dua reached out about teaming up with Mark Ronson and her for the 'Physical' remix. Club Future Nostalgia is an epic dance party and I'm thrilled to be a part of it," the "Bubble Pop Electric" chanteuse declared.
"I really don't do remixes much, but Dua is my homegirl. I really wanted to make it special for her and also bring something totally new to the song. I basically wanted it to be as good as hearing a brand new song. And then when I heard Gwen's vocal…I mean, she has such an iconic tone, I was over the moon. It felt so good," added Mark.
Even the legendary Missy Misdemeanor chimed in ahead of her "Levitating" remix with Madge, out on August 13: "I am humbly grateful that Dua asked me to be a part of this record because I am a fan of her work, and I love the whole 80's vibes that her music gives. When her team sent the track, I was like 'ooooh this is fire!' and I immediately recorded my verse. She heard it and loved it and here we are!"
Start planning your Club Future Nostalgia looks now, folks.
And if you'd like to experience the original album in vinyl format, the Future Nostalgia Limited LP is still available at Urban Outfitters.
ORIGINAL POST: Dua Lipa continues to Dua everything right.
After the Queen of Pop™ herself, Madonna, caused some commotion with a seemingly bizarre teaser announcement of her "Levitating" remix with Missy Elliott and The Blessed Madonna that also featured Gwen Stefani and Mark Ronson in the photo, now we know why: Dua's got a full remix record stuffed with features coming very soon – on August 21, in fact.
"CLUB FUTURE NOSTALGIA THE REMIX ALBUM W THE BLESSED MADONNA COMING AUGUST 21ST – LEVITATING AUGUST 14TH – FEATURING MISSY ELLIOTT & MADONNA – PHYSICAL FT. GWEN STEFANI REMIXED BY MARK RONSON +++ ALL FUTURE NOSTALGIA TRACKS N THEN SUM REMIXED BY UR FAVES AND MANY MANY MORE SURPRISES!!! C YA SOON ❤️," Dua declared on Tuesday night (August 4), along with the same promo artwork that Lady M decided to leak herself hours before.
Madonna, looking over her post, hitting "Share" and leaking Dua's remix album promo art early: pic.twitter.com/RSjlrLu9OD

— Bradley Stern (@MuuMuse) August 5, 2020
As eagle-eyed fans have noted, there appears to be a Jamiroquai logo on the car in the photo – and that butt at the very left might belong to Normani, who we already know is due to duet with Dua in due time. Others are speculating that the horse is a nod to Kylie Minogue's "Say Something" horse / general horsiness throughout her career, but I can't entertain the thought right now for fear of spontaneously combusting due to gay overload. Too much!
Yet again, Dua continues to deliver with the Future Nostalgia era – an album cycle that just won't let up all year long, pandemic be damned.
Club Future Nostalgia: not since Club Disco has a club experience in album form sounded so good.

https://www.instagram.com/p/CDfMM1LsSZz/

Photo credit:
@DuaLipa
[uncode_index el_id="index-126297″ loop="size:3|order_by:date|post_type:post|tags:2181″ gutter_size="3″ screen_lg="1000″ screen_md="600″ screen_sm="480″ single_overlay_opacity="50″ single_padding="2″]