"Am I into you, or is the music to blame?"
Miley Cyrus is in a very giving mood, evidently.
After absolutely owning (her heart) at this year's socially distanced iHeartRadio Music Festival, including her cover of Blondie's "Heart of Glass," the 27-year-old "Midnight Sky" belter has gone and given the Smilers a lasting gift from the all-too-short set: the incredible backdrop from her "Who Owns My Heart" performance.
Ten years after the release of Can't Be Tamed in 2010 (and, subsequently, "Who Owns My Heart" as a single in October of that year), Miley gave the under-appreciated Rock Mafia banger some long overdue justice in the form of a rocky, revamped 2020 makeover for the song's first live performance in about a decade.
And she didn't stop there, either: for the accompanying backdrop, Miley recreated her curlers look from the music video for a tongue-wagging, rump-shaking boudoir romp. Avert your eyes, children: this one's not meant for the Disney Channel crowd.
I wanted to believe that it was a masterpiece, but sometimes it's hard to tell in the dark, you know? Luckily, Miss Cyrus did us all a solid by uploading the visual to YouTube in HD quality on Wednesday (September 23) for her fans to enjoy it in all of its glory – and it is, indeed, one fierce nostalgia flip.
And now, just like "Midnight Sky" (and "When I Look at You," much to her chagrin), it is time to send "Who Owns My Heart" up the charts, too.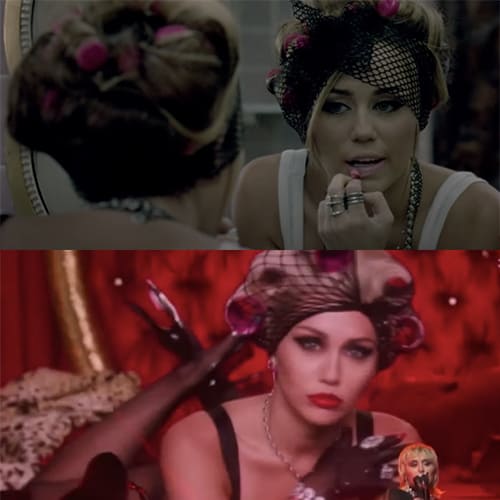 This song is featured on the MuuTunes Spotify playlist. Subscribe!
You can also subscribe to MuuTunes on Apple Music.