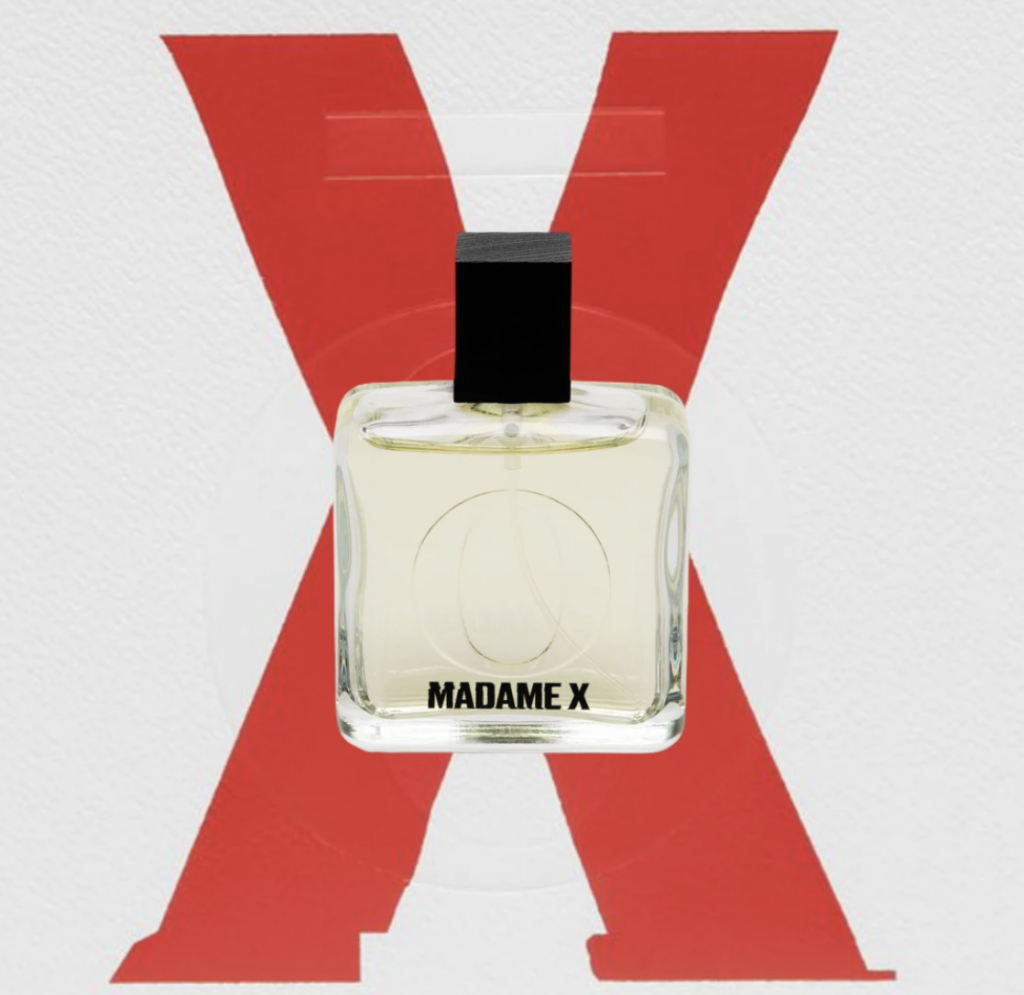 Madame X is a student, a mother, a child, a teacher, a nun, a singer, a saint, a whore, a butcher, a baker, a candlestick maker, a biopic director and writer – and, more recently, a perfumier.
When she isn't dyeing her hair a soft pink hue or chastising Diablo Cody for her fashion sense whilst co-penning her self-directed autobiographical film experience, Madonna also enjoys partaking in the art of mixing fluids.
After teasing the bottle in a few of her couch script writing session Instagram videos, the Queen of Pop™ and Candy Perfume Girl™ herself has just unveiled her soon-to-be highly coveted Madame X Eau De Parfum, a limited edition fragrance available only at her official shop.
The Limited Edition 100ml spritz is very limited – 400 bottles only, in fact – and promises to take you on "a poetic journey."
"Madame X has been traveling the world. Her Eau de Parfum takes you on a poetic journey. Made up of fresh and floral scents from the Mediterranean coast, mystical flavors of the Orient, all transcended by her sensuality and rebellious spirit. The manifestation of her path to light and freedom," the official site description declares.
The top notes are made up of cinnamon, raspberry and orange blossom, with core notes of rose, patchouli and orange flower, and a base of musk, incense and amber. Surprisingly, there's no Holy Water included, nor any saccharine whiffs from the Candy Shop.
Should you feel a desire to throw a spritz of the mighty pricy odor of Madame X into your existing MDNA Skin routine – I hear they like the smell of it in Hollywood – it is available for you now at Madonna.com.
And, just in case you're looking for a slightly cheaper way to smell Like a Girl Gone Wild, bottles of her first scent, Truth Or Dare, are still floating around.
Disclosure: Products featured on this website use affiliate links, and may earn me a commission for purchases made through the links.