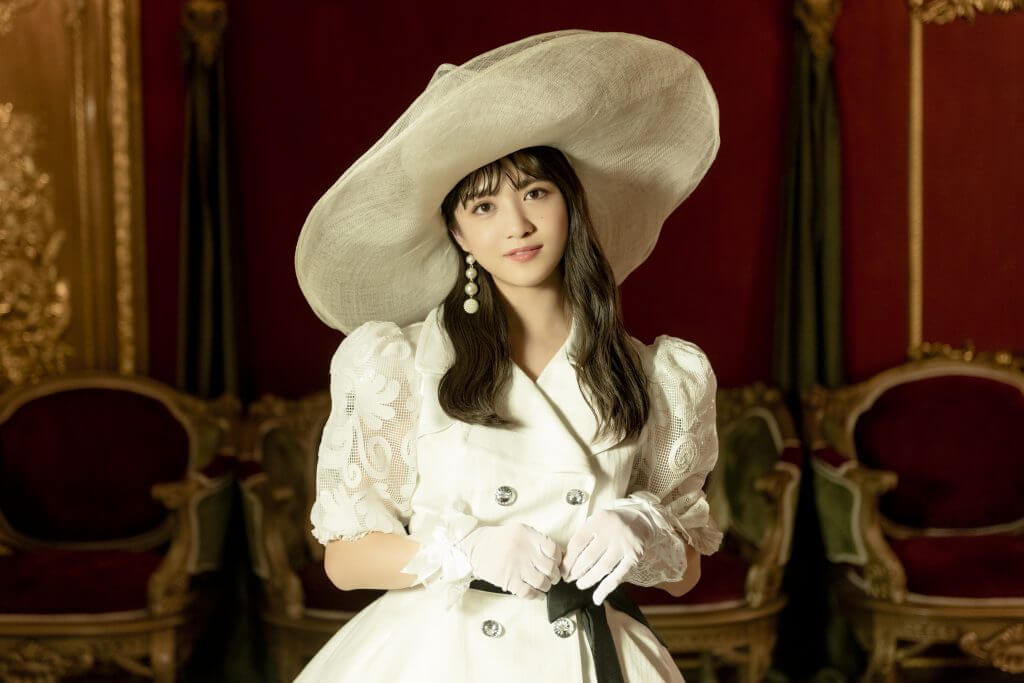 Avex is hurting.
The Max Matsuura-helmed Japanese entertainment company, as with many companies across the globe, is reportedly struggling to adapt to the New Normal™ and stay afloat amid the pandemic.
According to the latest news, the company recently asked 100 employees over the age of 40 to voluntarily retire, listed their 18-story Tokyo headquarters for sale, and has plans to cut ties with the less successful acts on their roster. Bleak.
Beyond just the staggering loss in live entertainment revenue (which they seemingly initially attempted to address by uploading full concert specials on YouTube) as well as the notoriously traditional Japanese music market being late to the streaming game due to the country's lasting loyalty to the physical CD format (which is also falling out of favor due to the pandemic as well), the company is facing a long glaring issue among anyone who has peripherally followed popular music in Japan: the failure to establish a younger generation of superstars similar to those that debuted roughly two decades ago, including J-Pop royalty Namie Amuro, Ayumi Hamasaki and Koda Kumi.
"While it is true LDH's EXILE and Johnny & Associates' Snow Man are under Avex, sales for other acts are low. In the past, Avex had popular acts such as Komuro Family, Namie Amuro, Ayumi Hamasaki and Koda Kumi that could keep the company afloat, but the company failed to nurture its next generation. Avex's business model became out of date in the age of the Internet," an Avex producer confessed in the report.
"It's inevitable due to there being no hit songs. As far as models and actresses, only a few will be renewed," added another employee of the agency's contracts.
It's a sad prospect, considering the company's once legendary status. So who will survive to carry on the label's legacy?
As of Wednesday (November 25), there's at least one solo artist they're pushing out: Hitomi Arai.
The 22-year-old Japanese singer debuted in 2010 as a member of girl group TOKYO GIRLS' STYLE, and briefly as a part of Shida Summer Arai Summer in 2016, before making her solo debut at the end of 2019 with a cover of Ota Takako's "Delicate ni Suki Shite."
Marketed as an "1980s-inspired idol," the approach is all about conjuring nostalgia for "the youthful innocence of a bygone era."
Her latest single is a cover of "Toki ni wa Mukashi no Hanashi wo" (or "Let's Talk About the Old Days"), which was made famous by Tokiko Kato, whose own version of the song was used as the ending theme in the 1992 Studio Ghibli animated movie Porco Rosso. And beyond the big hat and poofy shoulders perfectly fitting the '80s aesthetic, her outfit featured in the artwork and music video specifically pays homage to Madame Gina, the chanson singer in Porco Rosso.
"In these uncertain times, sometimes we all need to stop and take stock, to look back at our past, to focus on the good times and the things that are important to each of us. I hope you'll find it helpful to do this too. I can't wait for you to hear my version of a song that is so dear to my heart," she says of the release, which has a kind of BoA "メリクリ" vibe, fitting for the season.
Leaning hard into nostalgia is an intriguing approach, but will the kids actually find this cool? Or are Avex abandoning the youth and seeking to capture the older generation's coins?
The charming approach of a covers crooner like Hitomi Arai is hardly the only way Avex is attempting a comeback.
Earlier in the month, Avex touted eight female idol groups that more closely resemble the youthful pop music landscape in territories like South Korea, ranging in sound and style (and, for some, a constant revolving door of new members): ZOC, EMPiRE, Wasuta, SUPER☆GiRLS, SKE48, TACOYAKI RAINBOW, Cho Tokimeki Sendenbu and Kolme.
"J-pop idol groups from Japan continue to captivate the world – and as one of Japan's biggest labels, Avex boasts some of the very best artists, including many that have already found success around the world. Let's say hey to eight awesome female idol groups from the Avex stable," the label declared in a press release.
The groups all have their own distinct quirks and colorful qualities – trio Kolme produces their own songs, while the 5-member Tacoyaki Rainbow live together in a house called Taconiji House (Octopus Rainbow House, oh yes!), where they've become a YouTube hit with a live-stream series.
The 10-member SUPER☆GiRLS, meanwhile – which now contains zero founding members from their 2010 debut – came together due to Avex's first-ever major audition event a decade ago, and has since seen nearly 30 different girls cycle in and out of the idol group…which is nothing compared to SKE48, which has entire teams consisting of dozens of members. (And you thought the Sugababes had a confusing lineup.)
FAKY, a dance / vocal girl group founded in 2013, is another Avex act still going strong – currently at a more manageable member count of 5 as of their latest single, "little more," which was released earlier in November.
In a move that reflects the current global pop landscape, the slick video also features choreography from Norwegian dance crew Quick Style, who worked with BTS and NCT 127.
There's also the edgy electronic duo FEMM ("Fxxk Boyz Get Money" forever), who just dropped a collaboration with Duke of Harajuku called "Summer Dream (S+ Ver.)" earlier this month as well.
Maybe the most intriguing of the new Avex bunch, however, is Kalen Anzai.
Like PC Music and Charli XCX-adjacent acts to turn-of-the-millennium pop princesses, the 21-year-old rising star feels like the 2020 answer to the nostalgia for '00s J-Pop Queens, providing the same kind of futuristic styling and driving rock-pop sound of the label's past, but with a more modern twist.
She's got her own thing going on of course, but it's hard to deny that Kalen looks and sounds a whole lot like Ayu – which is fitting, considering she just played the role of Ayumi in this year's headline-grabbing drama M Aisubeki Hito ga Ite, based on the book which chronicled the LGBTQ Icon's initial rise to fame – and confirmed her romance with Max Matsuura. (Escándalo.)
And while demand might be dwindling, as is the natural tendency for the career trajectories of our seasoned icons, the Avex divas are still doing it – minus the retired Namie, anyway.
Kumi's got an EP coming out in December, called angeL + monsteR [MY NAME IS…], while Ayu, now pregnant with her second child, provided a sort of full circle moment musically in the form of her techno-y, early '00s-sounding "Dreamed a Dream" over the summer – plus a very "Rain on Me" music video to boot.
Perhaps it's time for the label to meet the moment and go global: with territories like South Korea, Brazil and Colombia putting dents into charts worldwide, maybe the key is to start seeking out cross-cultural collaborations with their existing roster. Maybe it's a matter of cultivating a true, singular talent with the personality and star power to go the distance, as opposed to scrambling to form yet another mega-member idol group. Ultimately, it all does come down to the music – and as far as producing smash hits, it seems as though the reigns need to be passed off to those with a fresh perspective.
It's fascinating to watch a former industry giant once again finding its footing in an uncertain world, largely by attempting to conjure familiar feelings. Then again, everyone loves a comeback. Don't count Avex out just yet.
Photo credit: Avex Entertainment