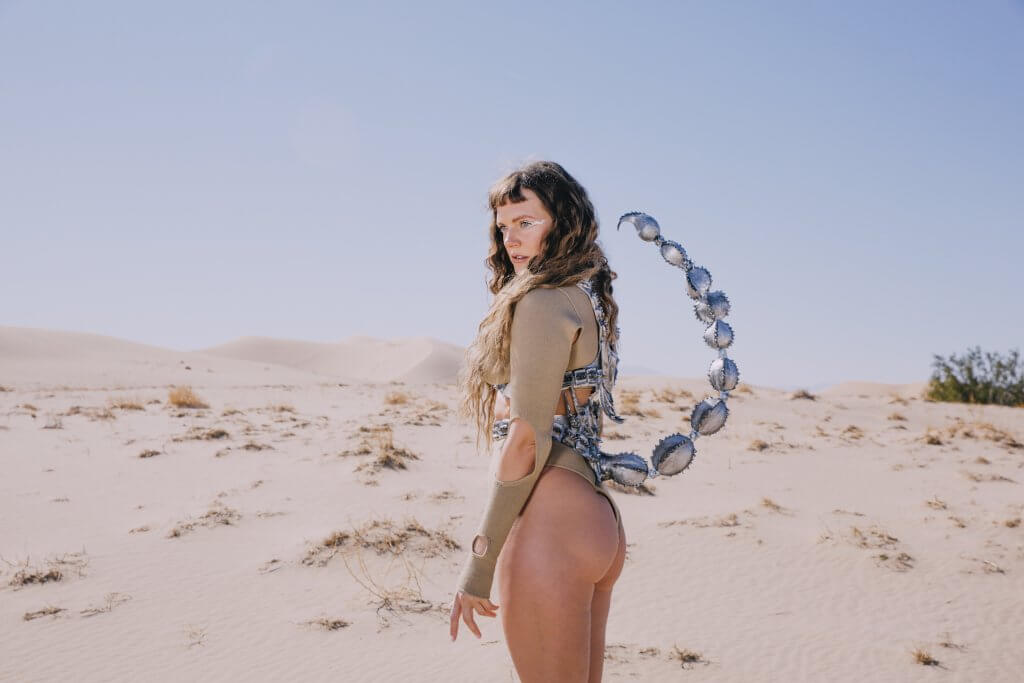 Well…at least one Queen of Pop is actually releasing their long-awaited, much-teased track called "2 Die 4." (You're welcome to join the party any day now, Addison…)
And by Queen of Pop, I mean Queen of the Clouds.
That's right: following the release of several 2022 standouts already – including Euphoria soundtrack smash "How Long," "No One Dies From Love," and "True Romance," Tove Lo – Tohv Low, Too Vuh Loo, Too Vay Loo, Too Vay Low, whatever fits your fantasy at this point, I guess! – is back at it again with another serving off of her fifth studio album, Dirt Femme.
And it is, in fact, to die for.
Fellow talented Swede Oscar Görres – AKA OzGo – produced and co-wrote the song, who also did "Flashes" on Lady Wood (and "Hard to Forget Ya" on Britney's Glory, among many other feats.)
The concept of "2 Die 4" is, you know, about meeting someone 2 Die 4.
"You don't look like in your photo," she begins. Classic Grindr hookup plight, am I right?
"You're prettier than that." Oh. Never mind…
"Look alive and come with me, you're to die for everyday / Drag you out at midnight to dance in headlights and making out in the rain!" Tove yearns, her voice becoming increasingly desperate before the shadowy slow burner finally bursts into the classic sample: 1972's "Popcorn" by Hot Butter, based on an instrumental composed by Gershon Kingsley in 1969, which went on to be re-made by one of the greatest musicians of our time: Crazy Frog.
"With '2 Die 4,' I wanted 'instantly iconic' energy. I've never sampled anything before, and this feels like the perfect first moment," she explained in a statement.
"Lyrically I wanted it to be that 'pick me up when I'm feeling down' song. At first, it's like a warm hug, then you shake it off, let out a scream and start dancing!"
The accompanying clip – "scene," if you're nasty – was directed by collaborator Kenny Laubbacher.
"I wanted to make something nostalgic, sexy and iconic. The character for this scene is Wonder Woman with big dick energy, and I just love it. Now, if you know what's good for you, go listen on repeat." Well, then. You heard the woman!
At a time when the girls are giving us some solid servings of interpolation, samples and nods – from Ava Max to Charli XCX to Beyoncé – it feels only fitting that Tove gets in on the fun with a throwback-inspired tune, too.
Cheers to yet another smash from the tried-and-true Scandipop trailblazer, and further evidence that Dirt Femme is coming in hot as an Album of the Year contender this October.