Come join the party, yeah, it's a celebration.
Today is, of course, a global holiday (celebrate): it's Madonna's birthday.
And to celebrate the "Hey You" underground indie singer-songwriter-turned-chaotic Instagram baddie's blessed 63rd trip 'round the sun on Monday (August 16), Warner Music Group has made a stunning, if long overdue announcement of a brand new deal regarding her legendary, legitimately trailblazing catalog of music.
2022 marks the 40th anniversary of Madonna's debut with "Everybody" – and will also serve as the official kick-off date for the Warner Music Group partnership.
"The deal encompasses her entire Sire/Maverick/Warner catalog, including global smash albums such as Madonna, Like a Virgin, True Blue, Like a Prayer, and Ray of Light. It also includes her three most recent studio albums, MDNA, Rebel Heart, and Madame X, which will join the Warner catalog beginning in 2025. All in all, the new pact includes 17 studio albums plus singles, soundtrack recordings, live albums, and compilations," a press release announced on her official website.
"This new deal heralds the launch next year of an extensive, multi-year series of catalog releases that will revisit the groundbreaking music that made her an international icon. For the first time, Madonna will personally curate expansive deluxe editions for many of her landmark albums, as well as introduce unique releases for special events, and much more. The series of releases will be overseen by Warner Music's catalog team, led by Kevin Gore, President of Global Catalog, Recorded Music, with the first release to be announced soon."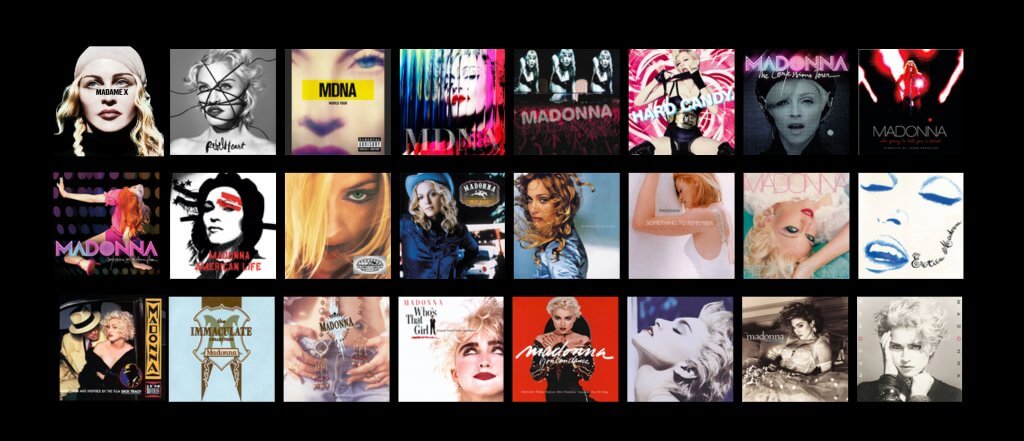 "Since the very beginning, Warner Music Group has helped bring my music and vision to all my fans around the world with the utmost care and consideration. They have been amazing partners, and I am delighted to be embarking on this next chapter with them to celebrate my catalogue from the last 40 years," Madge said in a statement, likely penned on her Notes app while straddling her boyfriend on a tractor on a farm.
"Over the past 30 years, I've been fortunate enough to meet and spend time with many of Madonna's incredible fans, and this new partnership will bring to fruition what so many of them have been patiently waiting for: a celebration of her groundbreaking catalogue," manager Guy Oseary adds.
It's like a dream – no end and no beginning! – for any Madonna stan.
And it also makes perfect sense, as we've watched her music videos get updated in HD (sort of) and her singles catalog (time goes by so) slowly get digitized on streaming over the past year or so.
Fittingly, the announcement also comes as she continues to work on writing the Madonna movie about Madonna, directed by Madonna, which has required her to delve into the archives, and (hopefully) unearth some never-before-heard gems in the process to create those deluxe editions of her records.
Start breaking into those piggy banks and depleting those 401ks, it's time to give Madonna all your L-U-V – and your life savings. Happy birthday, Madonna!