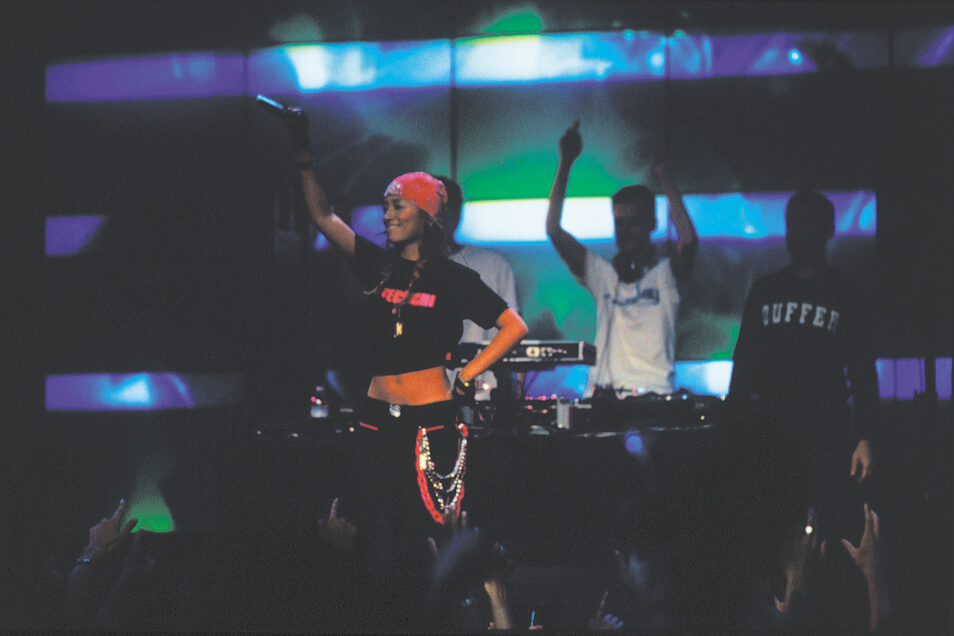 Before Dawn of Chromatica, before Club Future Nostalgia, before B In The Mix, before The Remixes, there was ayu-mi-x, Ayumi Hamasaki's debut remix album.
Almost immediately after the Empress of J-Pop™'s career first took off with a song for xx in 1999, she followed up two months later with a collection of remixes and acoustic orchestral versions of her first hits, including "Poker Face," You," "Trust," "For My Dear…" and "Depend on You."
Granted, the concept for the release wasn't necessarily…her idea at first.
"Honestly, when my producer Max Matsuura talked about remixes, there was resistance on my part. I wasn't at all okay with it. My producer and I talked about [ayu-mi-x] and decided on it together, but I don't really get remixes. Still, [Matsuura] is a producer who's been influenced for years, decades even, by dance music, and has worked a lot on the 'remix' genre, so he really persisted in explaining it to me, and eventually I came to an agreement with him," she reportedly told Beatfreak that year.
It was the right call, regardless of who led the charge: ayu-mi-x proved to be the start of an incredible run of non-stop, acoustic and Eurobeat remix records, reflecting the sound of the clubs at the time and moving hundreds of thousands of albums in sales, including follow-up Super Eurobeat Presents Ayu-ro Mix, which became the seventh-highest selling remix album of all time.
As 2001 rolled around, in between her albums Duty and I Am…, she released Cyber Trance Presents Ayu Trance in September, leaning into the top taste-making DJs and producers of the European trance world at the time who, just like Ayumi, are still going strong today, including Armin Van Buuren, Ferry Corsten and Above & Beyond, who had just come off of releasing their impeccable mix of Madonna's "What It Feels Like for a Girl."
Having a bunch of remixers tackle Ayu's big tracks – including "M," "UNITE!" "evolution," and "Fly High" – was a very cool, ahead-of-its-time move, and an impressive cross-cultural musical collaboration, given the way that access to international music at that time was much more limited.
In fact, it also garnered some of Ayumi's earliest crossover success at a time when that was relatively unheard of, with her songs being played at European festivals, and her name even creeping up the charts abroad: she hit No. 11 on the British club chart and No. 2 on the German chart, among other territories.
Her name was also shortened to "Ayu" on some vinyl and CD pressings, as well as being included on coveted dance compilations like Ministry of Sound's The Annual. (I'll forever be kicking myself for not purchasing the entire set of Ayu mix vinyls briefly housed at Bookoff in NYC a few years ago.)
To celebrate the 20th anniversary of Cyber Trance Presents Ayu Trance, Avex released the -COMPLETE EDITION- of the album in September, an expansion of the original 14-track set to 48 tracks, which features a bunch of different versions of those mixes only found on 12″ promo vinyls, or territory-limited releases, or just entirely unreleased until now.
It's perfect for trance enthusiasts, early '00s nostalgia seekers and, of course, Team Ayu diehards. Luckily, I'm all three.
They're not stopping there, either: Cyber TRANCE presents ayu trance 2 -COMPLETE EDITION- is coming November 17. Stay tuned!
UPDATE: And we're here now.
2002's Cyber TRANCE presents ayu trance 2 is now available in COMPLETE EDITION form.
Like the first release, the 30-track set includes rare 12″ promo vinyl or region-specific remixes, and songs like the incredible, Ferry Corsten-produced "Connected" from I Am… (my favorite Ayu album!), which went on to be a club hit across Europe, as well as Rank 1's mix of Inuyasha theme Dearest.
Also exciting: the album was original in non-stop mix form (a very pre-Confessions on a Dance Floor move), meaning the tracks were never available to listen to individually…until now.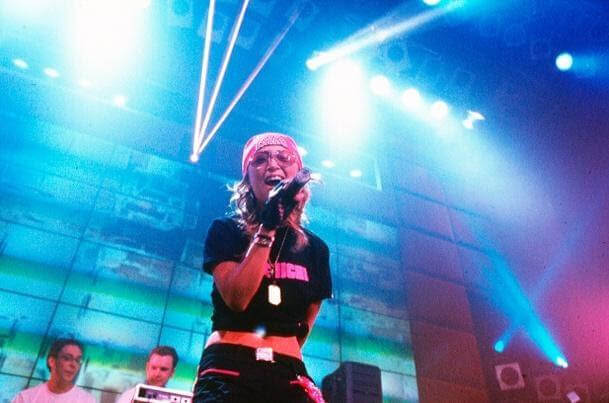 Also amazing? This new (old) photo of Ayu that came with the press release, which was originally posted by the Cyber TRANCE brand on Twitter.
Avex describes the photo as "taken way back on September 30, 2001, when British trance group Above & Beyond were performing at an 'ayu trance' release party at renowned Tokyo mega-club velfarre; the photo captures the moment the three young artists were joined on stage by Hamasaki herself, making a surprise guest appearance. This rare memento of a special moment in Japanese and British trance music history reignited the excitement of fans around the world."
Honestly, incredibly legendary.
The 20th anniversary releases of Cyber Trance Presents Ayu Trance are now on streaming and available to download, and if you're looking for the physicals of the original albums, there are occasionally some kicking around used on Amazon.