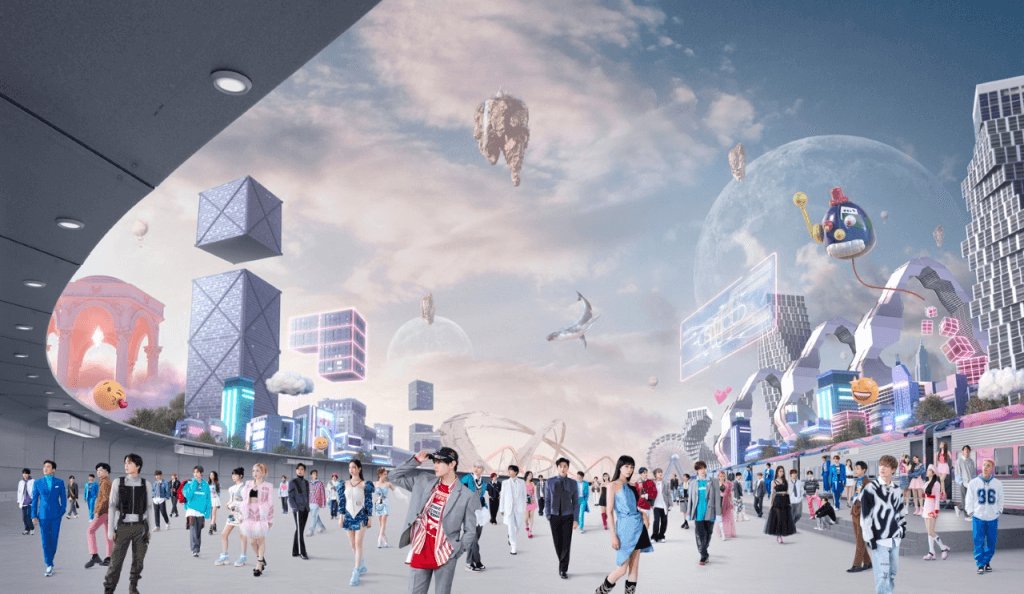 SM Entertainment is, quite frankly, killing the pandemic-era game.
From launching their already massive successful half-virtual girl group aespa to preparing to launch their own metaverse / culture universe (the SMCU), the South Korean entertainment company is evolving with These Unprecedented Times™ without missing a beat.
And now, what with the Omicron/Maricon variant running rampant and ruining whatever hope many of us might have had for a fairly "normal" holiday season, SM's doing us all a solid and bringing their entire roster to our screens around the world, for free.
This Friday (December 31), New Year's Eve, SM Entertainment will be holding SMTOWN LIVE 2022 : SMCU EXPRESS@KWANGYA, an online concert being broadcasted on YouTube.
"The event is free for audiences to tune in remotely, and aims to bring positivity, comfort, and hope to fans around the world who are exhausted due to the prolonged pandemic," SM declares. "Exhausted" is certainly accurate!
The official teaser trailer for the show – which teases the "metaversal origin story" (!) – just arrived, and it's already quite promising. The intricate storytelling! Honestly, they're already achieving what The Matrix Resurrections could not.
Not only will the concert include many of the heavy-hitters from SM's artist lineup, but it'll also feature the world debut of Girls On Top (GOT), basically the female version of SuperM, featuring rising rookies and already legendary veteran members of aespa, Red Velvet, Girls' Generation and, shockingly, the Queen of K-Pop™ BoA herself.
What's more is that GOT is apparently a whole concept, not just one girl group.
In fact, SM describes GOT as "a new concept project featuring the incredible female artists from SM's roster, with units created around specific themes and genres. First up will be 'GOT the beat,' with BoA, TAEYEON and HYOYEON of Girls' Generation, SEULGI and WENDY of Red Velvet, and KARINA and WINTER of aespa."
Being a Girl(s) On Top is a whole lifestyle. Get it? GOT it? Good.
The existence of a Girls On Top also implies the existence of a Girls On Bottom. Much to consider…
At the same time, SM also just launched their first winter collection of tunes in a decade, called 2021 Winter SMTOWN : SMCU EXPRESS, which features tracks from members of NCT, Super Junior, Red Velvet and Girls' Generation-Oh!GG (!) among other acts, all arranged in various configurations.
The album includes two title tracks: aespa's delightful modern cover of S.E.S.'s 1998 hit "Dreams Come True" (co-produced, styled and choreographed by BoA – future CEO of SM incoming!), and "빛 (Hope from KWANGYA)," a remake of H.O.T.'s 1998 track "Hope" featuring all the artists included in the compilation record.
Basically, it's an entire SMpalooza. Honestly, record companies in the West wish they could have all their artists join forces to this degree and create a whole expanded universe. How exciting!
We shall be streaming and entering the New Year in Kwangya together. It's bound to be better than experiencing 2022 in the real world, right?