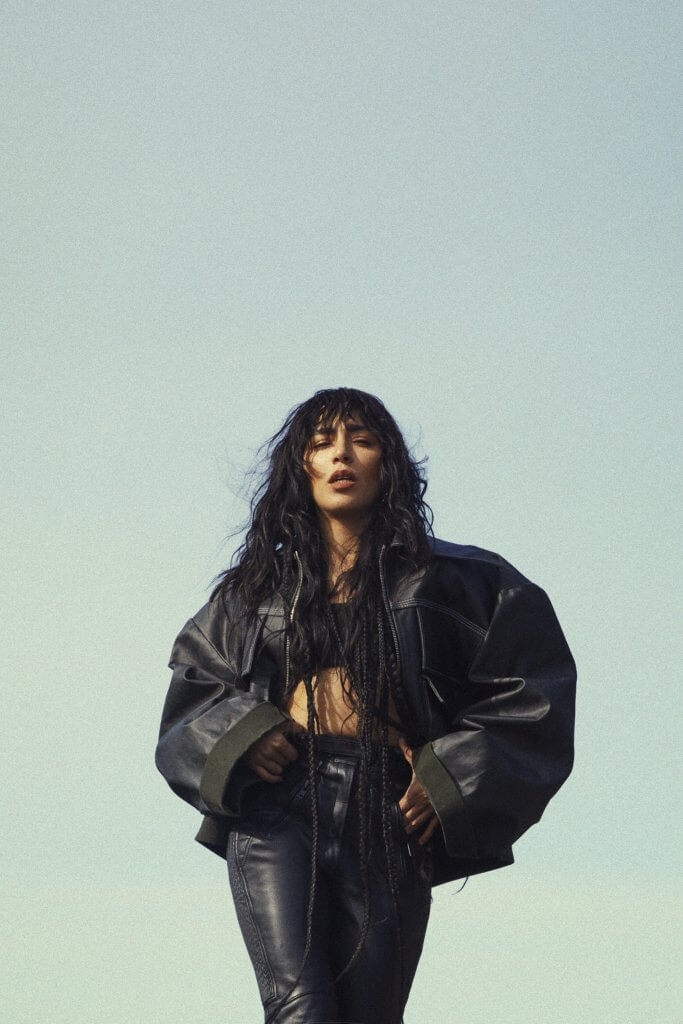 "When you're lost, I'll be there…"
What is this feeling coming over me? This sense of joy? This ecstasy? Elation?
No. It's…euphoria.
One decade after rightfully claiming the crown for Sweden as the winner of Eurovision Song Contest 2012 with her thunderous anthem and, fittingly, one day before the Grand Final of Eurovision 2022, the 38-year-old icon known simply as Loreen is back with an absolutely incredible new track to kick off a new chapter in her career, called "Neon Lights" – not to be confused with her "Paper Light." (She's upgraded lights.)
The song, out Friday (May 13), was co-written with pop-folk band Smith & Thell's Maria Smith (of Ava Max's "So Am I" and Take You To Hell," notably) and Swedish rapper Petter "Professor P" Tarland (of Bebe Rexha's "Chain My Heart," notably), and produced by Peter Kvint (of Britney's "When I Found You," incredibly.)
The track is, unsurprisingly, another major addition to the Loreen catalog and an instant standout of the year.
It's got all of the signature moodiness, breathy vocal delivery and hair-raising, soul-piercing belting we've come to expect from the Swedish superstar, as she steadily and confidently treads through increasingly frantic synths, assuring us that she'll be here – our savior, our commander, our hero. Could she have come at a better time?
"I like the feeling of creating characters in my songs who reflect both the parts of me that I have and parts that I wish existed. In my upcoming music, I focus on an alpha female of sorts, a contemporary Joan of Arc, who is to try to save the world. I explore different parts of her in different songs, and the lyrics to 'Neon Lights' are about how she watches over and takes care of someone in need," Loreen explains.
"My approach to music might differ a bit compared to many others. I'm a nomad with my roots in the Atlas Mountains, where music and sound are used for the purpose of healing – which I consider is my purpose too. I always ask myself, what can I offer that will move- and engage more people to conversations?"
The track builds and builds steadily across a quick, "Physical"-slash-"Blinding Lights"-esque pulse, as the synths grow increasingly dizzying and disorienting, until a final rallying, heroic cry that cuts through the wall of electronica: "When you're lost, I'll be the stranger and the taxi driver / The flashing lights, the night time fighter / The siren call, the last real rider!"
Like so many of her incredible songs, it's pure catharsis. And, luckily enough for us on this Friday the 13th, there's more on the way.
"I'm extremely nerdy when it comes to synths, especially analogue synths. So much so that these days I build my entire live shows around them. I felt that I wanted to bring that sound into the studio and simply act like I was in a Terminator movie. That's how 'Neon Lights' came about. It's an initial introduction to the new soundscape that I'm creating," she explains.
"My absolute favourite artists are those who dare to challenge, dare to question, who break free and liberate themselves. That's where I want to be, that's where I can develop. I don't want to do the expected."
Come with Loreen if you want to live.