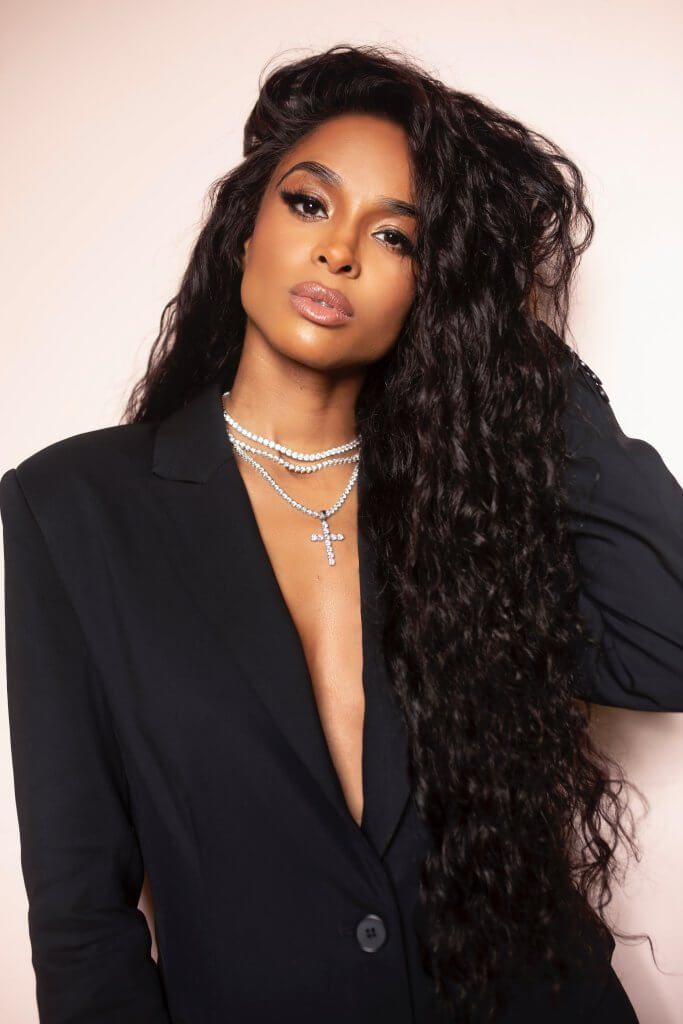 "It's a party when I make that thing jump, jump…"
The princess is here…
Ciara Princess Wilson née Harris is back, and she's getting us Super Turnt Up all over again. Thank God. (She reads!)
The First Lady of Crunk&B™ is ushering in a whole new era, having just inked a brand new record label deal with Republic Records and Uptown Records, in conjunction with her own Beauty Marks Entertainment.
And to kick (and drop, and flip, and split) things off, she's bringing out a brand new single on Friday (July 8): "JUMP," her first release in over two years.
From the moment that beat drops, the song is already instantly, recognizably classic, dance floor-ready Ci Ci, sliding in perfectly with all her other pulse-raisers delivered over the past decade: "Work," "Get Up," "Gimmie Dat," "Got Me Good," "Level Up" – the list goes on and on. When it comes to providing the soundtrack to workout classes and cheer/dance team routines, Ciara consistently provides the ultimate fantasy ride (REFERENCE).
The song, co-crafted with R. City's Theron Thomas, Sam Sumser and Sean Small (who also did Lizzo's "Juice" together) also features Coast Contra, the hip-hop group of emcees Eric Jamal, Rio Loz and twin brothers Ras and Taj Austin, who supply a verse assist deeper into the track that feels like a throwback to the days of Ying Yang Twins and Lil Jon's most hype features.
The takeaway message is simple: make that thing JUMP. What thing? Stop asking questions. Just make it JUMP.
It wouldn't be a Ciara release without a jaw-dropping music video to boot – and, specifically, the kind of choreography that'll make you sweat just thinking about while you're watching comfortably at home on your couch.
From look to look (14 outfit and glam changes, specifically), the 36-year-old superstar hits the streets, the schools, the beach, the rooftops, the telephone lines (careful!) and the moving subway trains (CAREFUL!) in the incredible, gravity-defying Dave Meyers-directed visual, showcasing her pro athlete-level stamina while delivering the most unbelievably excellent booty-shaking, earth-quaking moves. It's all so reliably, faithfully Ciara. And truly, at 36 with three children, over 18 years deep into her career, she's still dancing circles around the rest of the music industry.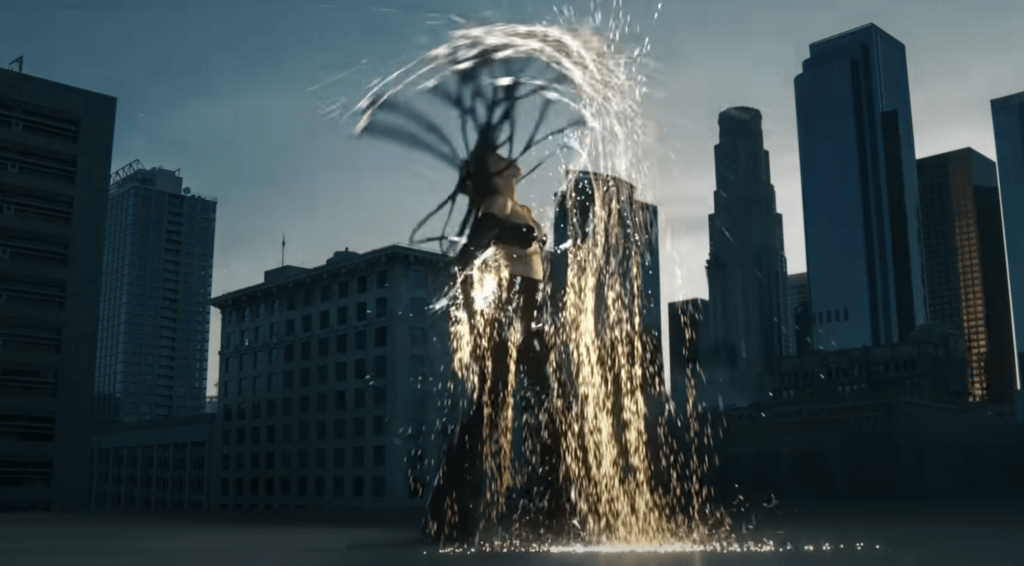 This scene alone? Electrified braids? When will the Marvel Cinematic Universe, actually?
It's truly a delight to have Ciara back, activating pop star mode once again, and making all of our hips and knees worse off by doing so.
As promised in the accompanying press release, "JUMP" is only the start of what's to come from her first full-length album in four years and eighth LP overall, which is "coming soon."
And since every single Ciara album is start-to-finish bangers and bops aplenty (don't get me started – I could write a dissertation about Fantasy Ride bonus track "Echo" alone), we're not just in for a treat, but a whole damn meal. Viva la Ciarassaince.