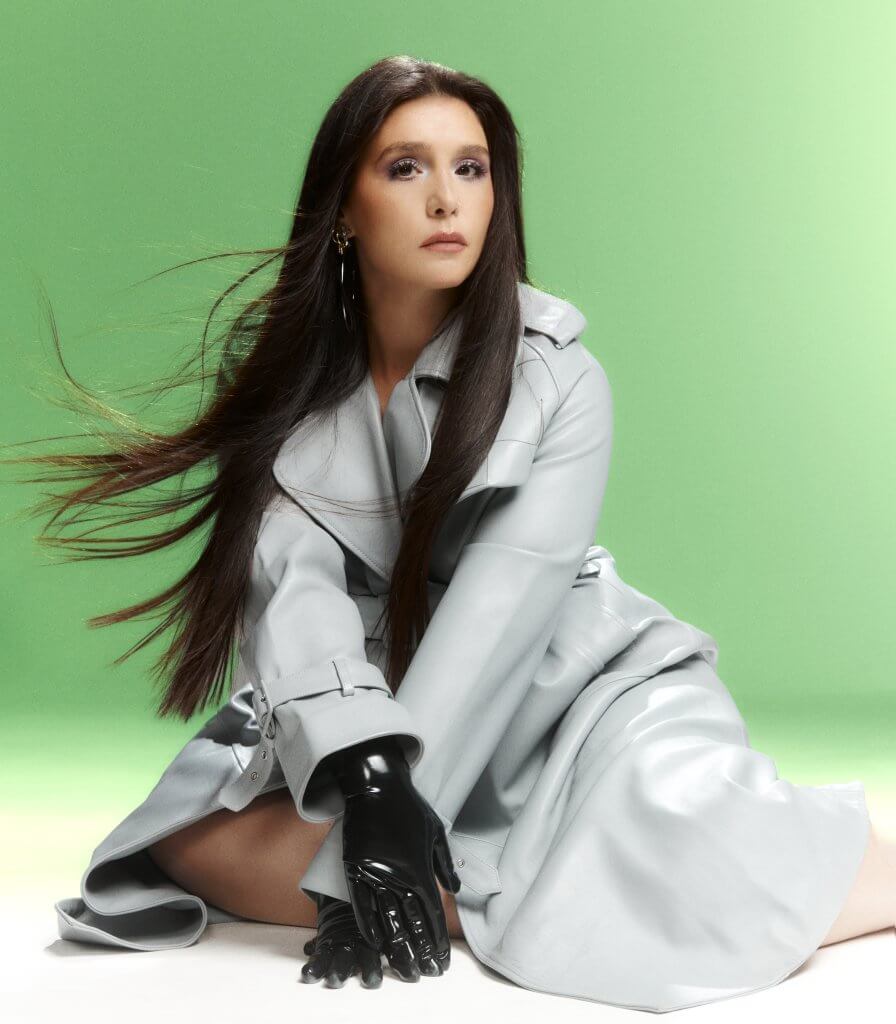 "Free yoursеlf, keep on moving up that mountain top…"
Jessie Ware supplied a much-needed escape during the darkest months of 2020 with What's Your Pleasure?, then extended the pleasure with the Platinum edition one year later.
And now, in case all that wasn't enough (too much is never enough), she's already back with an entirely new project.
As excitingly teased during her 2022 Glastonbury Festival performance, and all over the past week or so alongside Jodie Harsh on TikTok, the English disco diva and podcast extraordinaire returned to us on Tuesday (July 19) with the first taste of her fifth studio album, called "Free Yourself," done with not only hit-making songwriter Clarence Coffee Jr., but the one and only Stuart Price.
Yes, Stuart Thee Price, of Madonna's Confessions on a Dance Floor legacy, and Kylie's Aphrodite, Scissor Sisters' Night Work and, more recently in his hallowed back catalog, Dua Lipa's Future Nostalgia, on which Clarence's talented penmanship also appears.
So? Is it any good? That goes without saying. But let's be sure and say it definitively: it's phenomenal, and a stellar new Song of Summer contender, and an immediate highlight of the year.
Jessie's evidently given into the insatiable demands of the poppers-wielding pink pound, twirling even deeper still onto the dance floor with an uplifting, celebratory self-empowerment anthem that feels entirely classic from the very first play. She's undeniably right at home at a disco diva, delivering powerful blasts of positive affirmations and What's Your Pleasure? self-references above bright piano chords, happy horns and a big ol' throbbing beat.
"Why don't you please yourself? If it feels so good then don't you, baby don't you stop, don't stop, don't stop…"
It's all sweet assurance and encouraging vibes throughout the track, which finds all parties involved unsurprisingly firing on all cylinders: "You are a name, not a number / extraordinary colours / don't you hide under cover, baby," she coos. (Great line!)
Speaking of Stuart Price-related masterpieces, there's also something "Hung Up" about the lyricism: "Don't stand there waiting all of your life for the night to come and find you / The clock is ticking, baby, now is the time for someone to come and hold you." Tick-tock, tick-tock…and speaking of time: the song clocks in at 3:54 in the year 2022. Let's celebrate that!
There's something especially wonderful and playful about the lusty speak-sung second verse – "no complications, distractions, reactions, no retractions / Only obsessions, motivations, investigations, there's new information" – it almost feels vaguely like Geraldine Estelle Horner née Halliwell, circa "G-A-Y" and "Bag It Up." That bridge – "if you feel it (ah), if you feel it taking (over)" – is a delight too, and reminiscent of her friend in disco, Róisín Murphy.
UPDATE: A few weeks later, the "Free Yourself" music video has arrived.
The visual was directed by Vicky Lawton (who also did the fabulous "What's Your Pleasure?" video), and finds our fearless dance floor leader in red, getting on her pedestal (quite literally) and commanding a hot squad of dancers to release their inhibitions.
"'Free Yourself' is the beginning of a new era for me," Jessie declares in a statement.
"I'm so excited for people to have this song for the end of their summer; to dance, to feel no inhibitions & to feel joyful because that's how I've been feeling recently being able to tour again and being able to sing again. Enjoy yourself, Free Yourself!"
What an obvious smash that ought to echo across dance floors far and wide, and what a consistent stride she's hit for over two years now. (Well…for the past decade, really.) Jessie, baby, don't you stop.