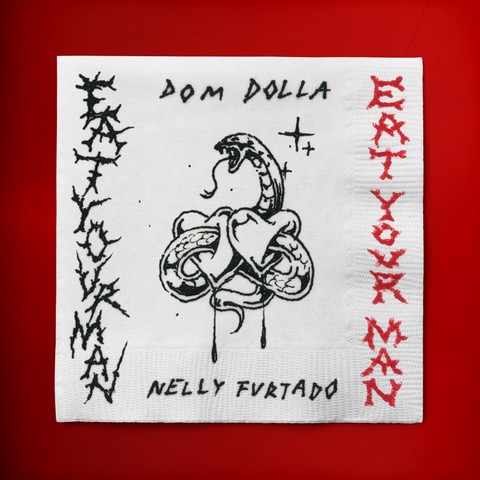 17 years before Loosey LaDuca, someone else was commanding us to let loose.
Her name is Nelly Furtado.
It's been ages since we last heard from Canadian singer-songwriter – five years to be exact, following the release of 2017's The Ride and her most recent single "Sticks & Stones" in 2018, an Arlissa cover which became a No. 1 US Dance Club Songs hit on the Billboard charts thanks to a retooled dance version by the duo Metro.
Granted, she's never actually strayed too far the zeitgeist: in fact, you can't swipe through your FYP on TikTok for too long without hearing some slowed down, sped-up, mashed-up version of a mid '00s Furtado banger, specifically circa Loose.
Despite not releasing new music in years, she's absolutely killing the streaming game at the moment, with hundreds of millions of streams on classics like "Promiscuous," "Say It Right," "Maneater" and "Give It To Me" with Timbaland.
With the Nellystalgia flying so high (like a bird, if you will), it's never been a better time to strike.
There have been rumblings for some time now that the Folklore singer's been poking around on the dance/electronic scene – SG Lewis told me he was talking music with her a few months ago, for instance.
And now, thanks to Aussie DJ-producer Dom Dolla, she's about to formally reintroduce herself with a banger called "Eat Your Man," out next Friday (June 2).
Following a surprise performance on New Year's Eve at Australia's Beyond the Valley festival, Nelly reached out to Dom, and the two got to working together on new music.
They've been teasing "Eat Your Man" for some time now: Dom Dolla debuted the song live at Brooklyn Mirage earlier in May, then teamed up directly with Nelly herself to introduce the song to the TikTok masses – and it's going over very well already.
The pulsating comeback track finds the singer feeling just as bloodthirsty as ever, featuring one self-reference after another across a throbbing, ominous beat: "I'll eat your man, devour him whole / Licking my fingers, I'm in control," she declares, calling back to "Maneater."
"Fly like a bird, I'm taking it home / Moving my body like a nympho / I'll say it right, now do what I say / Apply the pressure into your veins," "I'm Like a Bird." "Say It Right." You see what she did there?
It's exciting, and it feels like the correct move: reminding the children that she's that girl behind all those viral sounds, while reintroducing herself with a brand new beat. And to think this is only the beginning? Whoa, Nelly!, indeed.
Check out the MuuTunes Spotify playlist. You can also subscribe on Apple Music.