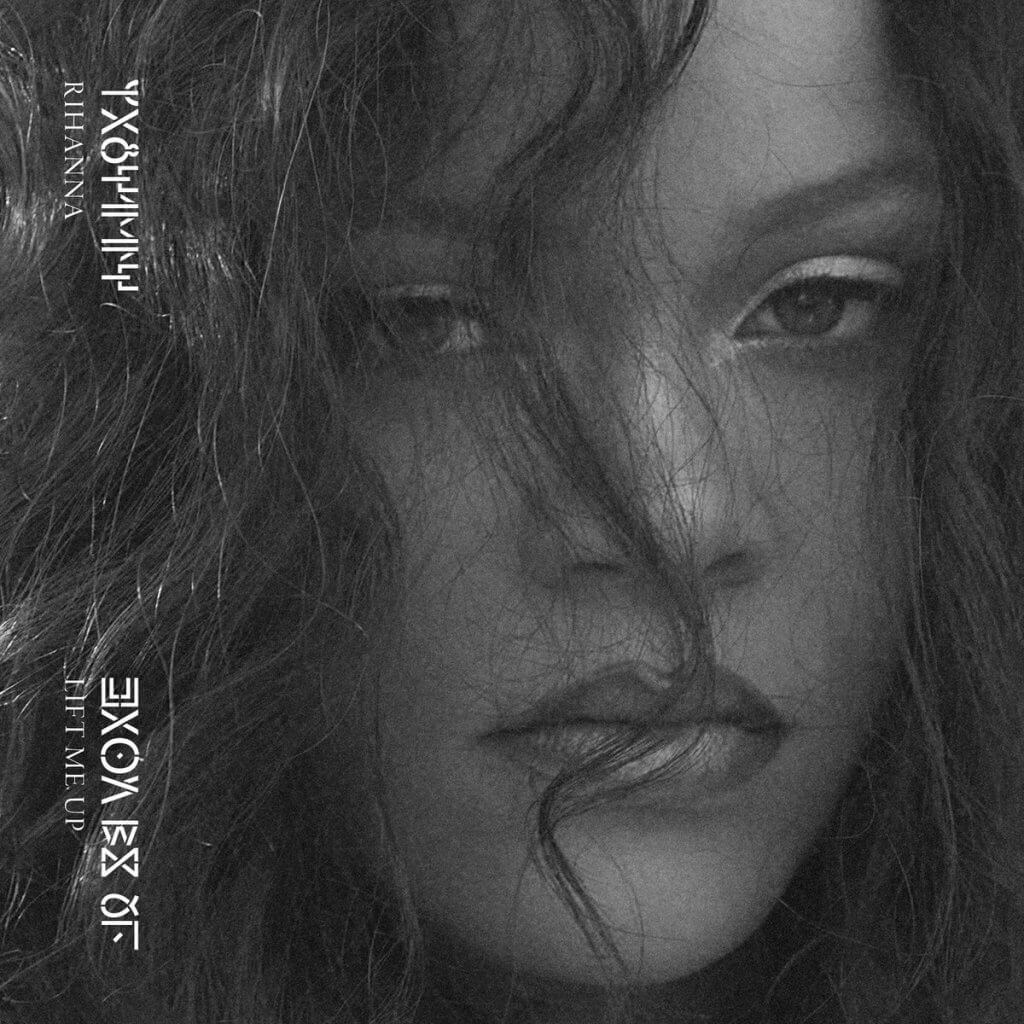 "Lift me up, hold me down, keep me close, safe and sound…"
The Right Excellent Robyn Rihanna Fenty, one-time pop star-turned-Avon lady, is ready to climb aboard and steer the Navy battleship once again – and not a motherphucking moment too soon.
Rare feature or two aside, it's been 84 years – well, technically 6 years – since the previously prolific pop queen rih-leased new solo music, following 2016's Anti.
In the time since, Rihanna opted to step away from the music industry and expand the Fenty empire into fashion (Savage X Fenty), beauty (Fenty Beauty) and skincare (Fenty Skin), with Fenty Hair (and maybe Fenty Baby?) still to come, casually becoming a billionaire in the process.
She's been #unalopogetic in her extracurricular moves, despite the anguished cries of the Navy for new music. But really, who could blame her? Would you rather build several businesses and become exponentially more rich, or work on yet another album and visual campaign for stans to bicker over in your mentions for a week before demanding another record?
In an attention span-dwindling streaming era world, it's really no surprise most business-minded Queens of Pop pivot away from music to tackle other endeavors, making more money in less financially treacherous industries. (And let's be clear, it's not all about her own bank account: Rihanna's done an incredible amount of good by giving back with her foundation, especially over these bleak past two years.)
There was also the matter of taking the time to live her life after a long stretch of relentless album cycles: Rihanna is mother…and now, she is quite literally, a mother.
She gave birth to her first child with A$AP Rocky back in May and, after entirely switching up the maternity wear game with her proudly bump-centric ensembles, Rih's understandably laid low ever since…until now.
By no small miracle, Rihanna's decided to return to us. (That, and probably because touring can still be lucrative.) With her 2023 Super Bowl Halftime Show on the way, and rumored stadium tour to follow (plus six year's worth of Internet bullying), Rihanna is getting back to work (REFERENCE) as a pop star once more.
The start of the new Rihanna era begins with Black Panther: Wakanda Forever, the highly anticipated sequel to the record-breaking 2018 Marvel movie, which bears a tremendous heaviness following the loss of the beloved Chadwick Boseman and his character, King T'Challa.
And as opposed to kicking off with a bang(er), she's opted to go ballad(s).
Although there was some moaning and groaning on social media (isn't there always?), this was thrilling news to me. Are we talking about the same Rihanna? I've never met a Rihanna ballad I didn't love. From "Unfaithful" to "Cold Case Love" to "Diamonds" to "Love on the Brain," she gives it to you every time. (Speaking of soundtrack songs: "Sledgehammer," hello?)
And of course, this is no exception.
"Lift Me Up," out on Friday (October 28), was co-written by Nigerian superstar Tems, whom you know most recently from "Move" on Renaissance, as well as Ludwig Göransson, who did the first Black Panther soundtrack and frequently collaborates with Childish Gambino, as well as the movie's director himself, Ryan Coogler.
The song was written in tribute to the life and legacy of Chadwick Boseman, recorded in five countries.
"After speaking with Ryan and hearing his direction for the film and the song, I wanted to write something that portrays a warm embrace from all the people that I've lost in my life. I tried to imagine what it would feel like if I could sing to them now and express how much I miss them," Tems said in a statement, adding: "Rihanna has been an inspiration to me so hearing her convey this song is a great honor."
"Keep me in the warmth of your love / When you depart, keep me safe," Rihanna heartbreakingly pleads on the prayer-like lullaby, gliding across dramatic piano chords, a calming Spanish guitar and gentle swells of cinematic strings.
For a variety of reasons, the song hits especially hard. Rihanna's delivery is powerful. (She's gone from a hopeless place to a hopeless dream.) Factor in this being the long-awaited return from her seemingly endless hiatus, as well as the real-life loss and grief that inspired the music and, well…it won't be a surprise if this gets recognition at the Academy Awards next year.
It's a beautiful showcase of her voice (she sounds better than ever, actually), and a reminder of how instantly recognizable she is as a singer from the very first line, even if she isn't bringing the beats and bossy attitude that people have been craving…yet, anyway.
For those desperate to move, have faith in more to come: if the loud whispers are true about recording ahead of a tour on the horizon, this is surely only the beginning.
Welcome back, Rih. We missed you.
Black Panther: Wakanda Forever – Music From and Inspired By will be released on November 4.
Check out the MuuTunes Spotify playlist. You can also subscribe on Apple Music.