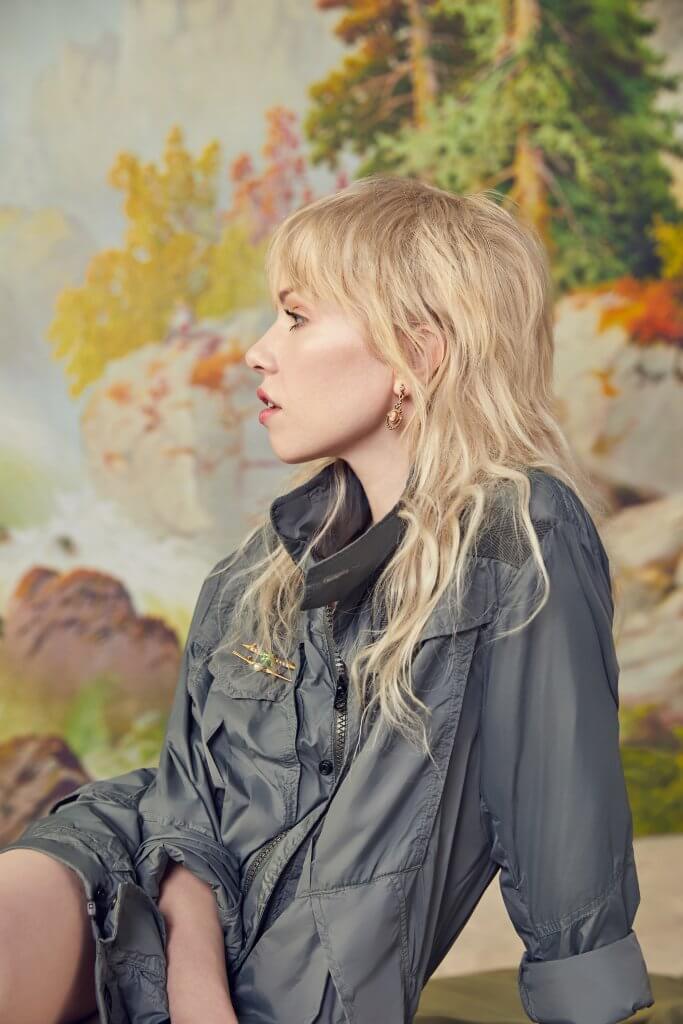 "We'vе had the loneliest timе…"
Carly Rae Jepsen is, in a word, earnest.
At the core of her most defining tracks – songs like "Run Away With Me," "Cut to the Feeling" and yes, "Call Me Maybe" – is a gleeful rush of adrenaline. It's the sonic equivalent of a passing glance from a crush, or hitting send on the risky text, or the gleeful walk home after a solid first date. That's all territory that treads dangerously close to cringe. But in Carly's capable hands, it all feels really, really real.
It goes back to how she grew up, with a family that celebrated after dinners and special events with living room dance parties.
"The feeling of being comfortable enough to get out and dance is similar to being brave enough to make the first move with a guy. It's an adrenaline rush, and you let yourself go. I want to capture that feeling my family taught me," she explains.
In the years since Kiss and E•MO•TION, objectively one of the best pop records of the '10s, Carly's continued to do what works well for Carly, turning tales of romantic highs and woes alike into exuberant, synth-filled ear candy.
And while The Loneliest Time, Carly's latest studio album released on Friday (October 21), doesn't necessarily stray too far from her winning sound, there's a key difference in its inspiration and process: isolation.
Like many artists making music amid the pandemic in the past two years, Carly's latest batch of songs were largely born out of remote sessions. And while she once again worked with tried-and-true collaborators like Tavish Crowe ("Call Me Maybe" onward) and Kyle Shearer ("Never Get to Hold You," "Julien"), there were new faces in the mix as well, like experimental UK pop producer Bullion, resulting in songwriting sessions with strangers done at home in pajamas over Zoom.
The sessions proved initially daunting, until she realized there was an opportunity to dig deeper lyrically, thanks to the relative anonymity.
"When I'm writing from a distance, it allows for more intimacy in the lyrics. It's more journal-esque, like, 'Oh God, I didn't know I needed to process this feeling.' With a stranger, it's easier when they're not in the room looking at me," she explained to Fader.
"I can say things to this person I've never met, because who are they to me at this point? A safe person who's there to create with me in whatever direction I need. That connection felt so magical, like we were literally reaching across the planet to say 'Hey,' and progress was being made."
Those who've come along for the ride for years also know that the Canadian singer-songwriter is prone to prolific recording sessions, crafting hundreds of demos per album cycle. Eventually, she's forced to sift through them all and settle on an album's worth of music. (Well, mostly: there's always room for a Side B.)
Carly Rae Jepsen doesn't really do "eras" like a major pop star, which means her albums aren't necessarily defined by hugely noticeable sonic or visual shifts.
"I am not one thing, and neither is this album," she explains.
"It's rebelling against the idea that, even as a pop musician, you have to narrow it down or condense it for people. It's like catching fish, where you know when you caught one. Then there's others where you think you caught something, but it was actually someone's old shoe."
Luckily, when it comes to The Loneliest Time, there are no boots in the bunch.
Exploring her sound in the stillness also gave Carly an opportunity to play around, as The Loneliest Time features a wider range of styles on one record than her more consistently uptempo synth-pop-minded previous efforts, at times even nodding to her Tug of War-era acoustic roots.
The result makes for less of a cohesive collection, but more room to breathe, like the surprisingly airy pick for lead single, "Western Wind." Recorded with "Warm Blood" collaborator Rostam, Carly takes her sweet, sweet time gliding across the atmospheric production, pushing against the bop-y expectations she's come to create for herself, proving more Lilith Fair than Pride.
The song, she says, is about "mourning the losses of old things and people you used to have, but remembering that those memories are still in your body and part of your experience."
"Do you feel home from all directions?" she croons on the gentle track. It was a jarring choice at first – was Carly going Solar Power? – but in time, proved to be just one of many flavors of a musically diverse project – and a welcome mid-album moment of zen, at that.
If "Western Wind" felt like an odd choice for a lead single, Carly only doubled down harder for the follow-up.
"Beach House," Carly's campy take on dating mishaps, found the singer twirling 'round in the sand with shirtless boys while calling out a series of entirely unsuitable suitors bearing false promises and bad vibes. ("I got big plans to take care of you…I just need to borrow $10,000.")
It's humorous, hook-y, and even more fun live – and no less baffling of a single. But with The Loneliest Time, the unexpectedness is the point.
See also: "Go Find Yourself or Whatever," a whisper soft, gently strummed kiss-off. It's among the furthest offerings from her usual synth-pop sound. There's even a banjo break. (C'mon, Joanne!)
"Rostam sent me an email, being like, 'Remember this?' I listened, and I was like, 'Huh. Am I allowed to do songs like that?'" she said of the song to Apple Music.
"Challenging that question and answering with an absolute 'yeah, there are no rules' is really what this album's about. That rebellion led me to fit songs like 'Beach House' and 'Go Find Yourself or Whatever' on the same album. It's an old idea that a pop artist has to be one thing. We contain multitudes. Why can't this album allow that exploration a little bit?"
The curveballs couldn't keep coming forever: by the time the third single rolled around, we were decidedly back in familiar banger territory.
"Talking to Yourself" – her "not not a revenge song" – is as close to classically CRJ as anything else on the record. It's an absolutely immense tune from the jump, with a vaguely menacing, haunt-you-in-your-dreams edge – "are you thinking of me when you're with somebody else?" – crafted alongside Captain Cuts.
In a better and fairer world, it would be on heavy rotation at Top 40 radio at this very moment.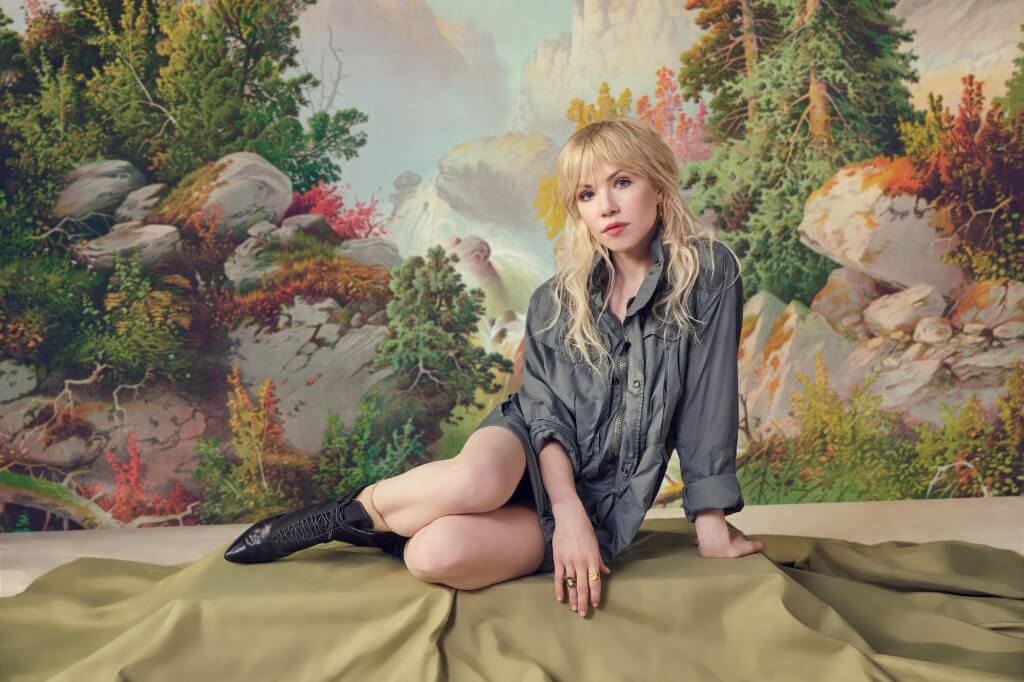 With no reason to rush amid lockdown and realities at home hitting hard, including the death of her grandmother, The Loneliest Time takes its time to reflect more than anything she's done before.
Perhaps it was the introspection that led Carly to dig back into her discards: the gorgeously devastating "Bends" is actually over a decade in the making, based on repurposed elements of an unreleased track called "Sun on You." There's something very satisfying about hearing Carly finally find a home for the lyrics she'd been holding onto for years.
It's a track that explores heavier feelings, rather than the usual sparkle we're used to from Carly, tracing the aftermath after the loss of one of her family members who died suddenly. "Tell me this isn't happening," she solemnly sings.
As synonymous as Carly often is with falling in love, her heavier anthems around more serious subject matter hit just as hard: the album's immediate standout of an opening moment, "Surrender My Heart," follows her attempt at processing it all.
"I paid to toughen up in therapy / She said to me, 'Soften up,'" she recalls on the surging anthem, an immediate highlight that pairs Carly's anthemic sound with some of her realest storytelling yet: "I'm tryin' not to fuck this up."
The open and honest track was born out of her not knowing "how to handle life shit, like when stuff gets hard," and taking a crack at being such a "tough little cookie" by getting help.
"Not just for my career, but also for my family, I very much felt that pressure to be like 'Everything's good; I've got it'…it was almost a prayer. I want to be open," she told The Atlantic.
That CRJ giddiness is still there though, in songs like "Sideways," a swooning honeymoon phase bop that finds her feeling woozy: "Smudged red lipstick on you / I'm so satisfied / We spilled that coffee cup on my couch a thousand times / Oh, now I smile at strangers, I'm that annoying type."
"So Nice" is even more saccharine – "la, la, la, la, la…" – and intentionally over-the-top in its sweetness. When her manager told her it was too sweet-sounding, she went and dumped even more sugar on the bridge ("he's my cup of tea!"), according to The Atlantic.
The listener's left waiting for the other shoe to drop about this nice guy: "There's a creepy element to it, where everyone's like 'What's the catch?'Dot dot dot…nothing," she concluded. We'll see about that. Hasn't she heard "Beach House"?
There are few more smiley-sounding stars than Carly, except of course for her spiritual mother in the music industry, Kylie. She comes through, unintentionally or otherwise, in about a dozen different ways on the record – especially "Shooting Star," a heavily vocoded space-age disco stomper, which might as well been a B-side from Ms. Minogue's latest album.
Similarly, the fabulously Minogue-like, Oliver Lundström-produced "Anxious" is an instant standout (shockingly relegated to bonus track status!) that deserves love live some day. "Slow it down baby, could we move it to the bedroom?" she breathily purrs. A horny anthem for the anxiety-stricken? If nothing else, Carly is an artist who knows her audience.
Carly's also especially astrology-minded on this go-around: the moon and the stars, and their accompanying signs, are consistent underlying theme on the record.
"The moon can be for loneliness. It can also be romantic. It follows you wherever you go and matches your mood," she explains. There's even a giant moon accompanying her on tour, voiced by her backup singer Sophie, which presides over the audience.
"I always thought music was for escapism, but what if it's also a safe place to come and feel whatever you need to? That was the night I went home and started to write the script for my moon mascot, this ambassador of love. She'll give permission to the audience — in case you need to be hit over the head with it — that if you want to come here to escape tonight, you can. But if you want to come here to feel, that's what tonight's for. It's for whatever it is you need," she said to Fader.
There are plenty of starry moments sprinkled into the pop perfection, like the bouncy, classic rock-tinged standout "Bad Thing Twice," crafted with Dedicated collaborator John Hill. "I was born in November, you were born in a different moon," she sings while pondering going back to an ex. (Don't do it!)
"Do you think about star signs?" she ponders on the salty air and sunscreen-filled, vacation getaway-worthy "No Thinking Over the Weekend" (say no more, will do), crafted with the legendary "Dancing On My Own" producer himself, Patrik Berger and Swedish smash-maker Noonie Bao.
When in doubt, get out of town entirely: Carly's funky, delightful da, da-da-da-da-da-desert escape "Joshua Tree" finds her moving and grooving under the moonlight in an escape from her California life: "Give me paradise, I'll eclipse the stars and fall like ones before." (Those "LA Hallucinations" are still hitting strong, it seems.)
The album (in standard version form, anyway) makes its last great escape with the disco-tinged title track, a string-filled Canadian tag-team queer fantasy with Rufus Wainwright – and once again, she's toying with returning to a former flame. (Don't do it!)
"If you're as lonely as I was, you think about driving over to your ex's in the middle of the night and knocking on the door in the pouring rain to rekindle things. I'm so glad I didn't do it in real life, but it was fun to put it to music and indulge the idea. Obviously, in that fantasy, it all works out. It's the morning, sun hits the water, nirvana. But you wake up and it's not that. You're like, 'Oh my god, he's still a dick. No one's offered me coffee and I regret everything,'" she amusingly told Fader.
"What happened was we reached the moon / But lost in space, I think we got there all too soon / But you know what? I'm comin' back for you, baby…I'm comin' back for you!" she happily declares on the over-the-top fairy tale ending.
@carlyraejepsen

Me also reminding him that MY ALBUM COMES OUT IN ONE WEEK!!!
"The Loneliest Time" has since gone on to become a goofy viral trend of its own on TikTok, with thousands of people (including Carly herself) lip-syncing along, promising to return to their beloved beverages, pets, albums, wigs – you name it. I'm comin' back for you!
It's all too fitting that the album's title track went unexpectedly viral.
"There's a connection in knowing that other people also feel lonely," Carly said of the record's intention prior to its release. "I've created a world of escapism in music, but what I wanted to offer with this album is permission to actually connect to whatever it is you need to feel."
Watching the world unite under one sound, even for just a brief silly moment, is Carly's mission being accomplished in real-time.





Check out the MuuTunes Spotify playlist. Subscribe!
You can also subscribe to MuuTunes on Apple Music.
Photo credit: Meredith Jenks