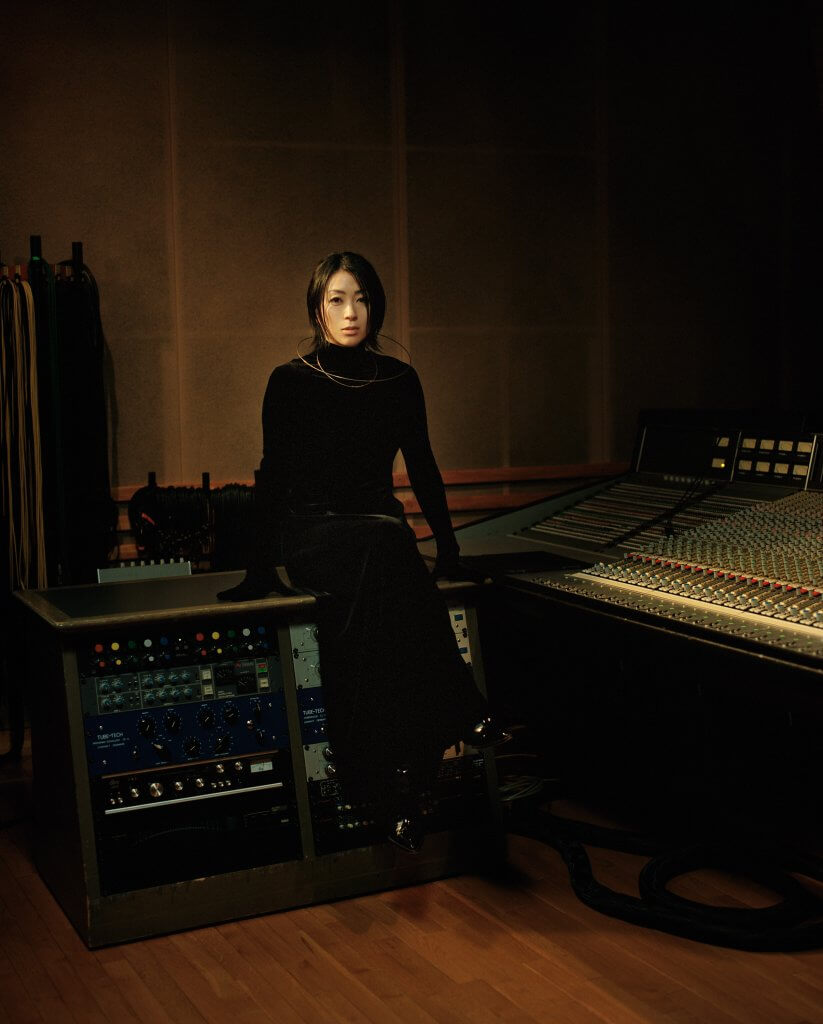 It's January 19, which means it's time to celebrate: it's Hikaru Utada's birthday. A blessed day, indeed. (It's always a great time to be born a Capricorn, if I do say so myself.)
And it's not just any birthday: our beloved Hikaru's officially been traveling around the sun for 40 years.
To mark the special occasion, as they first did in 2003 with 20 Dai-Wa-Ikeike, and again in 2013 with 30 Dai-Wa-Hodohodo, Team Hikki launched a third once-in-a-decade livestream event for fans to celebrate the milestone with the BAD Mode icon, called 40 Dai-Wa-Iroiro♫.
This time around, the live broadcast, which kicked off at 9 p.m. Japan time, featured the world's first real-time delivery of music using "360 Reality Audio," billed as a fully immersive and three-dimensional sound experience.
The livestream included a Q&A session, where Hikaru answered fan questions about the smash hit success of Netflix's First Love, Christmas (Merry Christmas, Mr. Lawrence, FYI), and their favorite song of 2022.
Later on, two of their close friends, Takeru Satoh, also known as First Love's older version of lead actor Harumichi Namiki, as well as Yuriko Yoshitaka, who starred in the TV drama Saiai, which featured Hikaru's "Kimini Muchuu" as the theme song. (There were some technical difficulties at one point, but they carried onward.)
Following the guest appearances, Hikaru kicked off the performance segment of the livestream, beginning with a new rendition of "First Love," which has once again rocketed to the top of the charts, over two decades later, in late 2022, thanks to the Netflix drama.
They also performed a special version of "Kimini Muchuu" called "Rule," which featured Italian, English and Japanese lyrics.
And, perhaps shockingly of all, Hikaru rounded out the performance with a cover of Bad Bunny's "Me Porto Bonito." Multilingual legends only – and no cell phones were thrown in the process.
Hikaru Utada ended the event by giving thanks to those watching – an official press release says 80,000 people tuned in – and declaring: "See you soon."
As of Friday (February 17), the live event is now available for viewing! There's also a preview of official photos taken this winter by renowned photographer Masahiro Sambe, who previously snapped their official shots, on their official website. (That new profile photo is absolutely stunning.)
Plus, two of the recordings from the live sessions – "First Love" and "Rule (Kimini Muchuu)" – are now available on streaming as a special release, 40 Dai-Wa-Iroiro -Live from Metropolis Studios.
And if you're interested in matching, the adorable event logo is now available as a limited edition staff sweatshirt, as worn by Hikki during the Q&A.
"Keep an eye out for Hikaru Utada's upcoming activities in 2023," the release cryptically hints at the very end.
BAD Mode: Kuma-Chan Reloaded – The Re-Up incoming? We'll just have to wait and see. Happy birthday, Hikaru!
The BAD Mode and "First Love" vinyls are available now, as well as limited edition vinyl releases of all their albums.
Photo credit: Masahiro Sambe