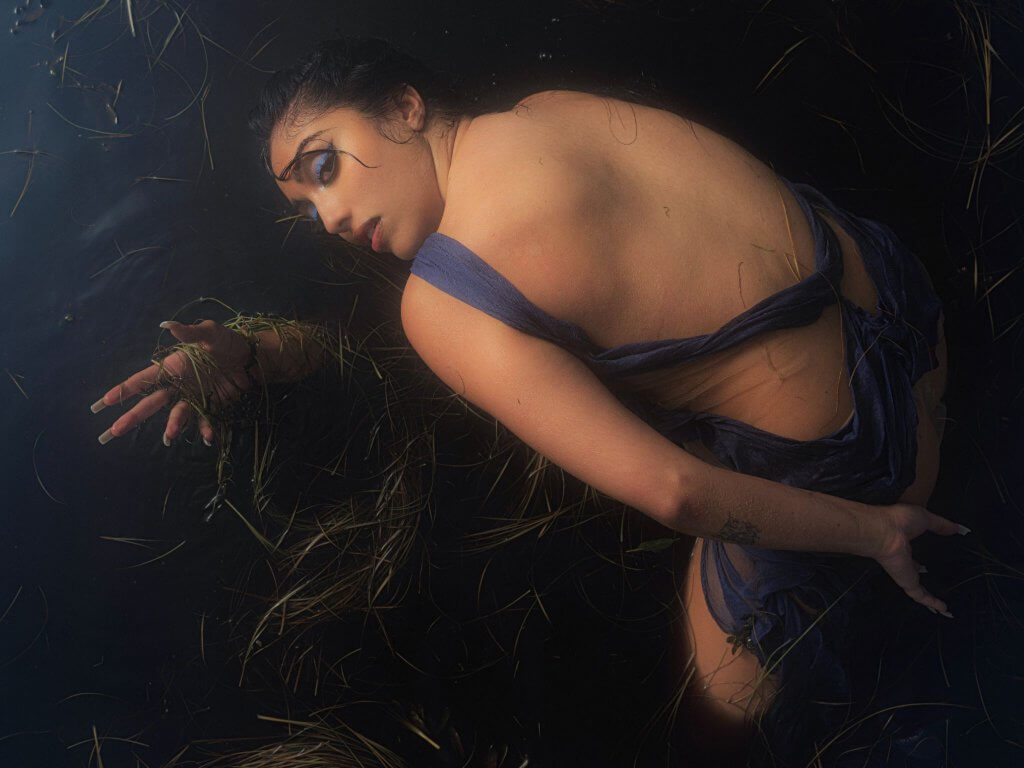 Lolahol – Lourdes Ciccone, Lola Leon, "Little Star," a woman of many names – is embracing her mother's legacy.
For years, the 26-year-old dancer, choreographer, model and actress claimed she had no interest in dabbling in the same industry as the Queen of Pop. As recently as 2021, she told Debi Mazar in Interview that "I just don't care about it."
Could you blame her for being hesitant to step into the musical arena? Let's face it: she's battling impossible expectations. The Queen of Pop's daughter releasing a debut single? That's too much pressure for anyone.
Until now. To quote her mother: "And now I find, I've changed my mind…"
Lola's since taken the plunge. And intriguingly, and perhaps admirably, she's gone about it in a very different way than one might expect.
Over the past year and a half or so, Lourdes has been slowly, surely been poking her way around the music world, befriending cool, just under-the-radar acts like Shygirl and Eartheater, appearing in their music videos and, eventually, releasing a handful of tracks under the name Lolahol, including last year's Go EP, released under Eartheater's label, Chemical X.
With the world's most sought-after producers undoubtedly at her disposal, given that she's one of music's biggest nepo babies, she's opted not to phone in a favor to a hit-maker, going experimental instead. Her music is moody and meandering; hypnotic, trippy and nebulous. It sounds like someone still exploring their musical tastes, and still finding their footing and musical identity…perhaps a bit like her mother's own early work with bands like Breakfast Club and Emmy & The Emmys.
And now, she's taking it one step further with a direct homage to the Queen.
After a gasp-worthy cameo during the Madame X Tour, going full interpretive dance Samara/Sadako in the backdrop of "Frozen," Lourdes is now fully paying tribute to the Ray of Light classic with a song of her own, called "Spelling."
"This piece is very special. It's an homage to my mother's timeless piece of art 'Frozen," she wrote on her Instagram.
"That piece has come up countless times in my life, connecting the two of us. I would be nothing without the woman who brought me into the world. I revere her, and hope that this translates."
The song was co-written with Knox Fortune, Samuel Burgess and Kiri Stenby, and the icy, downtempo trip-hop/electronica vibe of her mom's iconic, William Orbit and Patrick Leonard co-crafted 1998 single is immediately clear on the chilly tune.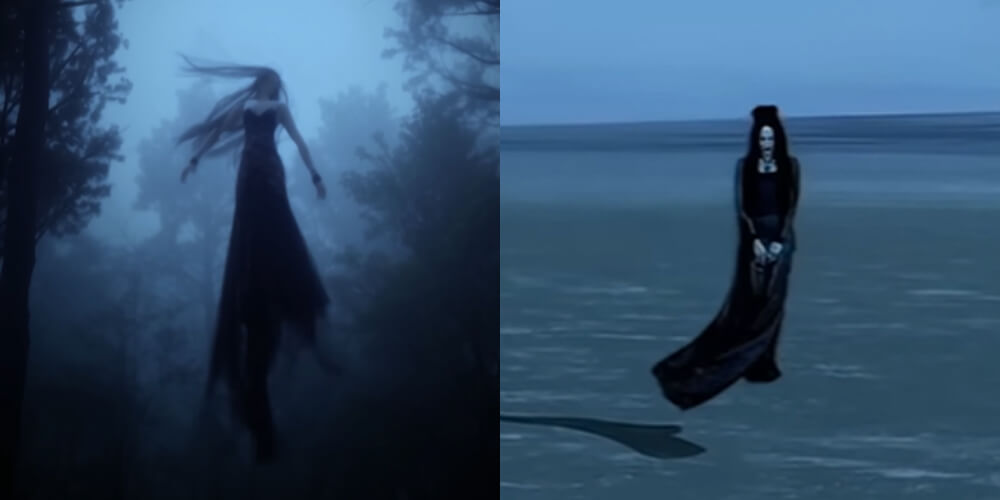 That influence is even more instantly recognizable is the accompanying music video, which "sees her undergo a metamorphosis from specter to hellhound," via a release, choreographed by Lola herself and directed by Actual Objects, the collective who've worked with Shygirl and Caroline Polachek. There are numerous references to Madonna's iconic visual: the sweeping landscape shots, the Queen-of-Pop as floating specter in dark flowy garb, the transformation into a flock of birds, the black doberman…it's not a shot-by-shot copy, but it's undeniably heavily inspired.
The song itself isn't just Ray of Light-esque, either. As the BPM notches up for the song's outro, she conjures a touch of American Life Madonna: "Am I livin' a stupid dream? / Everybody's lookin' for something," she proclaims, sounding almost exactly like her mother.
Forming her own identity – not just being known as Lourdes, Daughter of Madonna – is a daunting task.
"I want to feel like I deserve things and not just like I've been given things. And, yes, there's undeniable privilege that I'd be stupid to not realize. Nepotism babies are pretty awful usually, and my mom and my father raised me to be so much smarter than that," she told The Cut."
With "Spelling," Lourdes is leaning in: she isn't shying away from the association. In fact, she's proudly recognizing her mother's career.
Twenty-five years after Madonna crooned "Little Star," a tribute to her newborn baby, her baby is now singing one right back. It's hard not to feel a little emotional watching it all come full circle. "Everything I give you / All comes back to me…"
"Spelling" was released on October 11.
Check out the MuuTunes Spotify playlist. You can also subscribe on Apple Music.
Photo Credit: Samuel Ibram