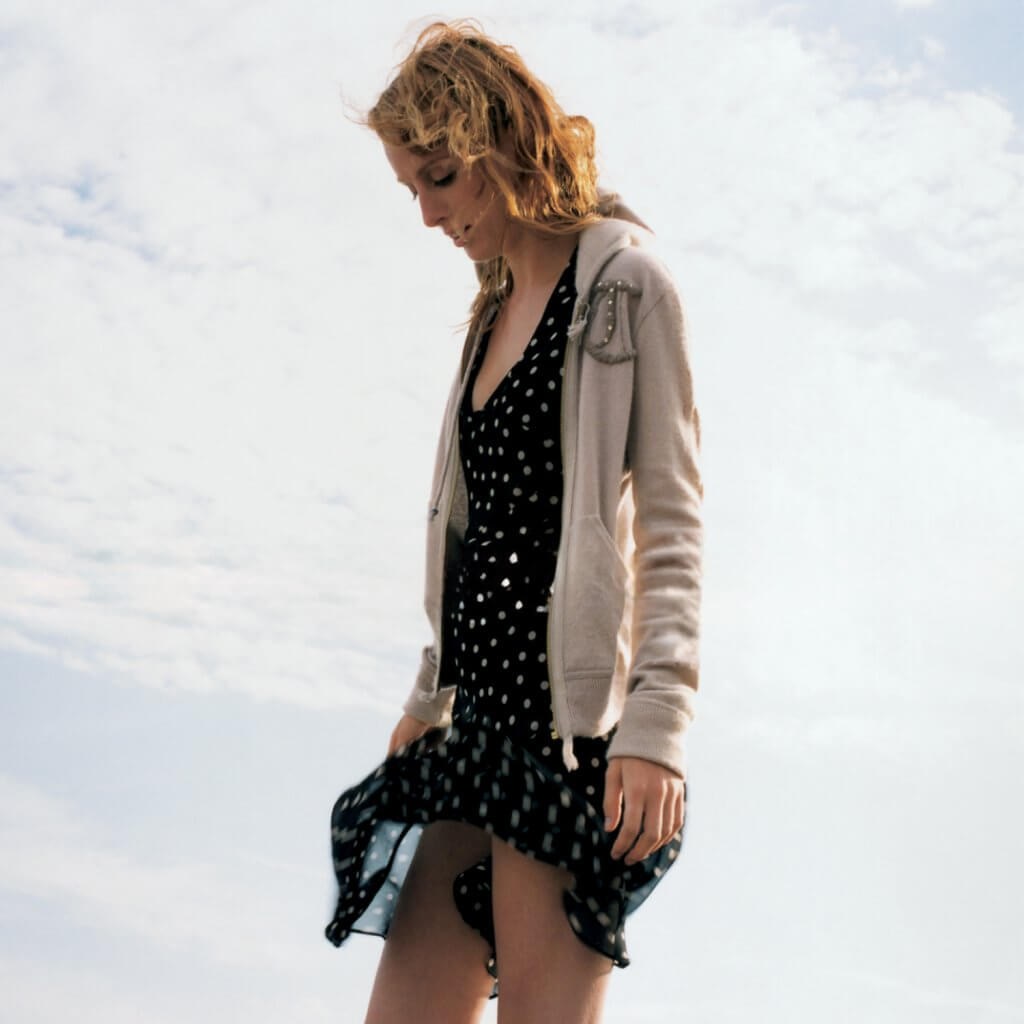 It's a wonderful time to be a fan of the Origibabes – otherwise known as Mutya Keisha Siobhan (MKS), and best known as the Sugababes.
From what felt like an endless barrage of news about trademark legal battles and stop-start reunion plans for over a decade ("Flatline" forever!), to a whole leaked album getting an official release just in time for Christmas in 2022, to triumphant headlining shows at festivals and arenas this year, the ladies have truly managed to achieve the near-impossible and keep their Soul Sound alive over two decades later.
Of the original trio, Siobhán Donaghy is, of course, the member who had the least time with the band. She infamously left the group in 2001 in the middle of their tour in Japan, just months after the release of their acclaimed 2000 debut One Touch, amid claims that the trio didn't get along, and an ongoing bout of clinical depression. ("Overload," indeed.)
She went on to embark on a solo career two years later, hitting the recording studio with the incredibly gifted Cameron McVey, who previously worked with Massive Attack and Portishead, as well as with the Babes on their debut album. Together, along with his son Marlon, they crafted her thoughtful, moody, trip-hop and indie-inspired 2003 debut, Revolution in Me.
The album spawned two singles, "Overrated" and "Twist of Fate," and while it didn't exactly make much of an impact on the charts, the record still received critical acclaim, and is generally well regarded among certain pop snob circles, especially in terms of post-girl group solo efforts. (Her brilliant 2007 follow-up, Ghosts, is even more beloved.)
"This record is the first thing in my life that I feel really proud of. It's a piece of me. I hope people appreciate my honesty; there aren't too many honest records out there," she told The Guardian at the time, while hitting the stages of small venues under an anagram of her name, Shanghai Nobody.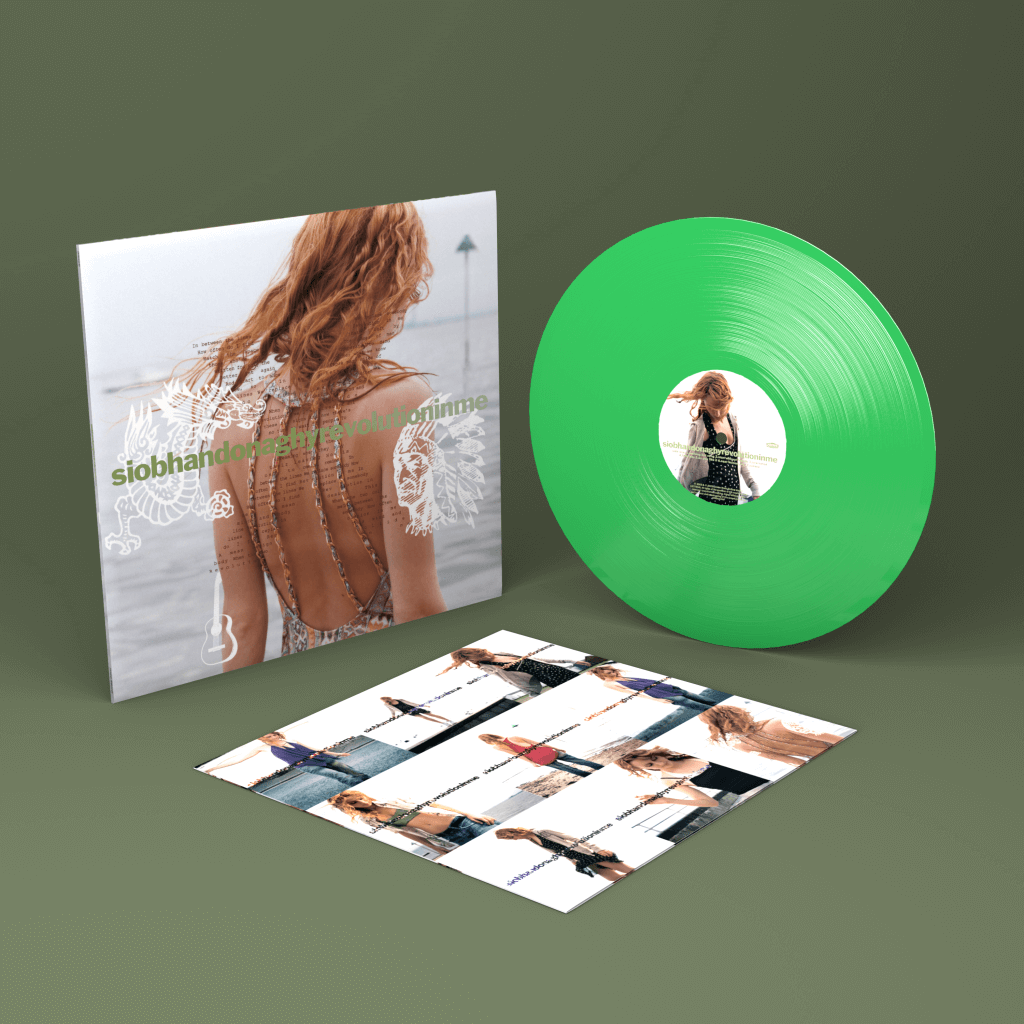 Thrillingly, London Records announced Wednesday (October 25) that they'll be issuing a 20th Anniversary edition of Siobhán's debut album on December 8. It's the first time the album will be issued on vinyl (it's green!) and a double CD edition, and features 16 bonus tracks, including B-sides, alternate takes, rarities and unreleased tracks.
"This album was made when I was 19 years old, during a time of high emotion in my life. With a fire in my belly and a chip on my shoulder, I set about trying to make sense of my place in the world. Written with my long time collaborator and mentor Cameron McVey who continues to this day to teach me so much," Siobhán says in a statement of the release.
"I'm grateful I got to have creative license to make a deeply weird record and that it gets a new lease of life on vinyl for the first time."
And if all that wasn't enough, Siobhán's just dropped the first taste of previously unreleased gorgeousness in the form of "Pop Illusion," the first track on the CD of rarities, which seems to address her then still-fresh departure from the Sugababes spotlight.
"I was no good at faking, I couldn't make it, I couldn't take it so I fell out of the loop, I had to scoop my reality back into shape, I had escaped," she reminisces.
While we know now how time has since healed those old wounds, Revolution in Me remains a captivating time capsule of a teenage ex-girl group member still finding her way in the world.
The record is available to pre-order now at Rough Trade, and you can also get it directly on her website with a hand-signed print.
Check out the track list…
CD1
Nothing But Song
Man Without Friends
Overrated
Little Bits
As You Like It
Next Human (XY)
Suasex
Twist Of Fate
Faces
Dialect
Revolution In Me
Iodine
CD2
Pop Illusion*
Fickle*
Instances
Those Anythings
Thus Far
Don't Know Why I'm So Glad You're Mine
Twist of Fate (Original Mix)*
Nothing But Song (Alternative Mix)
Dialect (Alternative Mix)*
Instances (Alternative Mix)*
Overrated (Single Version)
Man Without Friends (Alternative Version)
Twist of Fate (Radio Edit)
Overrated (Radio Edit)
Pop Illusion (Luke Mornay Great Escape Mix)*
* Previously unreleased
Check out the MuuTunes Spotify playlist. You can also subscribe on Apple Music.
Photo: London Records