And she wrote the English subtitles herself.
It's such a surreal feeling to even write this, but it's real: Hikaru Utada's Laughter In The Dark 2018 Tour special is now available on Netflix, globally, as of Wednesday (June 26). This marks her first-ever Japanese concert special to be made available to stream stateside.
It's not just available to watch, either: you can read along with it, too.
Hikki herself opted to supply the English translation of her dialogue and song lyrics throughout the show, much like when she provided the English-to-Japanese translations herself for Exodus in 2004.
If you've not been following along closely, Hikaru – who, for the record, recently started releasing her music as Hikaru Utada, and not Utada Hikaru, last year – went on a tour throughout Japan between November and December of last year. (She also recorded "Hikari" and "Chikai" with 6K 180-degree cameras for a Playstation VR experience, which was also made available worldwide.)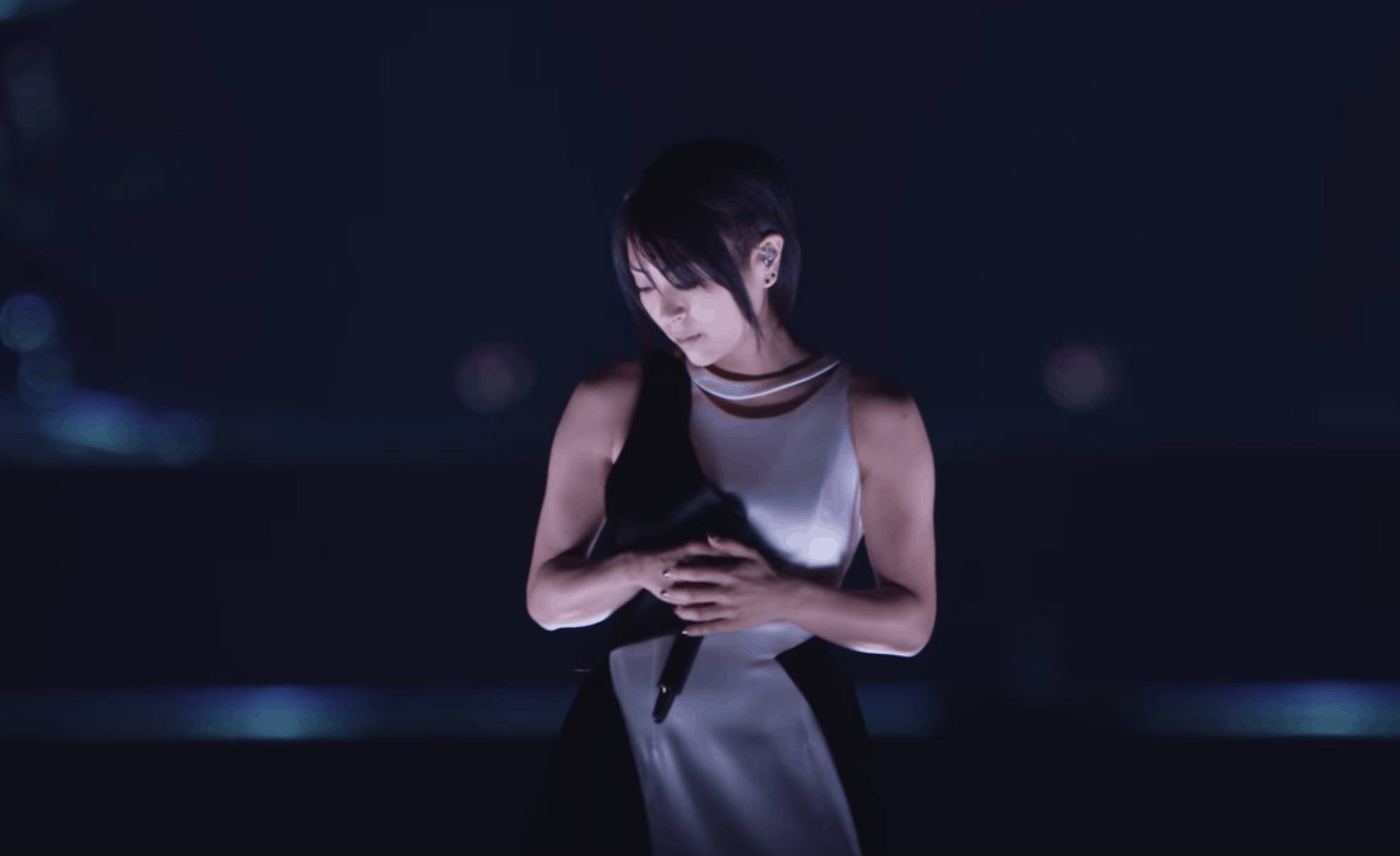 The tour is, well – simple and clean, as one might say, featuring the now 36-year-old Japanese pop icon performing classics like "First Love," "Traveling," "Automatic" and "Colors," as well as an assortment of Fantome and Hatsukoi selections.
She's not one to provide a particularly over-the-top live spectacle full of dancers and narratives and costume changes – that iconic voice and emotional delivery tend to take center stage at a Hikaru Utada show – but it is nonetheless a sleek, chic staging with warm washes of lights and abstract projections.
"I'm not really into being celebrated," she tells the crowd early into the show after announcing that the concert marks the 20th anniversary of her debut.
"I feel very awkward to be like the star of the party…but here I'll just take it as it is and be happy."
She looks and sounds absolutely beautiful throughout. The transitions are seamless. The band sounds beautiful. She even hops on for a synth session at one point. "Forevermore" choreographer Fukiko Takase joins her onstage to provide an interpretive dance to "Tomodachi" and "Too Proud" – and Hikaru even turns out a few sultry moves herself.
And her speech about the strangeness of marking her 20th anniversary, and going on a hiatus and not being sure if she'd even return again, only to find herself onstage for the very day – and then launching into "First Love," the very song that kicked off her career? Overwhelmed. Verklempt.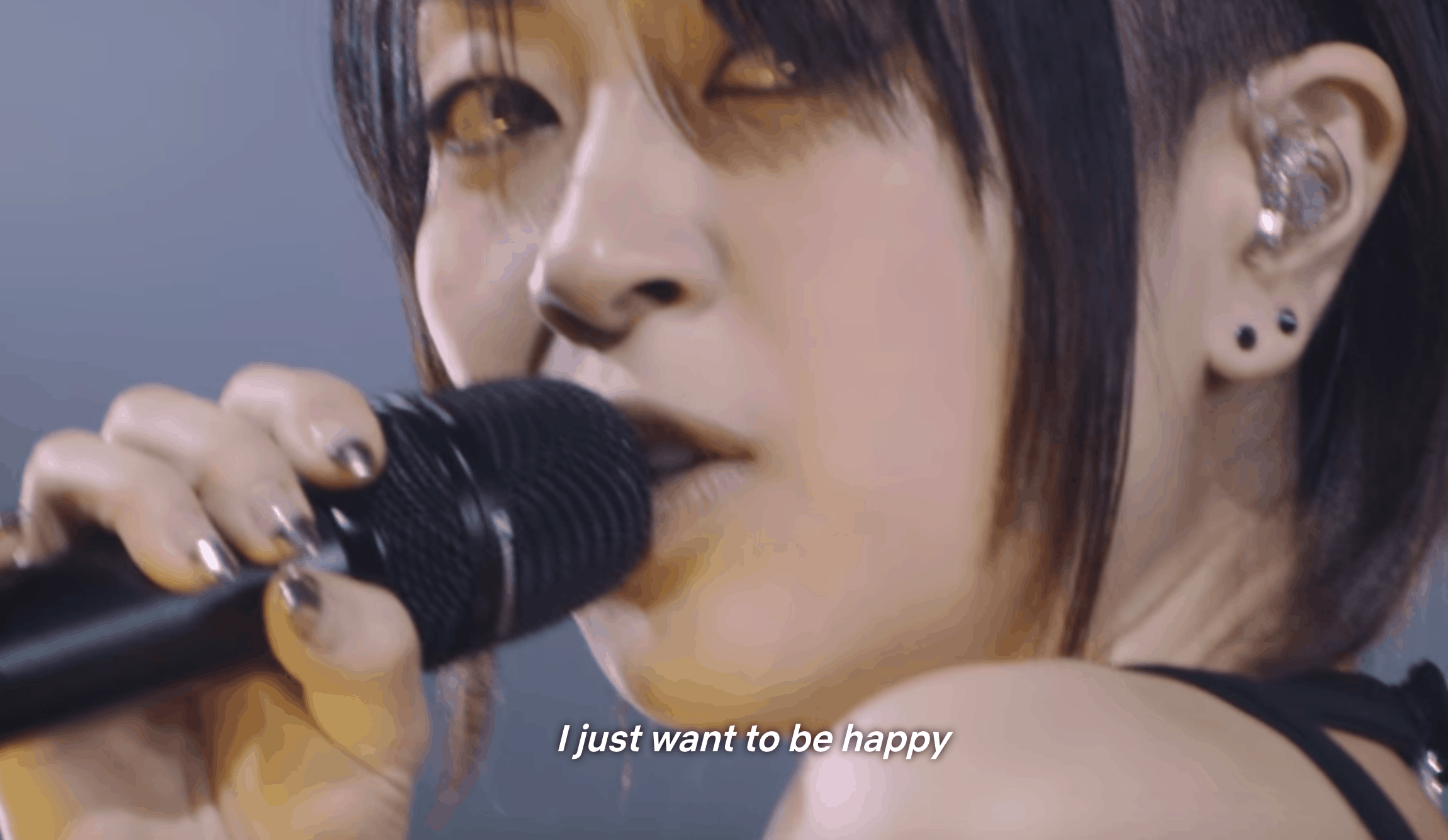 During one interview segment during the show's interlude, she revealed that the title of the show was partially inspired by comedian Tig Notaro, and how she continued to do stand-up amid a breast cancer diagnosis and the death of her mother.
"If you have humor, you can shift your emotional gear no matter how much you are in despair," Hikki reasoned during the very serious discussion. She then demonstrates that in the most unexpected of ways. Repeatedly. It's…absolutely absurd. And incredible.
As a J-nerd who regularly imported Hikki CDs from Japan via YesAsia and eBay and bought a bootleg version of the Utada United 2006 Tour from Anime Zakka at The Garage in Harvard Square over a decade ago, it's still so jarring to see her albums and concerts just, like…readily available. Here. The kids don't even understand. Back in my day…
And, as an English-speaking fan (with failed aspirations of mastering Japanese back in college), the ability to read along with the songs, and the ample overwhelmingly-polite-yet-amusing audience banter, as is incredibly moving, to say the very least.
Life is wild.
Click here to watch the Laughter In The Dark tour special on Netflix.