You hear that? The faint click-clack, click-clack of a troupe of muscly Eastern European men somewhere not so far off in the distance?
Yes, that's right: Kazaky is back.
The Mortal Kombat-gone-gay dressed, high-heeled Ukrainian hotties have been around for a while now. I first wrote about them all the way back in 2011, in fact. They also appeared alongside Queen Loreen for an absolutely incredible performance of "Paper Lights" at Melodifestivalen in 2015. (Please go watch that if you haven't yet.)
Three years after announcing their disbandment, the boys went ahead and said: just kidding, we're calling it a "long creative break" instead. And you know what? I'm more than fine with that. Who among us has not announced an indefinite work hiatus?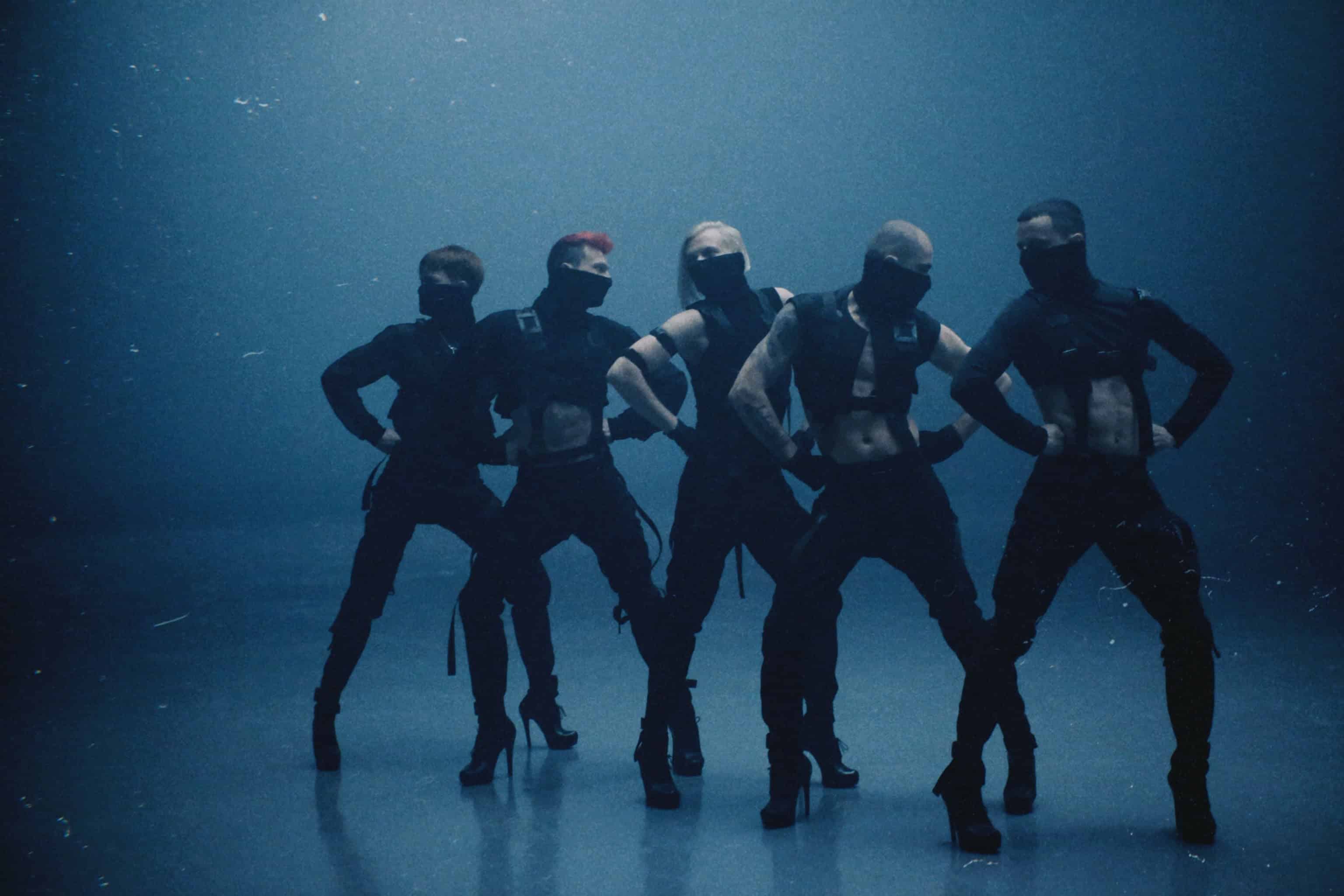 On Monday (June 24), in honor of Kyiv Pride in the Ukraine over the weekend, Kazaky premiered a new song and music video called "Push," directed by Alan Badoev.
It serves as not only their official comeback, but the band's first tribute to the LGBTQ+ community, which "has supported and continues to support Kazaky for nine years, and represent a world of acceptance and self-expression, thanks to which the band has managed to become heard and seen."
It's also dedicated to "all those who need freedom and courage to be themselves and have their voice."
In case you weren't aware, Ukraine isn't exactly, uh, overflowing with gay rights: there's still no official recognition of same-sex relationships, nor can same-sex couples adopt, among various other injustices. Also, while we're about to celebrate the 50th anniversary of the Stonewall Uprising in New York City, consider this: Kyiv Pride only really officially kicked off about four years ago, amid heavy police protection, anti-gay protests and arrests. So, Kazaky's outspokenness is all the more crucial within a country that's significantly behind on advancing equal rights for all.
The accompanying music video is, thankfully, full of the group's signature slick styling, tight choreography and, of course, plenty of stiletto action. It's really very hot. But it's also full of important symbolism too, representative of their decade-long journey, which has certainly not been without backlash.
"This is our first work with a personal background, with what sometimes haunted us in the previous years of our way – hatred, ignorance, intolerance and lack of understanding of what we're doing from the side of a very conservative society. Of course, we couldn't talk about everything that was unpleasant for us, because it was obvious. Despite this we never gave up, even if it was difficult to move on. You can't even imagine how much your support meant for us and inspired to create everything we did when someone shouted around us that we were doing something wrong, sinful, that we were promoting false values etc. Your support and love became the most valuable thing we received. And we cherish this. We are who we are only thanks to you," they explain.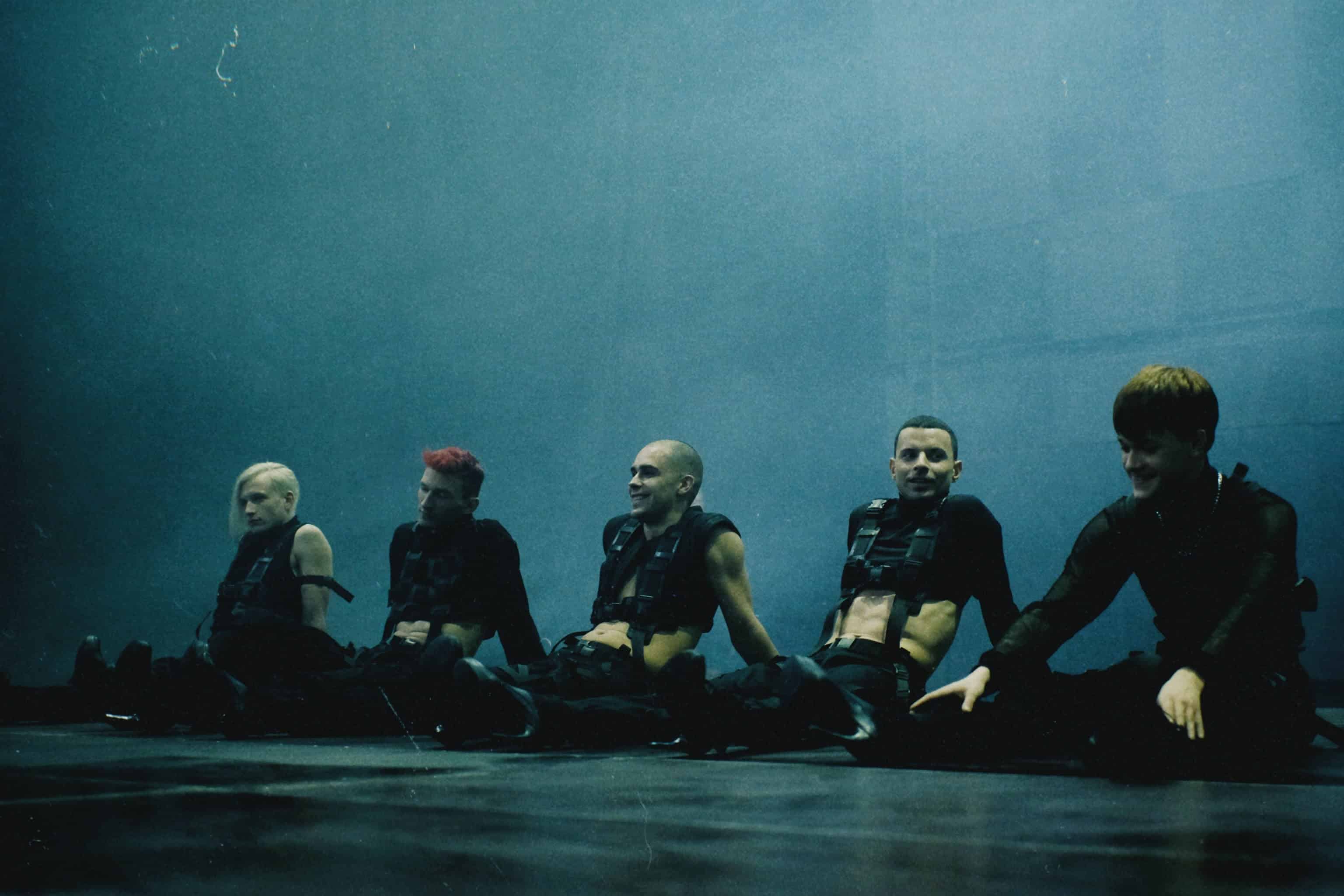 As for the song itself? Think of the dooming, sharp synth slabs of Lady Gaga's "Government Hooker" (and Born This Way in general), mixed with a hint of a BTS kind of K-popping chorus, all served up with a sexy Ukrainian accent.
It's very sexy, very danceable, and very, very queer: "My heels are my weapon," they declare with a deadly seriousness.
Although attitudes towards the queer community have shifted significantly stateside since the debut of Kazaky nearly a decade ago – we're already on the 84th season of RuPaul's Drag Race, can you believe? – where this band is from, the boys are undoubtedly still pushing plenty of people's buttons.
Push away, boys.
This song is featured on the MuuTunes Spotify playlist. Subscribe!
You can also subscribe to MuuTunes on Apple Music.
Photo credit: Sasha Ostrohliad