While some artists put their long-awaited efforts on hold (which is not shade, genuinely, no one knows the "right" way to work through a pandemic), others are just getting started with their campaigns.
Little Mix is one of the acts who have decided to go ahead with delivering new music in this most uncertain time.
The lovely ladies of the long-running troupe, who've been going strong together for nearly a full decade since being crowned the winners of X Factor UK in 2011, have just released the first taste of their forthcoming era: "Break Up Song," an uptempo synth-pop kiss-off that is easily on par with their very best offerings from over the years – and perfectly timed for some required social distancing.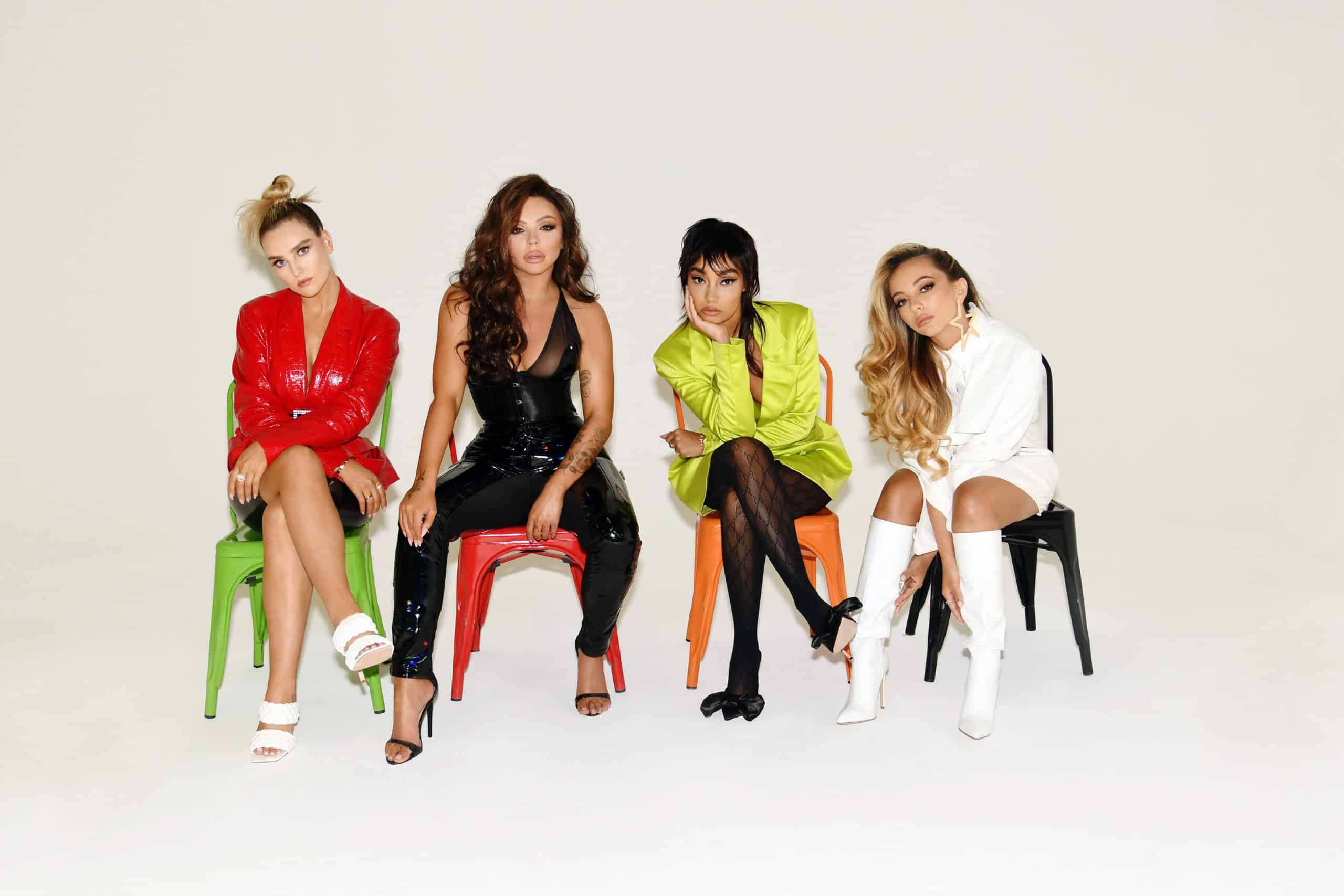 The song was co-written by the group's Jade Thirlwall, Perrie Edwards and Leigh-Anne Pinnock (perhaps Queen Jesy Nelson was busy working on her award-winning documentary about online abuse) alongside "Think About Us" production duo Goldfingers ( Frank Nobel and Linus Nordstrem) and longtime collaborator (and, basically, unofficial fifth member at this point) Kamille, who's had a hand in "Nothing Feels Like You," "Boy," "Black Magic," "Love Me Like You" and "Shout Out to My Ex," among others – she's basically the Ina Wroldsen to LM's The Saturdays.
Coated in a nostalgic, '80s synth-pop sheen – yes, it fits in quite nicely between copious plays of Dua Lipa's fantastic new album, Future Nostalgia – the girls deliver their signature, skillful harmonizing and entirely dependable vocals across earworm melody after melody as they bid adieu to a former flame. It's an instant hit from the first play, and truly top-notch pop.
The song is also yet another solid entry into the ever-reliable Tears on the Dance Floor genre: "I'll find a way to dance without you / In the middle of the crowd, I'll forget all of the pain inside," Jesy croons.
Of course, there could be a deeper underlying meaning beyond just parting ways in a romantic relationship: the girls left Simon Cowell's Syco record label at the very end of 2018 amid creative differences, starting a new chapter by inking a deal with RCA for LM6 onward. "For all of the times they screwed us over…" – makes you think, no?
As a pop nostalgist frequently stuck in the past, I know that I largely focus my attention on my inactive and/or disbanded faves, especially my Almighty Girls Aloud. But, just in case there was lingering doubt regarding my allegiances: Little Mix remains the best active Western girl group out there today, and they're an absolutely wonderful example of how to do the girl group thing right. Period.
The girls also have plenty in the works, including a promising TV reality competition to find a new band called Little Mix: The Search, which has sadly been postponed, as well as a (likely also postponed) tour and festival performances later this summer.
Like the rest of us, Little Mix are making the best of a bad situation. The least we can do is turn it up and play it on and on and on…
This song is featured on the MuuTunes Spotify playlist. Subscribe!
You can also subscribe to MuuTunes on Apple Music.
Photo Credit: Columbia Records